My main system (which has now taken a backseat for a while) is solid, but I've always had an interest in trying an AMD desktop CPU. As such, I decided to venture forth and build an AMD-only (AMD/ATI) rig that would both sate my build-lust and my curiosity of AMD.
I wanted to keep the price reasonable, but still offer a good amount of performance. I may end up selling my stronger PC and using this one until late fall when I plan to upgrade to P55 and DX11.
I ended up settling on these parts:
AMD Phenom II X2 550
MSI HD4830 (samsung memory and 4+1 phase)
4GB DDR2-1066 OCZ Platinum
Biostar TA790GX 128mb
Antec Earthwatts 380w (already had)
Samsung 22x SATA DVDRW (already had)
Lian Li Lancool K12
Win 7 64 (was going to use Vista, but said what the heck, love it on my notebook)
Scythe Katana 3 HSF
The main reason I went for the PII X2 550 was on the premise of its overclockability and its potential for unlocking. I was hopeful that I would be able to unlock the cores, but did not count on it.
Luckily, I have had zero issues running unlocked AND overclocked. Right now I'm sitting at 3.5Ghz Quad @ 1.28v, with more tweaking to come. It has yet to fail a prime test and gaming has been great. I'm getting very respectable framerates at 1920x1200.
3dmark06 (stock GPU) came in at 12231, which handily exceeded what I had hoped for. I will update the blog as I climb higher (and once I figure out a way to OC this 4830... boo MSI) with benchies and screenshots.
Feel free to ask me any questions about my experience.
Pictures:
CPU/HSF/RAM mounted in mobo on motherboard tray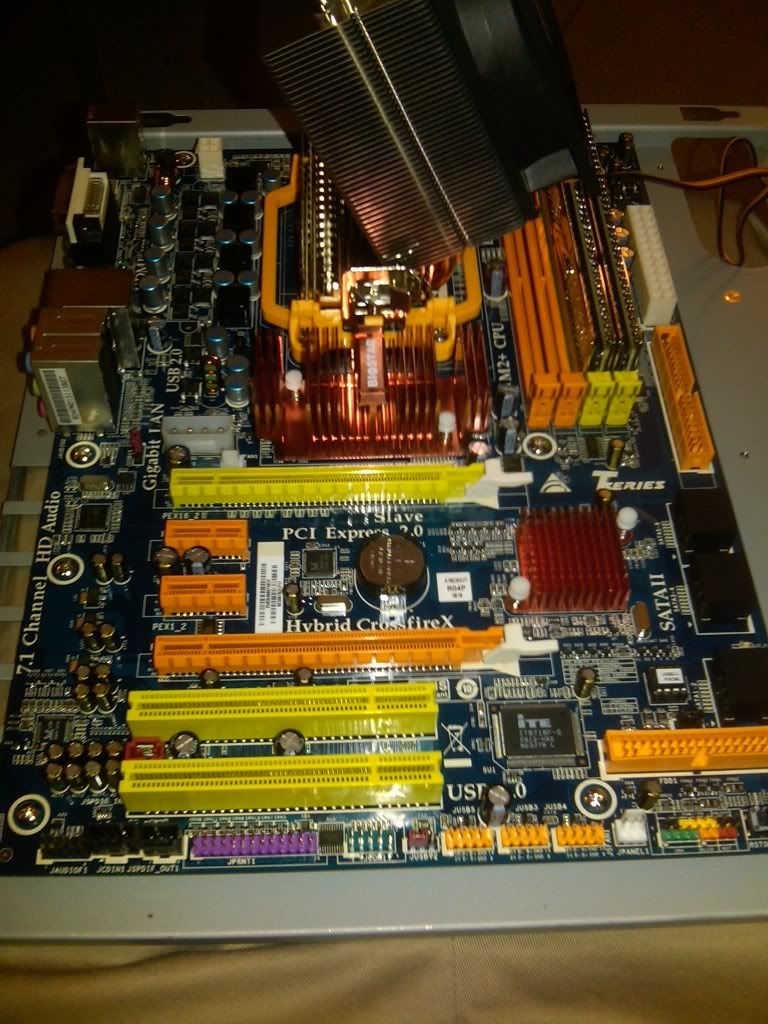 Routing cables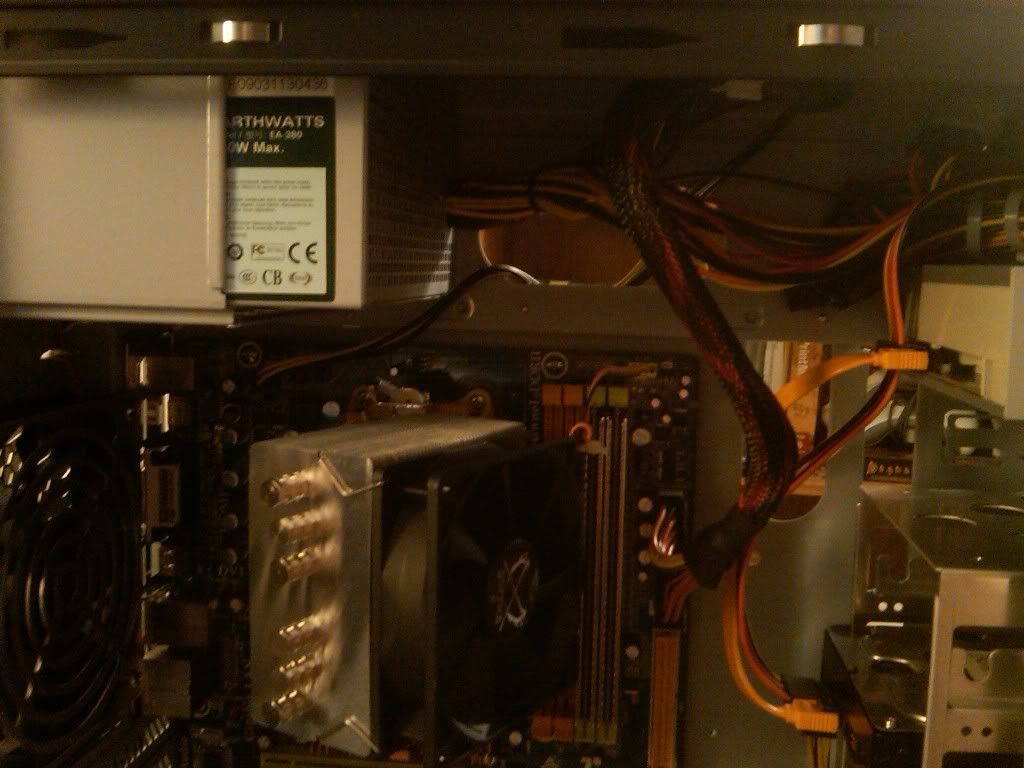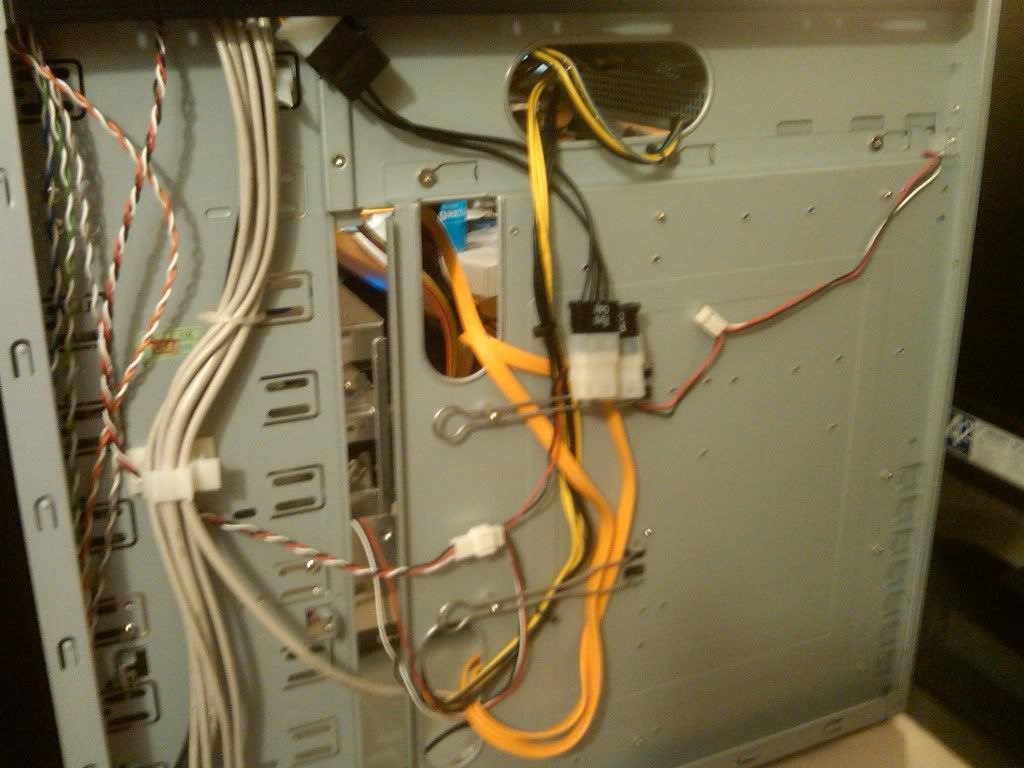 Everything set up except graphics card