Please stop making crap stain routers that don't know port forwarding from your own arses. When I forward ports I want them to be open, not completely closed as they were before
Honestly 99% of all Brand name box routers suck. Heres the only router thats lasted me 3 years and doesn't require constant unplugging: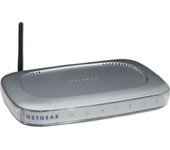 Yep it's the Netgear MR 814 802.11b. If you need faster speeds do this: DON'T USE WIRELESS!!! Get the mr814 , a smoothwall or ****!
Now if you'll excuse me, I gotta buy a stock pile of these routers so I don't have to be forced to buy what ever gimpy routers they have in the future >.<