This Started off from Phase 1. Which is here
http://www.overclock.net/blogs/pyromanci/1812-progress-haf-amd-932-build-phase.html
The Water Cooling parts have arrived.
Swiftech MCP655-B Pump
Swiftech MCR320-QP Radiator
Danger Den High Flow G1/4 (1/4" BSPP) Thread Fitting (1/2" OD)
Tygon 3603 Tubing (1/2" ID x 3/4" OD)
Lamptron Dual 4" Cold Cathode Kit (Red)
PrimoChill UV Red Anti-Kink Coils (3 Sizes Available) (3/4 inch)
Swiftech Apogee GTZ Ci7 CPU Waterblock
Swiftech Apogee GTZ Socket AM2 Hold Down Plate Kit
With everything installed, no liquid or anti kink coils.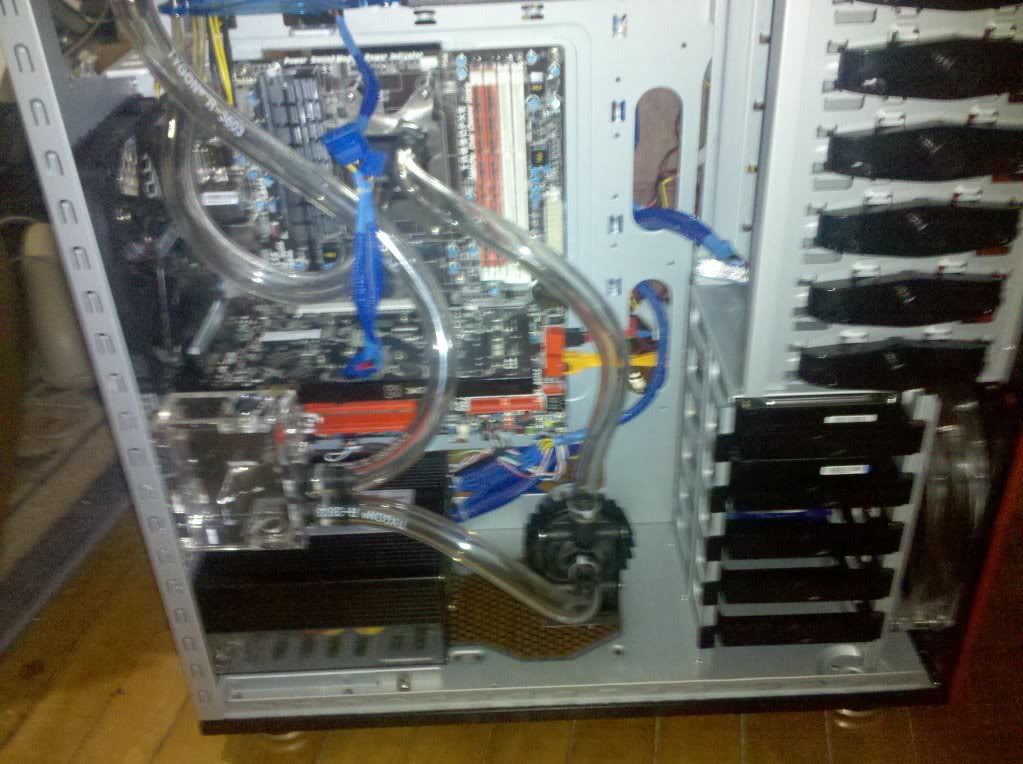 Anti Kink Coils and fluid installed.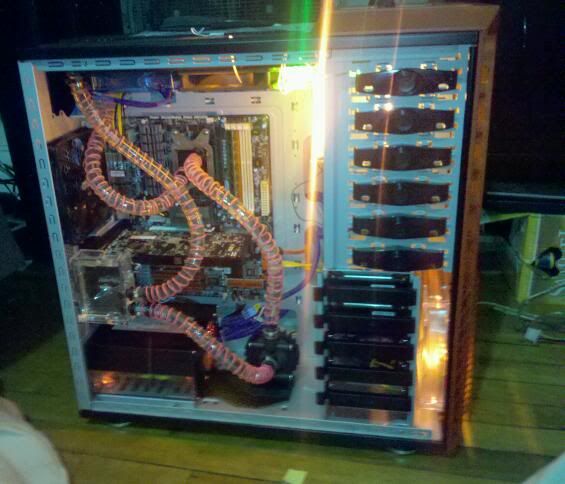 Finally close ups and some randoms.
That Completes Phase 2.
Next on the list is Crossfire graphics. Get them on the water loop. Get the NB/SB on the water loop. Get better RAM and get that on the water loop.
Finally I think i will need another radiator and a bigger reservoir.