Hey guys, it's a long time i'm working on my new rig, so i'll post something about the job
that is almost done, hope it will be interesting for someone, expacially if you like lan party
or mini atx cases. Btw my english is crap, so have fun trying to understand
Like 3 months ago i decided to build my new rig, it has been my first build ever, so i've read
for very long time all sites and threads about cpus, mobos, gfxs, and all...
(you'll find all of them on the end of the post, if you won't get asleep before you reach it.)
At the end of a big research, talking with some people on forums, i've decided all the items
i wanted to put on it, here is the list:
CPU core i7 920 D0
MOBO Asus rampage gene II
RAM corsair xms3 x3 6GB 1600
CASE Silverstone sugo SG04-H
PSU Corsair 650HX modular
COOLER Corsair H50 push/pull with 2 Delta AFB1212SH (10.92 mm/H2O)
FAN controller Scythe kaze master 3.5
HDD Intel SSD X-25M 80GB G2
The problem with all these parts has been to put all together and fit all inside my Sugo, since
the case has been my first choice. I know you'll think "why the hell you've choosen a Sugo case",
that is cause i will have to travel with it from home to work often, and i really hate laptop, since i
think it's a bit difficult to overclock them and they can break easily, (maybe i'm wrong about this,
but i really liked the design of the sugo and wanted so bad to build it by myself).
My previous decision was to get an Antec 902 (
), but was so huge that i really couldn't
think about moving it and travelling with it.
Here comes the Sugo: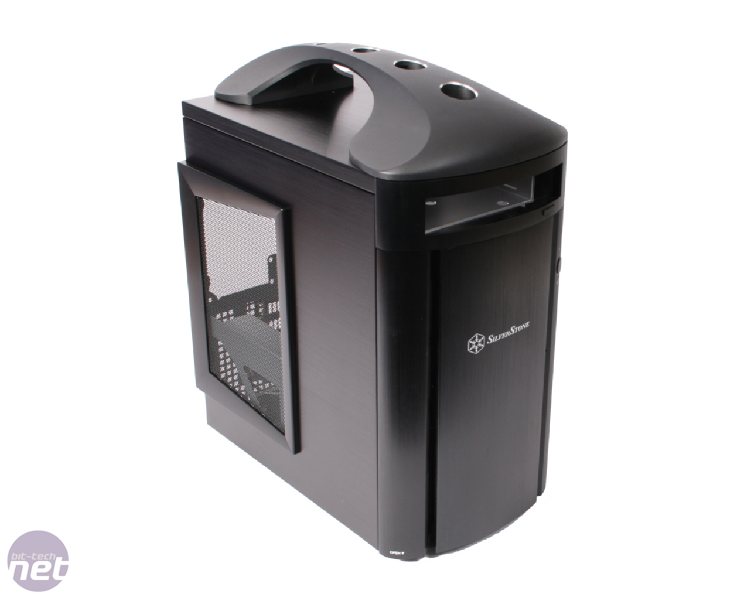 As not everyone knows, the Silverstone Sugo Case fit just some special kind of coolers for CPU,
you have only 8.2 cm (height) to work with...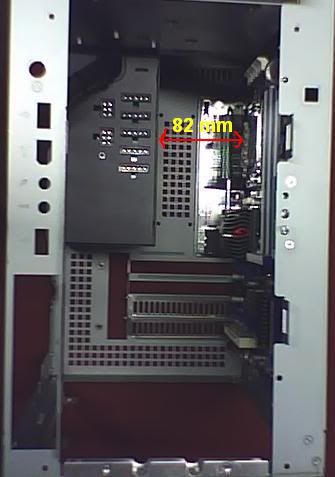 I started thinking about a Scythe Shuriken low profile or a Silverstone NT-06, but after reading some
reviews i found that those were a poor choice, and instead i found many threads about H50, so, at the end, i went for it.
The Sugo itself got some airflow problem, expecially the big new panel on its front, instead of the previous
Sugo SG03, doesn't let a lot of air pass through, only from the bottom and from 4 little side air slot. This
was just a bit of the problem, since a big filter was all over the fan panel behind the front one, plus the fan
panel itself wasn't the best for a pair of 120 mm fans.