the massive silverstone case i go a while ago, i did toss the 9600GT in to see how it would beat my old 7900GT, 06marks when to 10000 from around 5000!
after getting the motherboard in i was about to install the second video card and i noticed that my old antec Neo 480 only had one 6 pin video card line
480w is not sli approved, so it was probably i good thing i did not try. so... more parts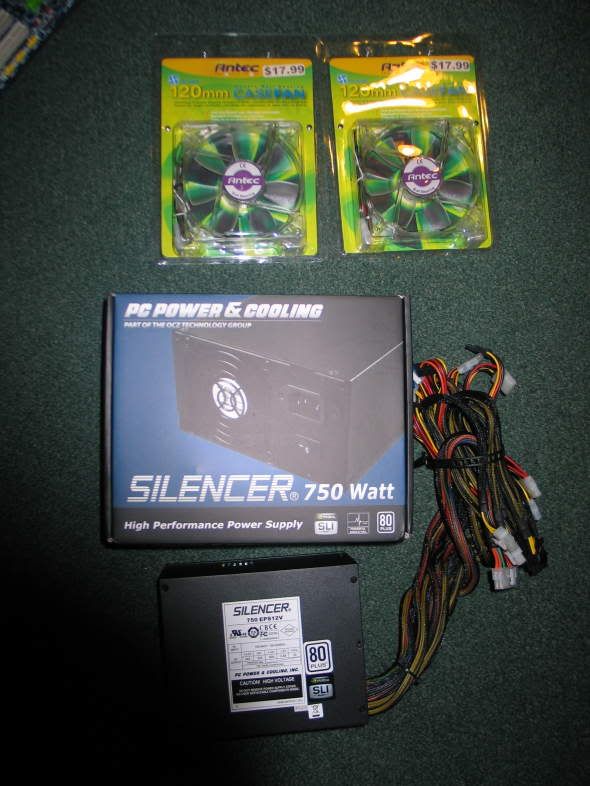 i was in a hurry and probably got ripped of on those fans, they were 3-pin so i though the MB could change there speed, 2000 rpm @ 29.8 db is loud. I used the speed fan tutorial here and i can turn both fans off for browsing, but setting the speed to 1 makes them run about 1700rpm and 100 goes to 1950. When i have a chance i will figure out speed fan and have it turn the case fans off and on when the CPU gets over idle temps, should not be to hard.
edit : thanks sqdude