Pros: Amazing bass, very comfortable, easy to drive even with your iPhone, best overall package
Cons: None so far.
Hello there and Welcome. Thanks for taking the time to read this.

I own a few pairs of cans and among these, the HD650 and a backup Klipsch. As I have left my HD650 home, I got fed up with my spare Klipsch cans, so went out shopping. As I already own the Senn's I was looking for something different. I had the opportunity to test AKG, Bose, Sennheisser, Denon, Beyerdynamic, Beats Pro and a few others. After 1 hour of testing I made my choice for my budget and I chose the AH-D2000. I could have bought the Beats Pro (50 quid extra) but they were bass poor compared to the Denon. Sadly, I cannot make use of my Xonar STX / Titanium HD as I do not have them with me but I will most definitely give them a test drive for X-MAS.
So without further ado,
my personal review of the Denon cans I just bought.
EQUIPMENT USED
1. Nokia N8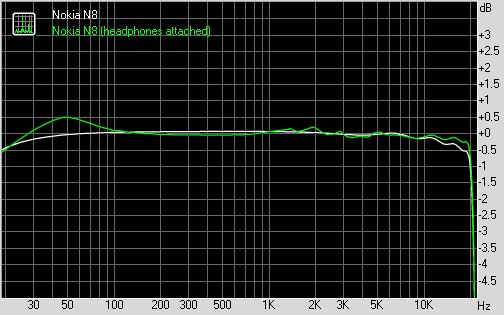 2. FiiO E 11
3. Denon AH-D2000
4. High Quality FLACS coverted to WAV via FLAC Frontend
a) Beyonce - If I were a Boy.
b) Chris Brown & Benny Benassi - Beautiful People.
c) Dire Straits - Brothers in Arms.
d) Destiny's Child - Say my Name.
e) Daft Punk - Da Funk, Daftendirekt / Touch it, Technologic
f) Eric Clapton (Unplugged) - Layla.
g) Eric Clapton (Unplugged) - Old Love.
h) Remady feat. Manu L - The Way We are.
SETTINGS
1. Phone Volume : 60 %.
2. EQ Flat on ALL songs / EQ Custom Settings according to track used (higher treble / higher bass / softer mids/ higher mids).
3. FiiO Settings : Gain : L / H, EQ: 0, 1, 2.
4. Volume : 5-7.
VERDICT
The Denon AH-D2000 have a sonic signature that might not please everyone. They are tuned differently from many cans out there and in a typical Denon fashion, the mids are a tad lower than the majority is used too. Some people call these recessed but this group prefers mid happy cans. These Denons do not fall into this category. Speaking of mids, let me move on to a song where the Denon signature is very emphasized:
Dire Straits - Brothers in Arms.
In the first minute of the song, Mark Knopfler's voice is in the spotlight with minimum instrument interference. The lower level of mids covering his voice might put some of you off but, as a personal preference, I don't find this a huge drawback. The voice is crystal clear and, if need be, an EQ correction can be applied. The Denons welcome this.
Moving on to bass, I can honestly say that I don't find them 'bassy'. They have the perfect amount of bass for what you pay. Many other cans sacrifice bass for good mids and treble, these don't. These have quite a special bass as they drop low, very low in frequency. In
Say My Name
, you have 28 seconds in the beginning where you have group vocals and then the bass line comes in. This bass is very picky and I have heard many cans fail to reproduce it. Why? They cannot push the way the Denons can and keep the frequency high. Because of the high volume you have the impression that the bass is strong but it is very boomy and lacks precision. The D2Ks have good dynamics and offer you the whole spectrum associated with that instrument.
Another headphone killer song,
Daft Punk's - Da Funk, Daftendirekt / Touch it, Technologic
, has 4 kinds of different bass and you can easily identify each one with these Denons. I just close my eyes and enjoy how these cans can push these low frequencies. On word : sublime!
Beyonce's - If I were a boy
, brings out another good quality you may find in these headphones : the ability to combine low bass with very good highs. For example, when Beyonce's vocals are joined by the subtle bass line and accompanying instruments, you have a perfect aggregation of sounds varying from very low to very high. In my quest to choose these cans, I played with the Beats Pro and, on the same song, they did not separate the spectrum like the Denons, instead they were pushing the sound towards the middle.
Looking at the
Eric Clapton songs
, I chose the pure unplugged album for one reason : the guitar. The acoustic guitar is an amazing instrument and used properly, combined with a lossless recording, it can hit very high frequencies. This is what happens with the Denons. The treble is spot on. Not only it stays up where it should, some cans have a tendency to jump high and descend on a lower spectrum, but it also gives more without distorting when you apply an EQ. I've seen online an aversion towards the treble given by the D2Ks, I find them just fine given that they do not sacrifice other areas.
The final two songs,
Chris Brown & Benny Benassi - Beautiful People
and
Remady feat. Manu L - The Way We are
give you the impression that when the artists recorded their songs, they thought of these cans. The harmony of sounds reproduced is simply mind boggling. Everything simply works and the other cans I tried, Beats Pro, Bose, AKG, excelled in certain areas but these excel in all areas.
Bottom line:
I highly recommend them because their low impedance (25ohms) makes them the perfect travel companion. Combine this with their astonishing bass ability, high level of comfort, good looks, and build quality, you cannot go wrong. Many might disagree with my review and I understand. At the end of the day, we all perceive music differently. Some prefer a certain sound signature, others prefer something like the Denons. I have the best of both worlds as the Senn HD650 gives me great mids+treble (low bass tho) and the Denon D2Ks give me a subwoofer in my head with amazing soundstage.