Pros: Turbo boost for cooling fan Plenty of connections
Cons: Loud fan when on "Full Range"Runs warm Only a 2 year warranty
Raidmax RX-600AF 80 Plus Bronze PSU
Introduction
Raidmax was kind enough to send me one of their PSUs to review and to use when reviewing their cases. This PSU is part of Raidmax's newest line up of mid level gaming power supplies. I'll tell you all about this PSU and put it through some testing to see how it performs.
Packaging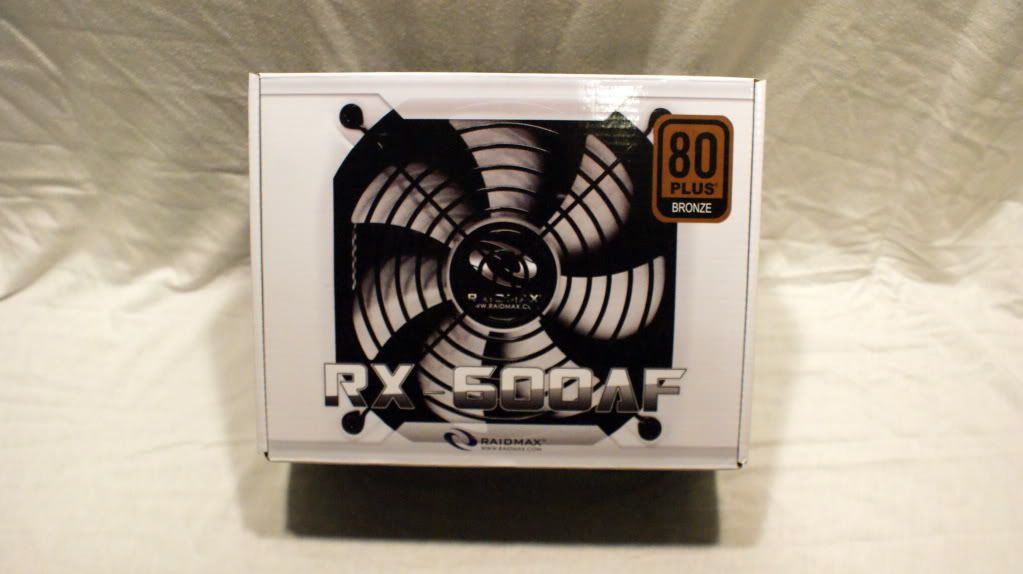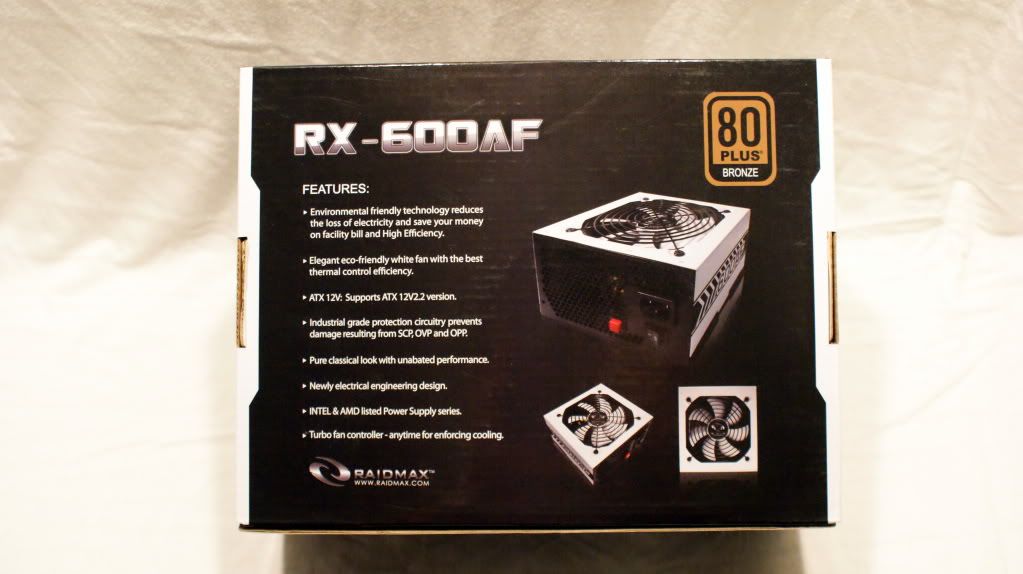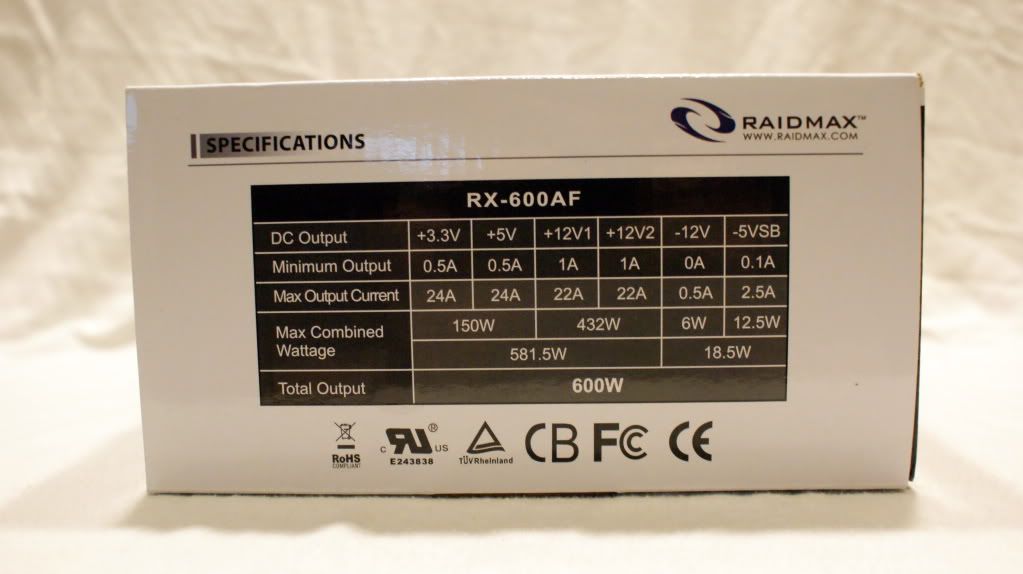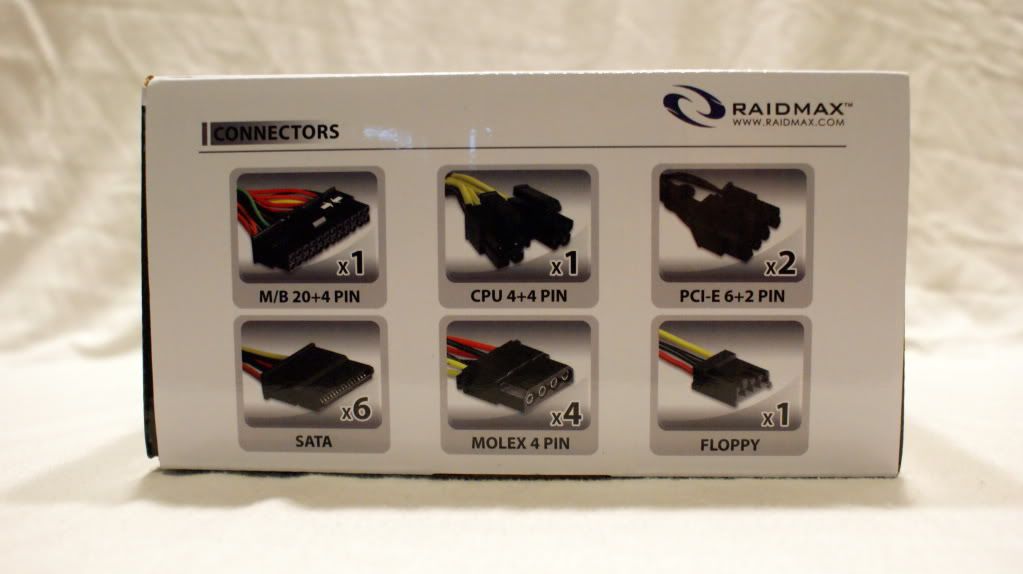 Raidmax has done a great job on designing the box for this product. It gives you every detail you need to know about the PSU. From what kind and how many connectors it has to the power rating stats. This is great because you know exactly what you are getting just by looking at the box.
Specifications and Features
Here are the specs and features from the Raidmax website. These are also displayed on the box.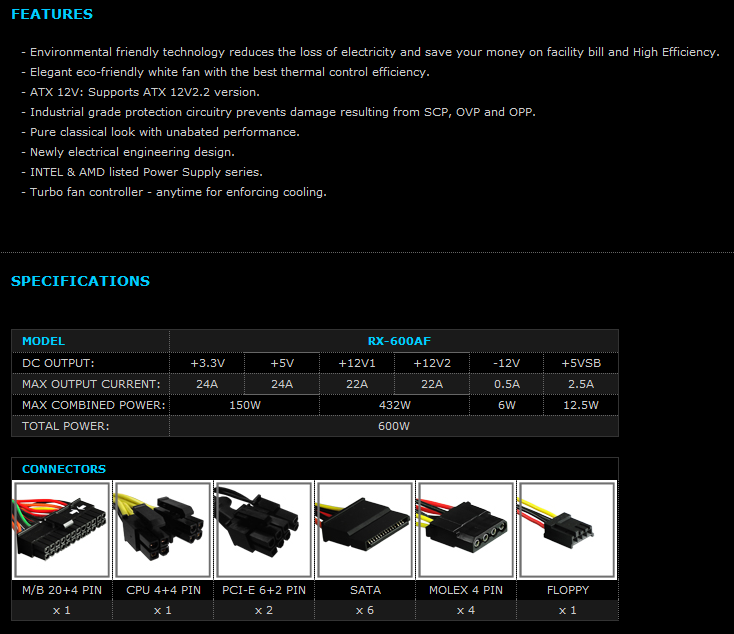 For a 600W PSU it comes with a ton of connectors. You can power a mid range gaming PC or a File Server with up to 10 HDDs! Not to shabby.
A Closer Look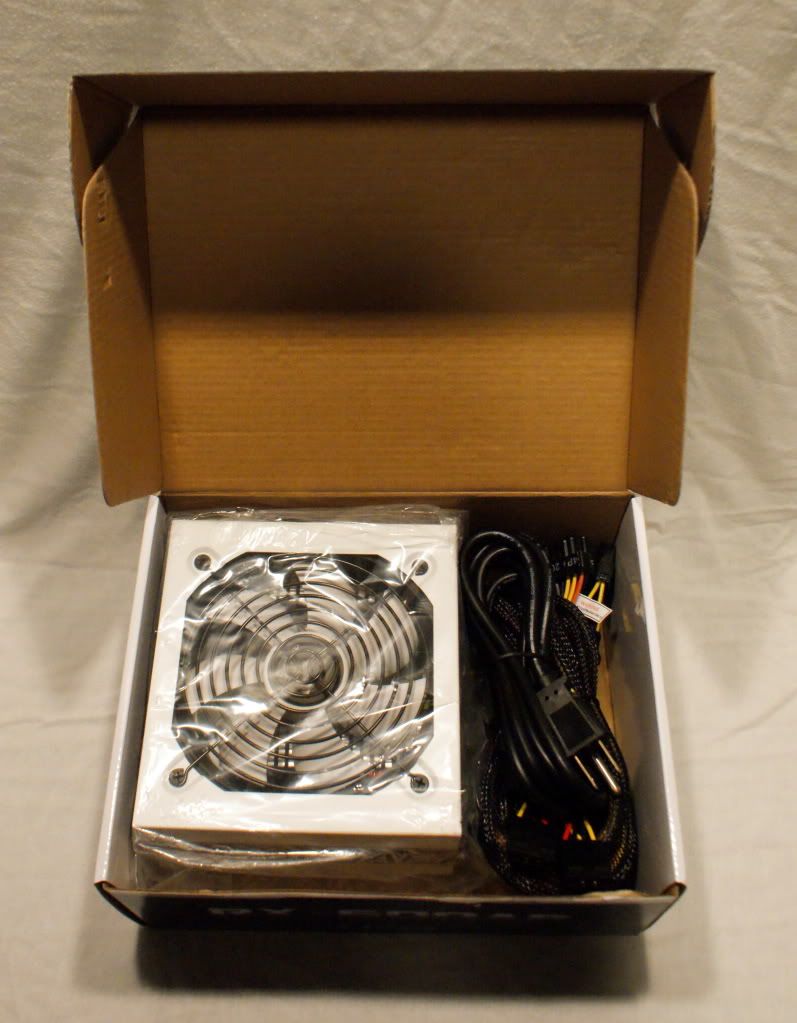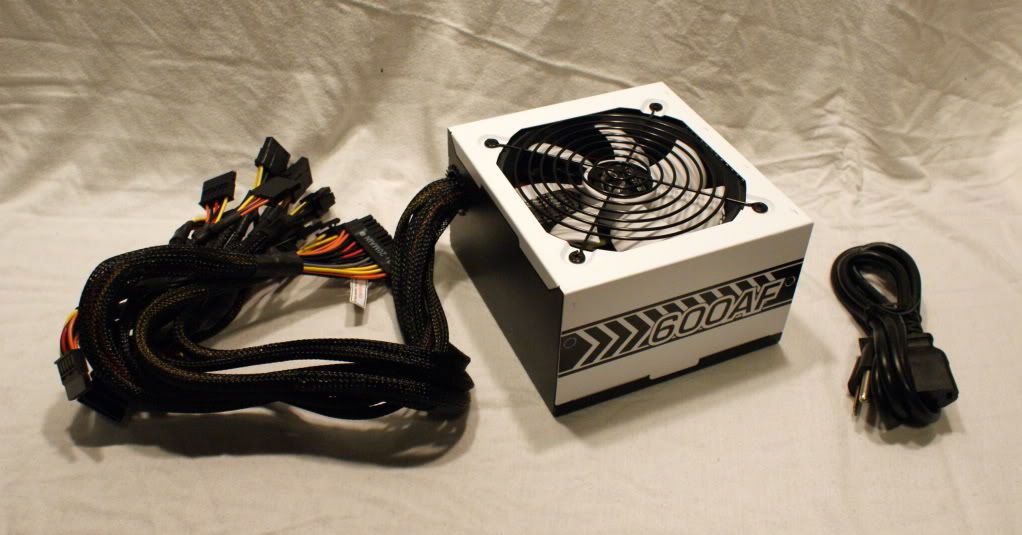 Not much comes with this PSU but you really shouldn't be expecting something extra. You get the PSU, mounting screws and power cable.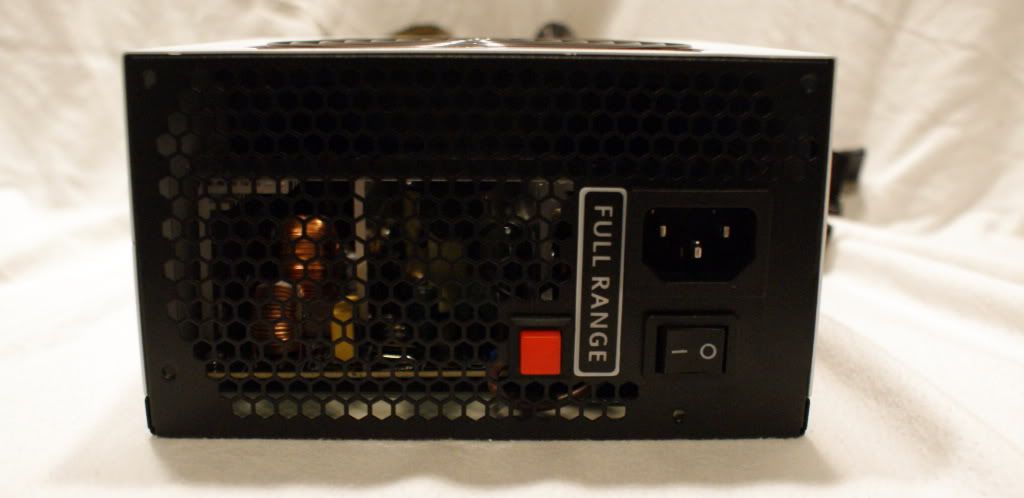 On the back of the PSU you see a "Full Range" button. I thought it was some kind of power boost but it is actually an "on/off" type switch to increase the speed of the cooling fan inside the PSU. When you turn it on you can really hear it running.
Testing
Test Setup:
Gigabyte 880GA-UD3H
AMD Athlon II 640
16GB Corsair Dominator 1333
128GB Corsair M4 SSD
Test Results:
+3.3V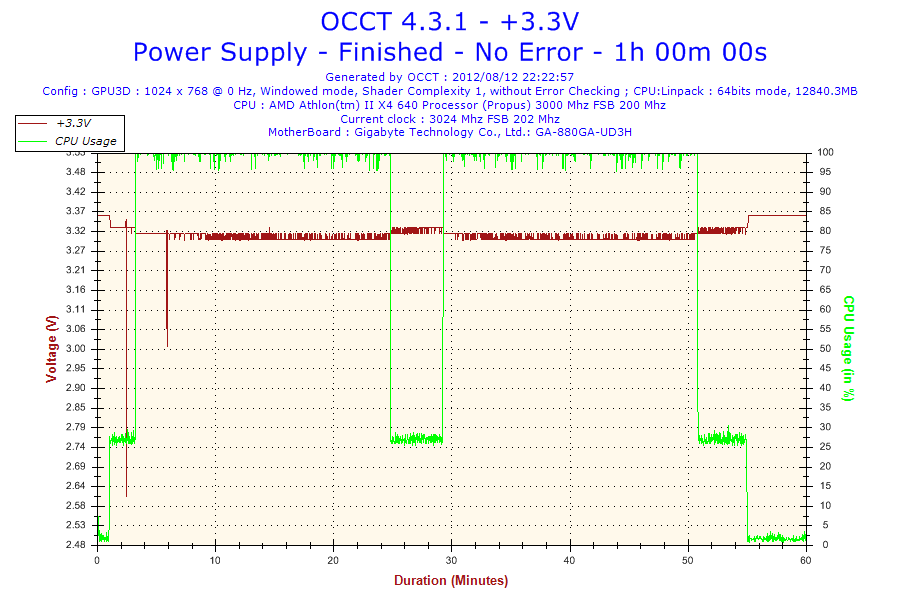 +5V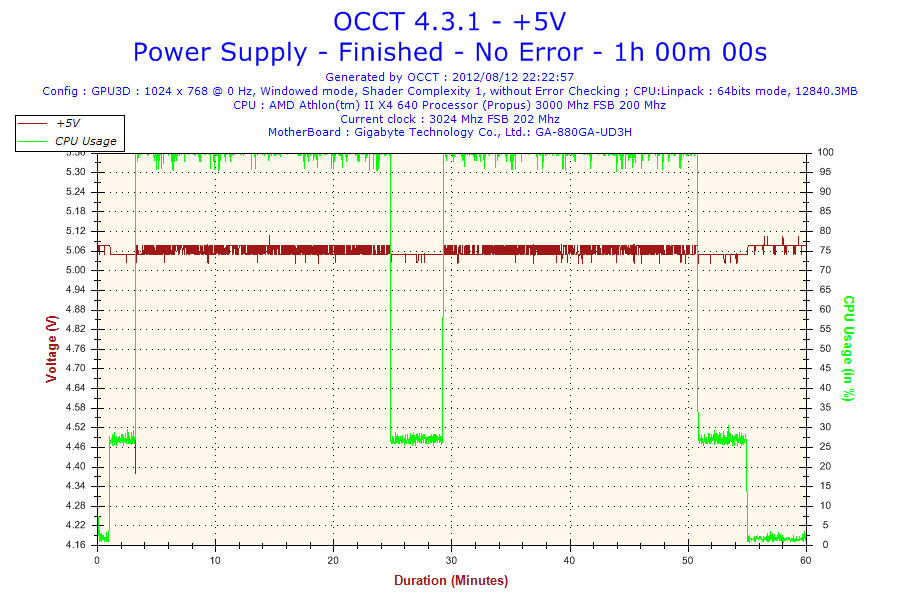 +12V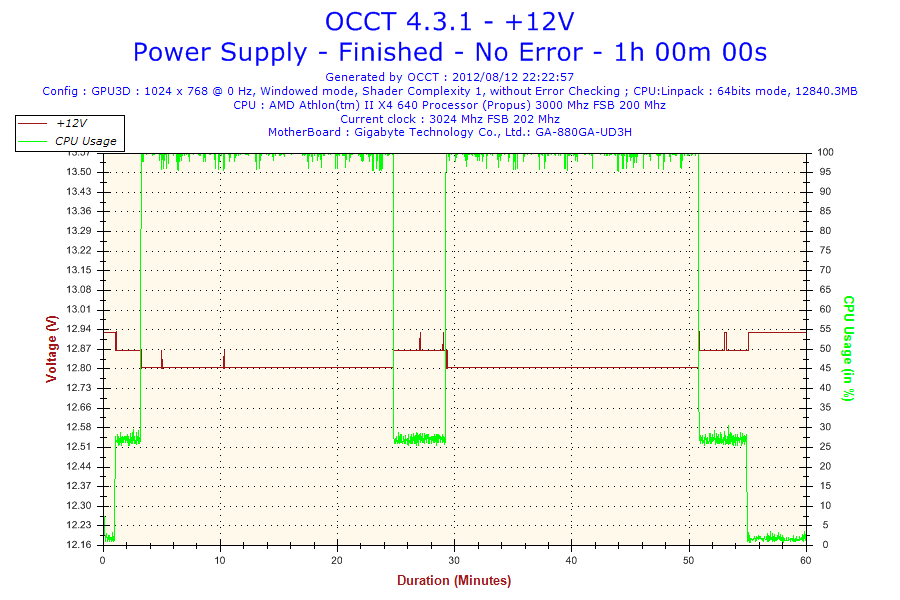 All test results showed deviation in the voltages throughout the 1 hour test. This is to be expected from a 80 PLUS Bronze grade PSU. The voltage change is not enough to cause harm but it is no where near as stable as a 80 PLUS Gold certified PSU.
Conclusion
Pros:
Turbo boost for cooling fan
Plenty of connections
Cons:
Loud fan when on "Full Range"
Runs warm
Only a 2 year warranty
At
$34.99 on Newegg.com
after MIR, you can't really go wrong with this PSU. It will go very well with their beginner gaming cases. You should not be expecting to buy this PSU to do SLI because the power just isn't there. You can use up to a GTX 560Ti in the GTX 5XX series GPU or up to a GTX 670 in the 6XX series GPU. The 2 year warranty hurts a bit when most PSUs I have ever bought in the past have had a 5 year warranty but this really isn't that bad considering its a $35 PSU.
I give the Raidmax RX-600AF a 7/10. There are plenty of power supplies out there that are better power wise but not for this price. If your looking to build a budget build for someone, I would recommend considering it so you can put more money into something else.
This product was provide to me free of charge by its manufacturer for the purpose of this review. I am in no way influenced or supplied by TCBS.