I am serious.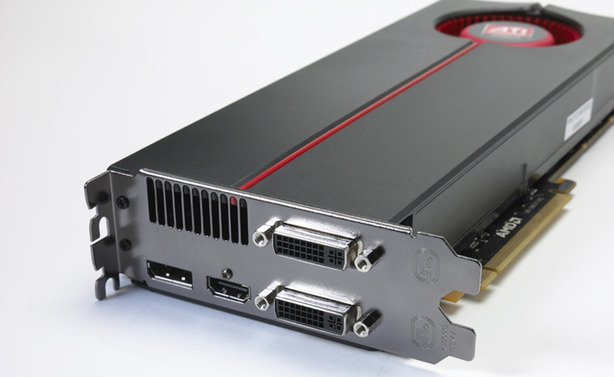 Pics will follow upon delivery.
A friend of a friend of a friend who knows a guy who has a friend managed to get me onto 'The List'. And since I was such a friendly guy and told them they could get as many 5870's on my name as they could find (assuming it wouldn't go through anyway) I am now the proud owner of 10x 5870's.
Wat do?
Well first off this means I will probably never need to buy a video graphics card again for the next 10 years or so. This also means I can outfit my renderfarm with some sick a$$ GPU rendering power. Or a folding farm, or have my own LAN party all with myself (foreveralone.jpg).
Now my idea is to make these 5870's even more awesome so I was thinking of outfitting my current rig with a triple 5870 setup. I have the following hardware:
UD5 1366 motherboard, I can fit 3 of these on there right?:
I have a Corsair HX850 PSU that is proven to be able to handle all 3 with ease, a Phantom case:
Machine is running a intel 970@ 4.4 Ghz and 24GB of ram.
Now I was wondering if there are any good after market
Dual Slot
5870 coolers that are reasonably quiet?
I have had a 5970 with the excellent triple slot Accelero Xtreme cooler, the problem is that if I want that cooler on it I need a bigger motherboard and case since I need 9 slots of space at least.
As you can see the UD5 will only hold either 3 dual slot cards or 2 triple slots cards.
Now I personally do not really like the reference design of the cooler. It is nicely 2 slot but that's about it. It makes too much noise in a triple setup too.
I researched all afternoon for cooling options and only got to these 2 options if I want to keep it dual slot:
-Keep the reference cooler.
-Install a Scythe Musashi and cram it.
-Look for other options (help!).
The problem is that even though I absolutely love the musashi on a 4890 (see pic) it is not better cooling wise on a 5870 than the reference cooler. It also might not entirely fit in a dual slot configuration :s .
Meh.
So do any of you guys have some awesome experiences with dual slot coolers for the 5870 and do any of you have ideas with what I should do with a bunch of 5870's?
Thanks again guys!
*EDIT* I have moved up a bit on the list, total number is now 12 cards. LOLZ
Edited by Shademaster - 4/26/11 at 3:17pm
CPU
Motherboard
Graphics
RAM
3x 950 @ 3800
3x Gigabyte 1366 UD-5
3x ATI 5870
3x 24GB ram
Hard Drive
Cooling
OS
Power
3x Spinpoint F1
3x Corsair H60
3x Windows 7 Ultimate
3x Corsair HX850
Case
3x NZXT Phantom
View all
CPU
Motherboard
Graphics
RAM
i7 930
Gigabyte X58 UD-5
GTX 480
6x2 GB Dominator GT 1600mhz
Hard Drive
OS
Monitor
Power
2xSpinpoint F3 1TB
OSX/Windows 7
Acer GD245 3D ready
Corsair HX850
Case
Nexus Edge
View all
CPU
Graphics
RAM
Hard Drive
8x 3.0ghz Xeon X5472
GT 120
12GB
Samsung Spinpoint F3 103sj
Hard Drive
Hard Drive
Hard Drive
Hard Drive
2tb western digital
2tb western digital
2tb western digital
2tb western digital
OS
Monitor
Case
OSX
2x 23" Cinema Display
MacPro
View all
hide details
CPU
Motherboard
Graphics
RAM
3x 950 @ 3800
3x Gigabyte 1366 UD-5
3x ATI 5870
3x 24GB ram
Hard Drive
Cooling
OS
Power
3x Spinpoint F1
3x Corsair H60
3x Windows 7 Ultimate
3x Corsair HX850
Case
3x NZXT Phantom
View all
CPU
Motherboard
Graphics
RAM
i7 930
Gigabyte X58 UD-5
GTX 480
6x2 GB Dominator GT 1600mhz
Hard Drive
OS
Monitor
Power
2xSpinpoint F3 1TB
OSX/Windows 7
Acer GD245 3D ready
Corsair HX850
Case
Nexus Edge
View all
CPU
Graphics
RAM
Hard Drive
8x 3.0ghz Xeon X5472
GT 120
12GB
Samsung Spinpoint F3 103sj
Hard Drive
Hard Drive
Hard Drive
Hard Drive
2tb western digital
2tb western digital
2tb western digital
2tb western digital
OS
Monitor
Case
OSX
2x 23" Cinema Display
MacPro
View all
hide details