My friend told me to run browsermark on my HD2 running Cyanogen Mod 7 v2.4 Android 2.3.1. I beat his Droid X at stock clocks, and this is what I got at 1.5GHz.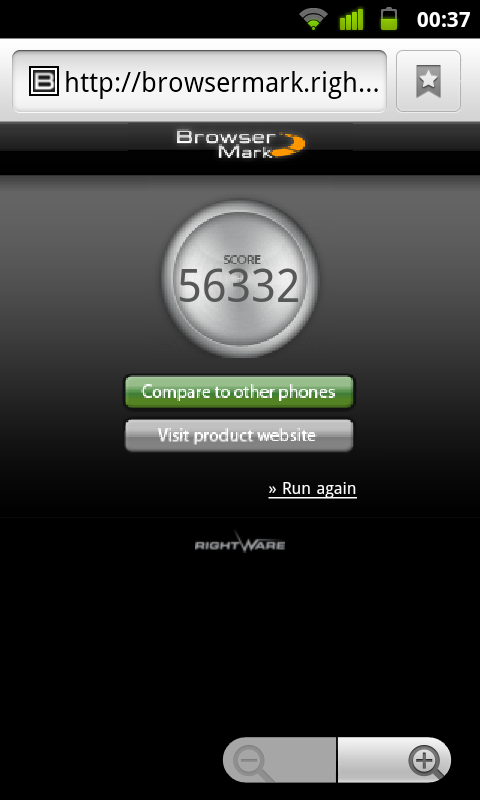 So how does this stack up with the most current phones?
I'm pretty sure I could get it even faster. Just need to do more tweaking.