I overclocked my i7 950 to 3.7ghz with no problem, its very stable. I then overclocked it to 4 ghz (175*23) and i keep getting a voltage alarm in PC ProbeII. It goes from 1.36v and drops to .6v making the alarm go off but 5 seconds later, it goes back up to 1.36v by itself. Does anybody know why this happens or what I can do to fix it? I would really like to get my i7 950 stable at 4ghz.
Here is a link to my CPU-Z validation
http://valid.canardpc.com/show_oc.php?id=1787749
and here is a screenshot showing my temps and PC ProbeII (before the alarm)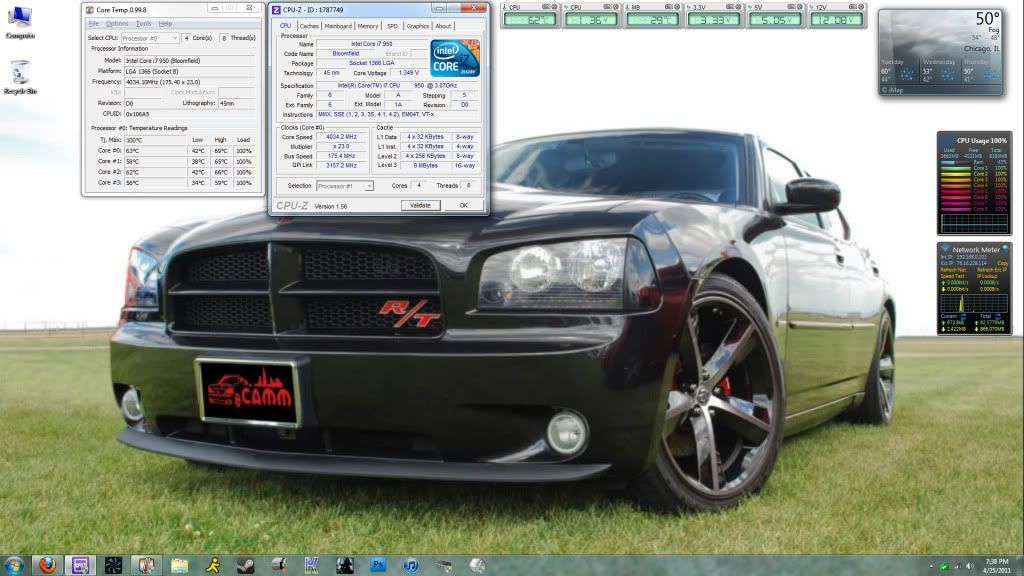 Note that the temps were during a Prime95 stress test that was running for about 30 minutes before I took the screen shot.
Thanks for any help.