FYI:
This is the 1GB Version
This video card is in good working condition. It has been used for 6 months in a light gaming rig and 6 months in a 24/7 gaming rig.
It has been tested in CS:S recently and works like a charm. There is no physical damage or aesthetic flaws (besides finger prints)
. How much is it worth
as is- no accessories or original packaging
?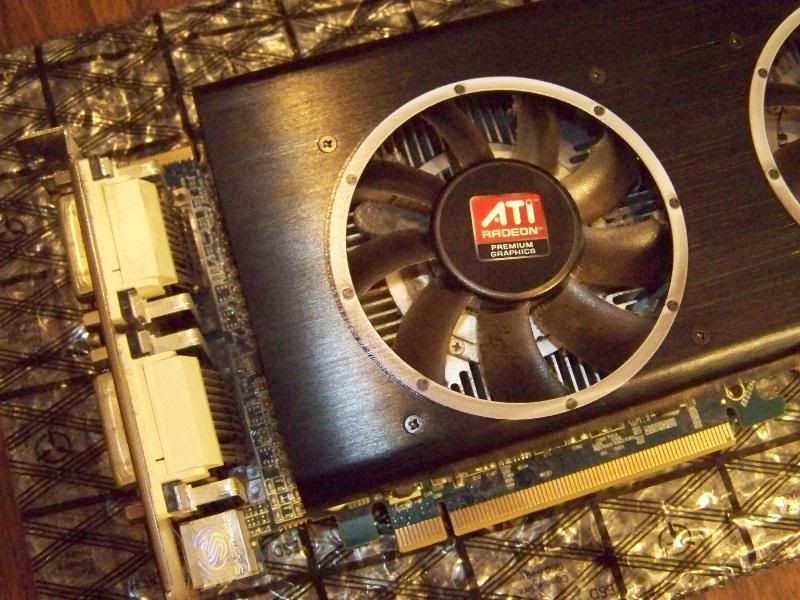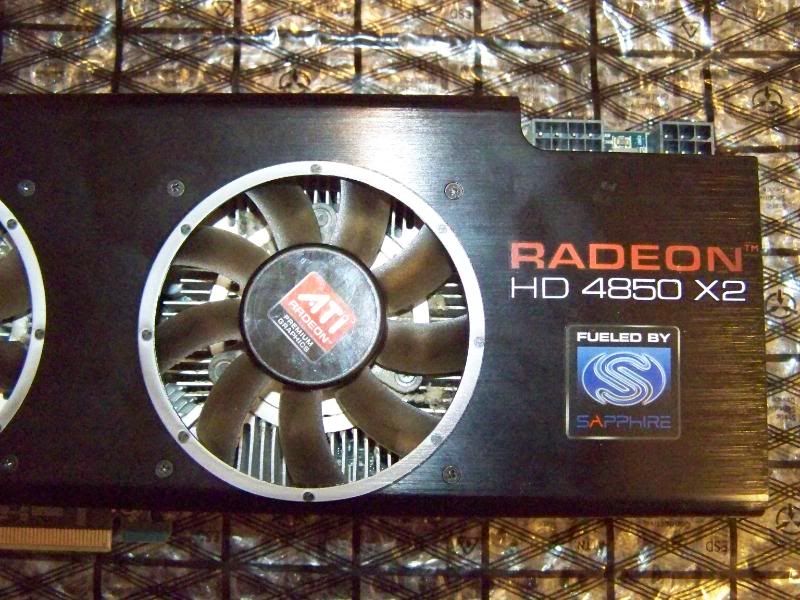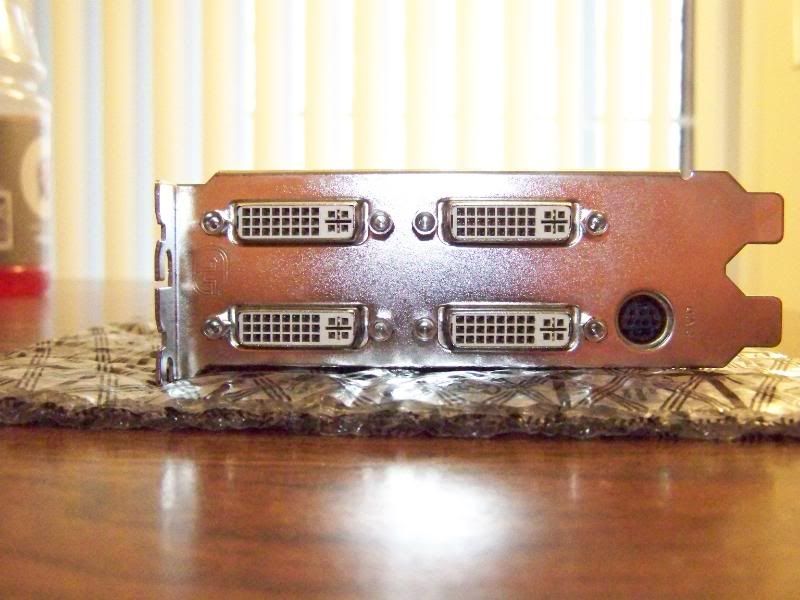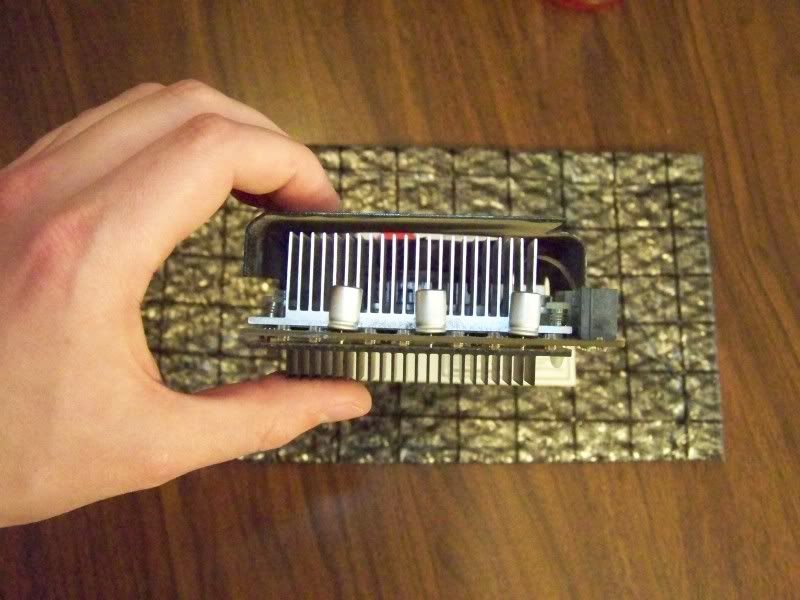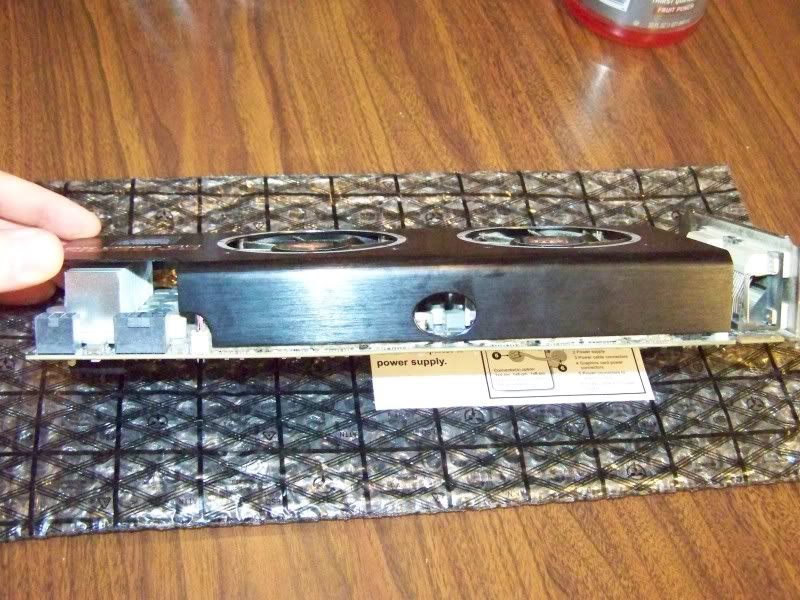 Edited by bajer29 - 4/28/11 at 8:58am
CPU
Motherboard
Graphics
Graphics
i7 4790k (delidded)
GIGABYTE|GA-Z87X-D3H
EVGA GTX 980 SC
EVGA GTX 980 SC
RAM
Hard Drive
Hard Drive
Hard Drive
4x4GB GSKILL @ 2133MHz
WD 1002FAEX
KINGSTON V300 120GB SSD
SanDisk Ultra Plus 128GB SSD
Cooling
OS
Monitor
Keyboard
Cryorig R1 Ultimate
Windows 10 Enterprise
Acer XB270HU Predator
Corsair K95 RGB MX Brown Switches
Power
Case
Mouse
Mouse Pad
Corsair AX850
Phantecs Enthoo Pro M SE
Corsair M65
Corsair Vengeance MM200 XL
Audio
Logitech X230 2.1
View all
CPU
Motherboard
Graphics
RAM
ARM Cortex-A7
Raspberry Pi 2 Model B
Broadcom VideoCore IV
512MB
Hard Drive
Hard Drive
Cooling
OS
64GB Corsair Voyager Go
16GB Micro SD
Aluminum heat spreaders
RetroPi
Monitor
Keyboard
Power
Case
Samsung 23" LED
Logitech Wireless Touch Keyboard K400
Anker 24W PowerPort 2
OneNineDesign RasPi Black
Other
8Bitdo NES30 Pro Controller
View all
CPU
Motherboard
Graphics
RAM
i5 7200U
Dell
Intel HD
8GB LPDDR3 1866MHz
Hard Drive
OS
Monitor
M.2 128GB
Windows 10
13.3" FHD AG
View all
hide details
CPU
Motherboard
Graphics
Graphics
i7 4790k (delidded)
GIGABYTE|GA-Z87X-D3H
EVGA GTX 980 SC
EVGA GTX 980 SC
RAM
Hard Drive
Hard Drive
Hard Drive
4x4GB GSKILL @ 2133MHz
WD 1002FAEX
KINGSTON V300 120GB SSD
SanDisk Ultra Plus 128GB SSD
Cooling
OS
Monitor
Keyboard
Cryorig R1 Ultimate
Windows 10 Enterprise
Acer XB270HU Predator
Corsair K95 RGB MX Brown Switches
Power
Case
Mouse
Mouse Pad
Corsair AX850
Phantecs Enthoo Pro M SE
Corsair M65
Corsair Vengeance MM200 XL
Audio
Logitech X230 2.1
View all
CPU
Motherboard
Graphics
RAM
ARM Cortex-A7
Raspberry Pi 2 Model B
Broadcom VideoCore IV
512MB
Hard Drive
Hard Drive
Cooling
OS
64GB Corsair Voyager Go
16GB Micro SD
Aluminum heat spreaders
RetroPi
Monitor
Keyboard
Power
Case
Samsung 23" LED
Logitech Wireless Touch Keyboard K400
Anker 24W PowerPort 2
OneNineDesign RasPi Black
Other
8Bitdo NES30 Pro Controller
View all
CPU
Motherboard
Graphics
RAM
i5 7200U
Dell
Intel HD
8GB LPDDR3 1866MHz
Hard Drive
OS
Monitor
M.2 128GB
Windows 10
13.3" FHD AG
View all
hide details