Almost Everyday I come into the Casemods section I see a new thread something like "New to spray painting, how should I..." So in order to quell this tide of threads I created a little guide while painting my case.
*This is a temporary guide until I can find the time to do a proper write up
Quote:
Originally Posted by
(mirror)52-D.S.L.
Before you begin
Some basic things to know about how to spray.
*Spray a slow even coat but dont spray so slowly that the paint drips.
*Hold the can about 8-10 inches away from the surface you are spraying,
*Do a couple layers each time. spraying in different directions each time.
*note that once your can has about 1/4 of a can left it will start to sputter and spray unevenly. This is because the aerosol in the can is running out before the paint, you can combat this by running the can under some hot water.This will increase the pressure in the can and allow to to get the most out of every can.
*primer is a must(unless your paint is self-priming) it helps keep you paint stuck to the case and prevents it from chipping off.
*for best results use the same brand primer, paint and clearcoat.(primer, paint and clear are meant to work together, but only ones of the same brand are truly designed with each other in mind)
*Some brands I like to use are colorplace and duplicolor (I like them because they are cheap and have a wide variety of types spray and color)
Lets say you want to do a white job with a black racing stripe.
1)
take your 200 grit and rough up all of the surfaces you want to paint( this will allow the paint to stick better. Then you need to clean the places you want to paint. to do this take some rubbing alchohol on a rag and wipe down all the places you wish to paint. Do it a few times and let it dry off for a couple hours
2)
buy some primer and spray the case using the aforementioned techniques. one or two coats should do. let it sit for a minimum of 6 hours, placed in the son light if you can.
3)
Take your black paint and spray a few coats, leaving about 30-45 minutes to dry in between coats. Then let it sit for a day then
lightly
sand with 500grit or higher, make sure to sand in alternating directions. The more you sand the paint the smoother it will look, but if you sand too much you could sand right through the paint exposing the primer underneath.
4)
The next thing you should do is clean it. Don't use alchohol whatever you do! use soapy water on a rag instead. allow it to dry for a day. Then measure out the racing strip you want and place masking tape over the area where you want the racing stripe to be.
5)
Time to spray again. its time for the white, so do a few coats then let it sit for a a day. Now its time to sand. Place fresh tape over the racing stripe. then take the 500grit like you did before and lightly sand the white.
6)
repeat cleaning with soapy water and allow it to dry for a day.
7)
Buy some clearcoat form your local homedepot and spray a few coats like you did with the paint. (the clear coat makes your paint really shiny and keeps you paint from rubbing or chipping off) let dry for a few days. I would say sand with 1500grit to polish the finish up and your done!
Ya...maybe not so simple, but this will make your case look
legit
The key to having a nice paintjob is to take your time. This maybe the hardest thing to do, but it will save you the most work in the long run; because if you screw up, you almost always have to restart from scratch
If a week of painting is too long, you can always save a couple days by painting one color and only sanding before and after
all
of the spraying.
Some of you may recognize this, I have posted this multiple times in many different threadsas just a little temporary step by step guide.
Pics!

step 1 complete
step 2 complete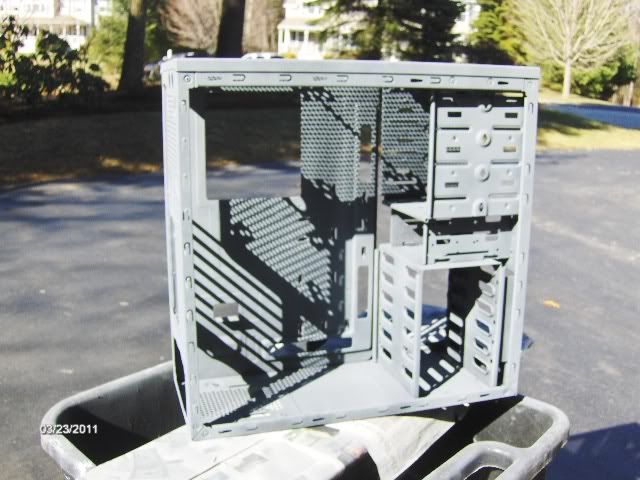 step 3 complete
step 7 complete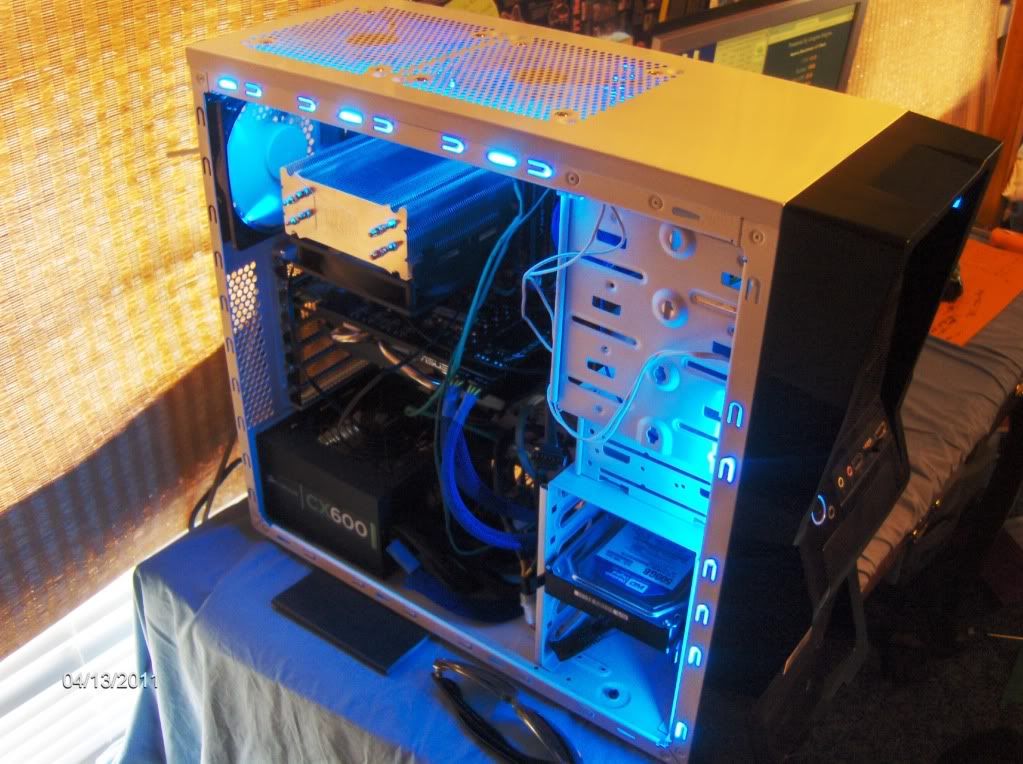 This is what your paint will look like with clearcoat and a light sanding after paint and clearcoat
(mmmm look at that reflection!)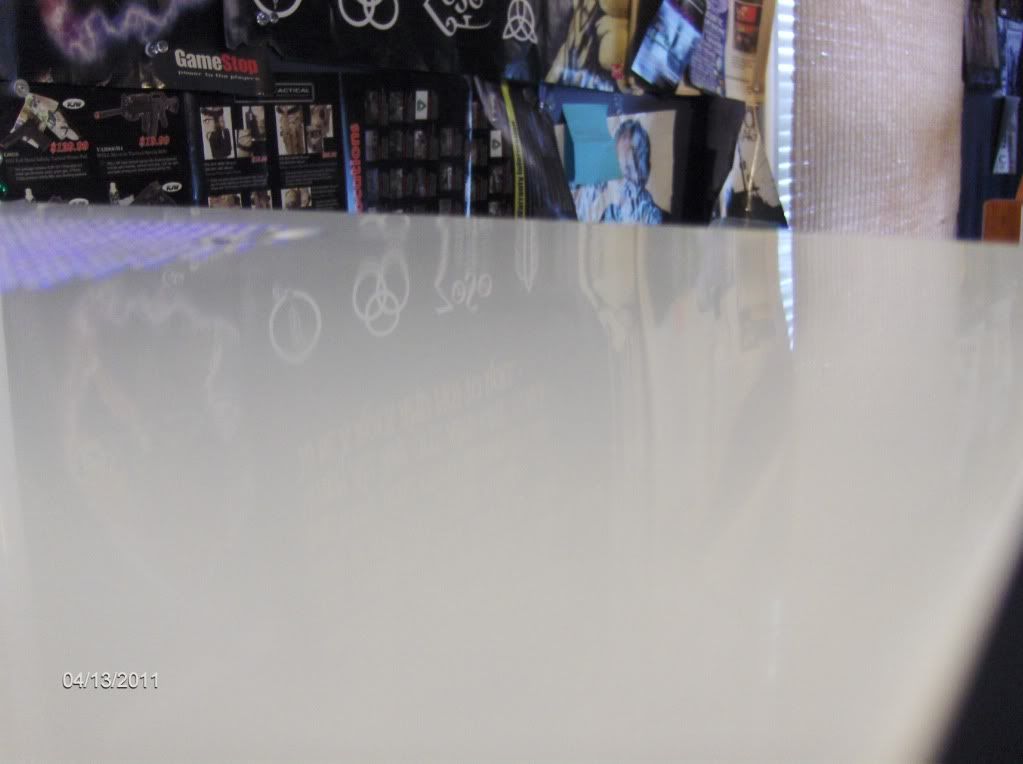 Heres what a paint job will look like with no sanding and no clearcoat
(notice the texture)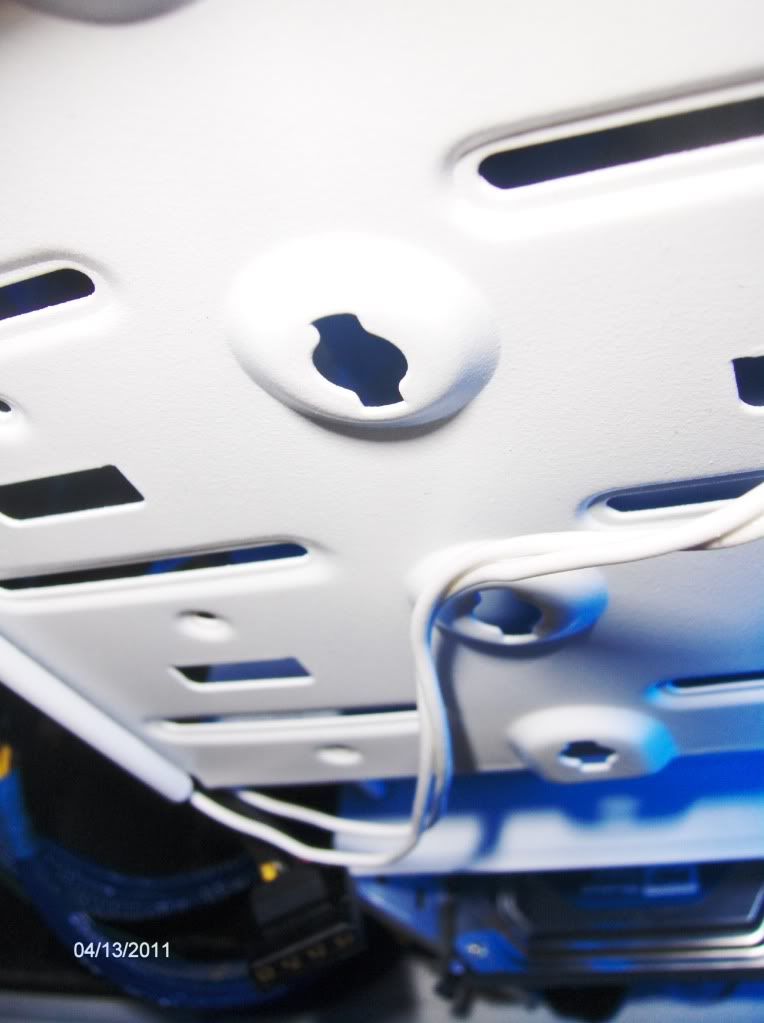 Yes I am aware that the guide talks about adding a racing stripe, I am aware that my rig has no racing stripe.The pics are not from the post, they are just there to give you an Idea of what everything should look like.
Thanks for lookin! any suggestions lemme know!
*this is just a preview of the write up to come, so try not to be overly critical
Edited by (mirror)52-D.S.L. - 4/28/11 at 1:28pm