Alright, this is for you Papa Smurf - the little picture that the guy posted in there, it looks good, but in practice, it doesn't work - I tried doing the same thing with an identical connector to yours. Now I know why you're so frustrated - it is a royal pain in the butt!
So here you go, I did some experimentation with methods, and found this to work the best
I hope this helps you, because I just spent an hour playing with paperclips, connectors, and the macro function on my digital camera.
I tried this multiple times and found the results easy to reproduce
supplies: one SMALL paper clip, one needle nose pliers, and the suspect 3-pin connector
what the pin is SUPPOSED to look like when it's not in the molex: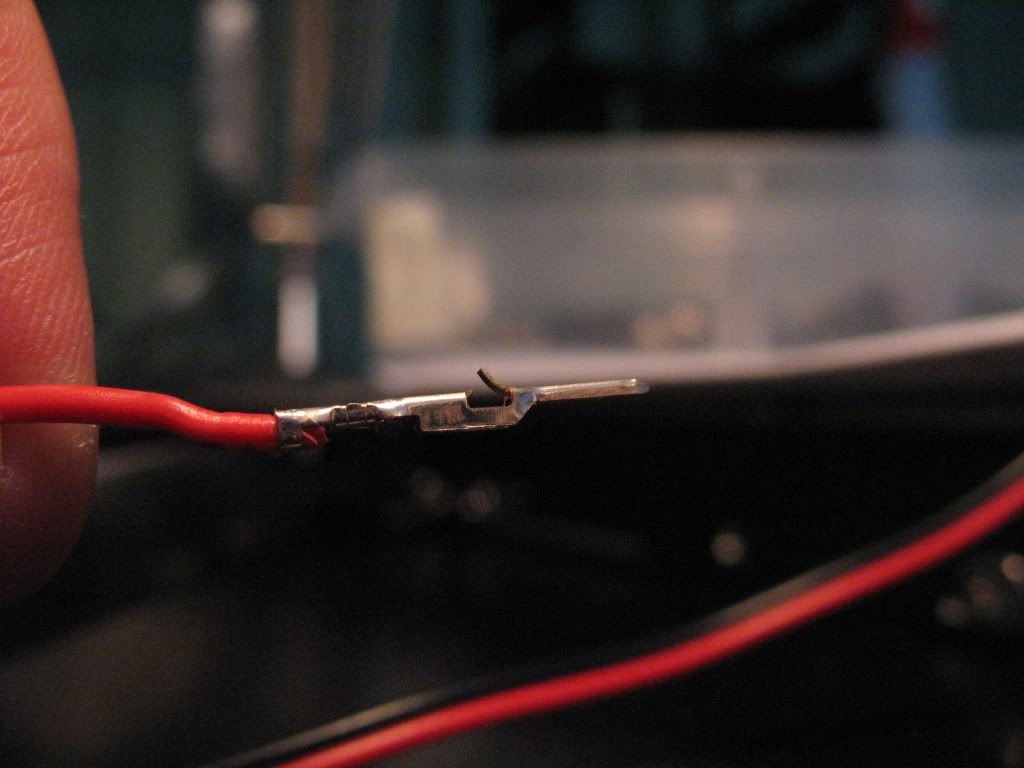 front of the molex connector: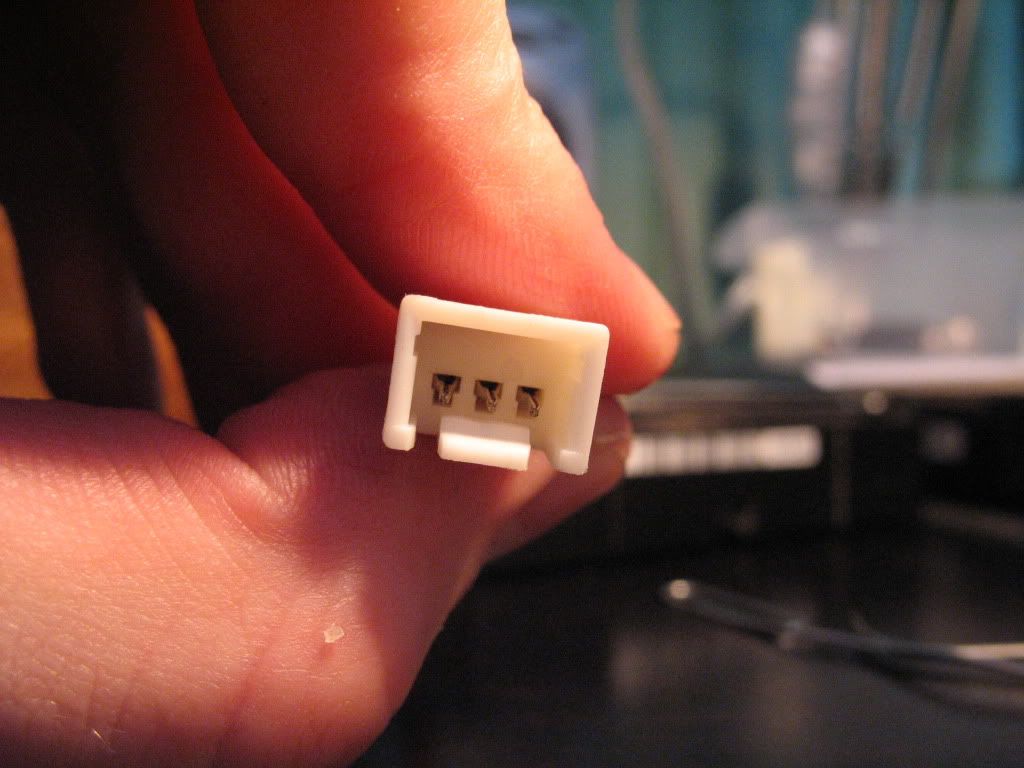 back of the molex connector:
insert paper clip into the FRONT of the molex connector - UNDER the pin (into the NARROW PART of the molex connector behind the pin)
push the paper clip in until it stops (not very far)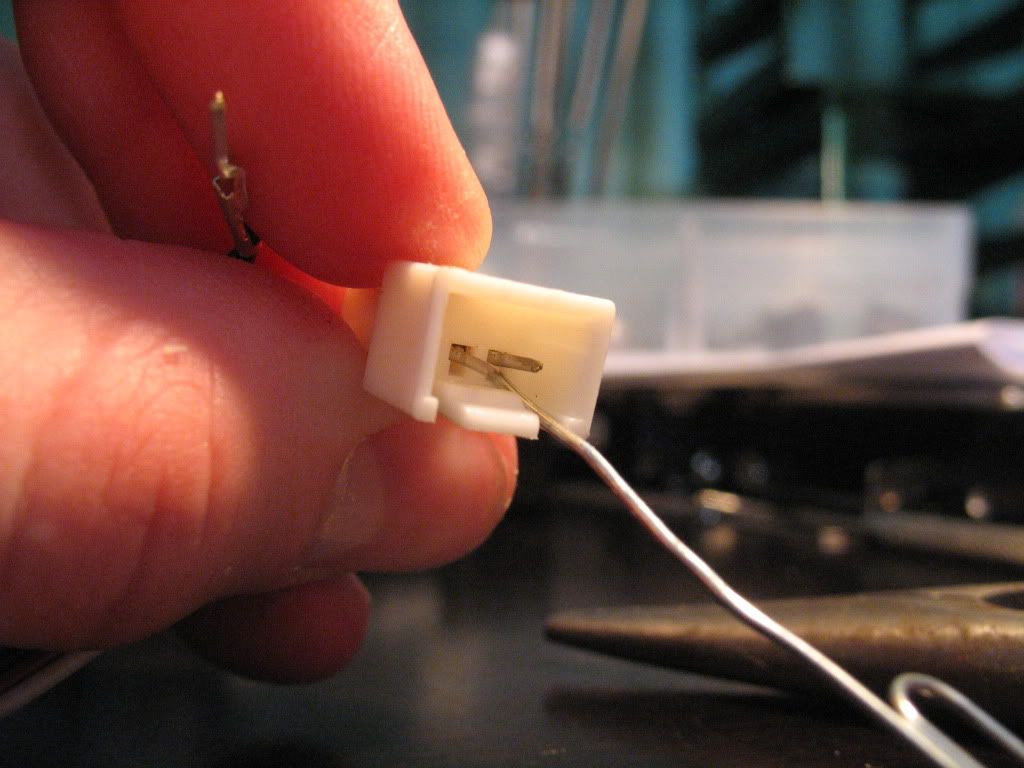 now, BEND/FORCE the paper clip in the direction of the narrow part of the molex connector (force the tip of the paper clip against the molex pin)
now, the paper clip may fall out - there is no longer resistance against it - you bent the retaining tab on the pin into the pin, so now it is no longer hooked on the molex connector
flip it over: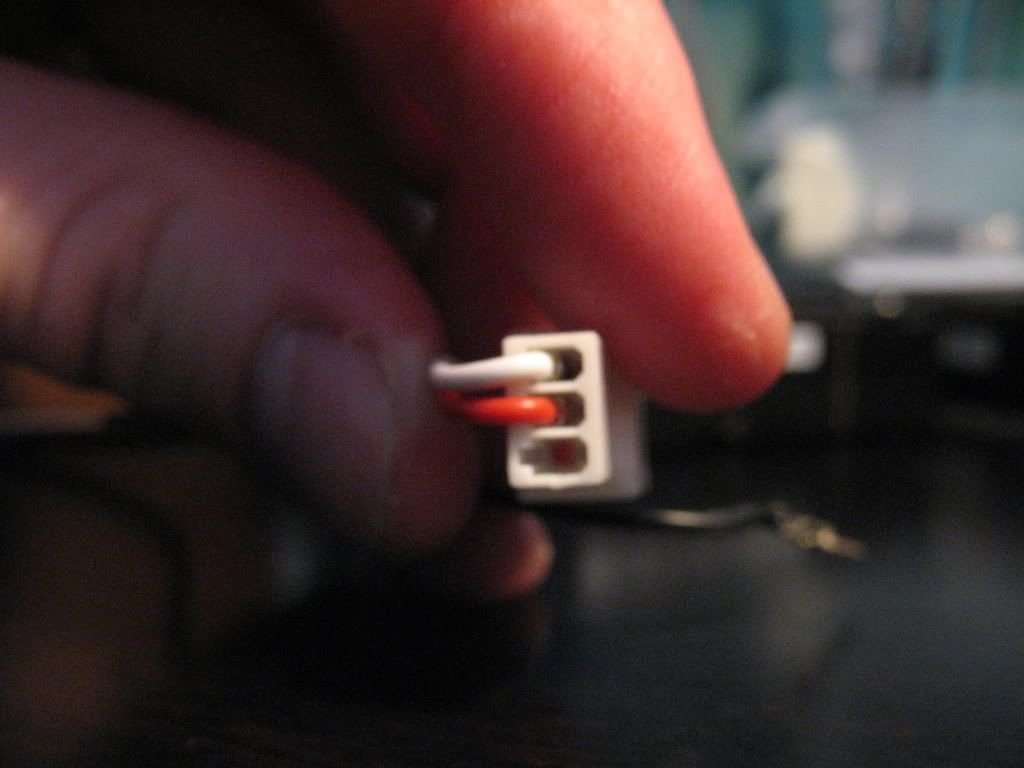 GENTLY start to pull on the wire - you may have to wiggle it a little bit - or may need to repeat the previous step if you didn't bend the retaining tab on the pin in far enough for it to release itself
now that the pin is removed - this is what you just did by forcing the tip of the paper clip against the retaining tab - the retaining tab has now been bent inwards, and is no longer holding the pin inside the molex connector: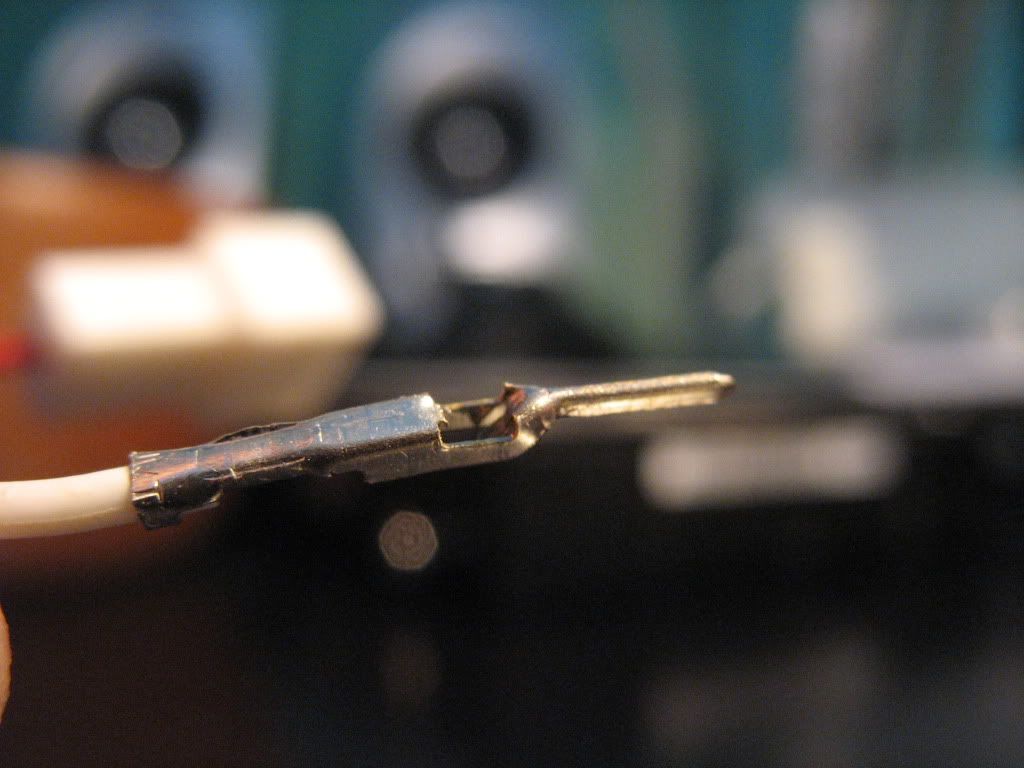 rinse and repeat as desired
before you re-insert the pins into the molex connector, you will have to take a paper clip or something smaller - I have a set of dental picks that I use for this purpose - the sharp point of an exacto blade will also do the job well if you don't have dental picks or something similar (just be careful!)
CPU
Motherboard
Graphics
RAM
2x Intel Xeon 5420 2.5 GHz @ 3.00 GHz (400x7.5)
Intel D5400XS Skulltrail
MSI Radeon HD4870 1GB
8GB (4x2GB) A-Data DDR2-800 FB-DIMM ECC
Hard Drive
Optical Drive
OS
Monitor
2x WD VelociRaptor 150GB+2x WD Caviar Black 500GB
2x Black Samsung DVD-RW
Windows 7 Ultimate
3x Samsung SycnMaster 940BF 19" 2ms LCD's
Keyboard
Power
Case
Mouse
Saitek Eclipse II
Corsair Professional Series AX850
Lian Li PC-75B
Logitech MX518
Mouse Pad
19x13" Office Depot Desk Pad
View all
hide details
CPU
Motherboard
Graphics
RAM
2x Intel Xeon 5420 2.5 GHz @ 3.00 GHz (400x7.5)
Intel D5400XS Skulltrail
MSI Radeon HD4870 1GB
8GB (4x2GB) A-Data DDR2-800 FB-DIMM ECC
Hard Drive
Optical Drive
OS
Monitor
2x WD VelociRaptor 150GB+2x WD Caviar Black 500GB
2x Black Samsung DVD-RW
Windows 7 Ultimate
3x Samsung SycnMaster 940BF 19" 2ms LCD's
Keyboard
Power
Case
Mouse
Saitek Eclipse II
Corsair Professional Series AX850
Lian Li PC-75B
Logitech MX518
Mouse Pad
19x13" Office Depot Desk Pad
View all
hide details