- USB powered chassis fan mod -
Requirements:
Soldering Iron
Solder
Wire Strippers (Something to strip wire)
Chassis Fan
USB Power Cord (I ripped mine out of an old mouse)
Heatshrink or Insulation tape
Instructions:
Set your wires up so that you have: Red and Black wired to the fan, Orange and Blue wired to the usb. If you have any other wires attached to the USB or fan cut them off, It's important that you cut the data wires off the usb (Green and White)


_____
Cut two pieces of heatshrink roughly 4mm in length. Then put a piece on each wire before soldering.
_________
Strip all 4 wires so you can solder them together.
__________
Solder the following wires together: Red and Orange, Black and Blue. Red is your power, black is your ground if you didn't already know.
_____
Heat up the heatshrink over the wires to tidy things up.


Now just tidy things up, plug in the usb and your fan should spin up @
5v
.
Hope you found my first tutorial understandable and straight forward.
Thanks ~Rowey
Use this in many different ways, but the best thing to do with it is strap it to a console and plug it into usb, therefore it drastically cools the console without voiding warranty.
There are also many more uses for this.
Thankyou to: shinji2k, for the reassurance.
My finished result: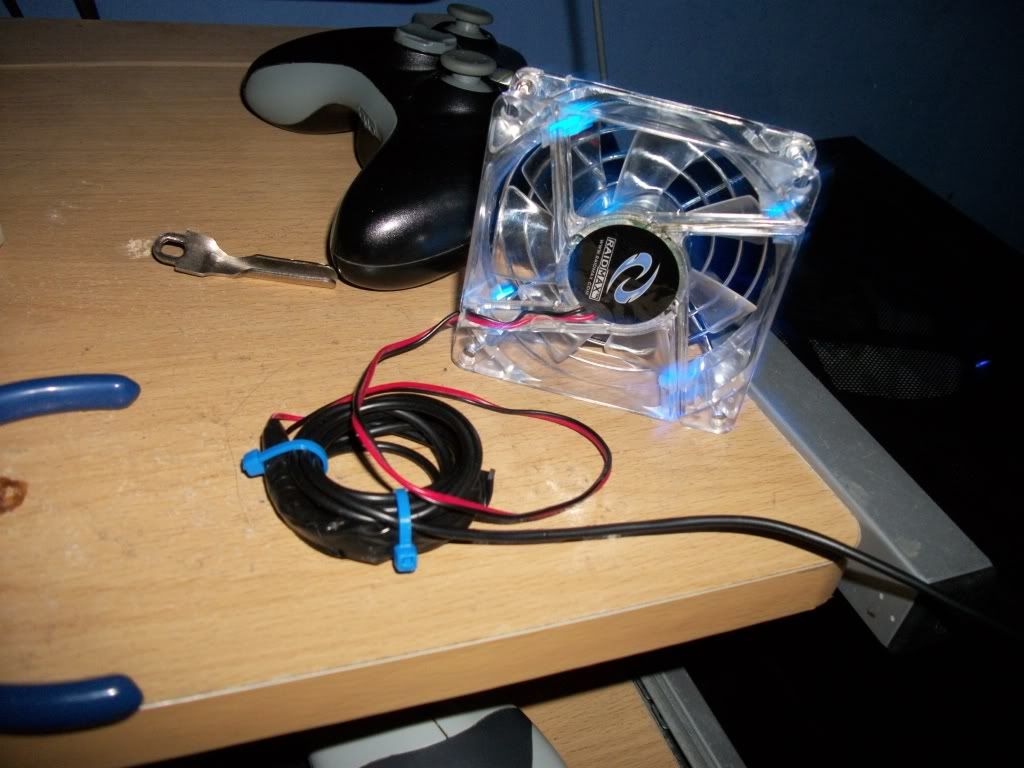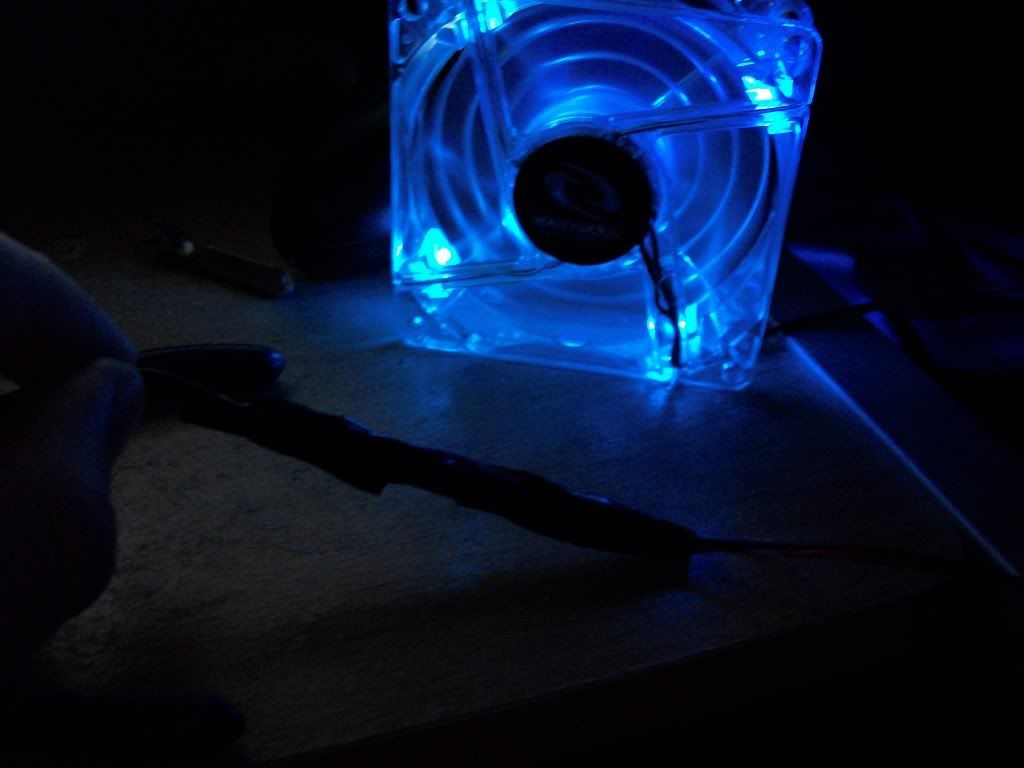 Edited by Rowey - 4/30/11 at 5:43pm