Quote:
Originally Posted by
robertHR
LA king, try the noctua nhc14 thats the choice for my build ...
Quote:
Originally Posted by
Ovlazek
Not sure about your situation, but with LA Kings, his ram is to tall to use both fans on the C14. Just something to keep in mind.
Yeah looking at this photo of a Noctua NHC14 install w/ my Corsair Vengeance RAM, it looks like slots 2, 3 & 4 are OK, but slot 1 for 16 GB RAM could be an issue ??? but then again it looks like the Heat Pipes are what get in the way, the FAN maybe wouldn't ? I wonder IF I could turn the COOLER 90 or 180 degree's and avoid the clearance issue ?


Edit: Well I looked up Noctua's compatibility issue's chart and they don't seem to THINK it will be an issue ???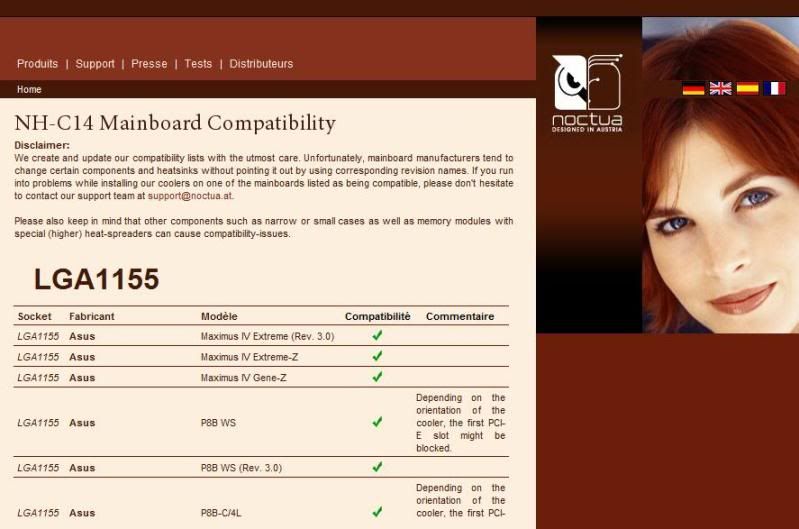 So now the question begs ... is it worth $50 MORE than the CoolerMaster GeminII S that I KNOW will fit w/o issue ? but I'm unsure if COOL's as well as the Noctua NHC14 ???

Then again ... now I read somewhere that ALL of these DOWNDRAFT Cooler units that BLOW air DOWN onto the CPU / Motherboard area, are actually blowing more HOT air down than COOLING the area ... come to think of it, the STOCK CPU cooler blows UP right ? or am I wrong ?
Edited by LA_Kings_Fan - 7/4/11 at 9:29pm
CPU
Motherboard
Graphics
RAM
Quad Core Krait 400 @ 2.30GHz
Qualcomm MSM8974(Snapdragon 800)
Adreno 330
2GB LPDDR3-1600
Hard Drive
OS
Monitor
Keyboard
32GB NAND
Android 4.4 Kitkat
4.95" 1080X1920 IPS Display
Swiftkey
Power
Audio
2300 mAh Battery
Stereo Speakers
View all
hide details
CPU
Motherboard
Graphics
RAM
Quad Core Krait 400 @ 2.30GHz
Qualcomm MSM8974(Snapdragon 800)
Adreno 330
2GB LPDDR3-1600
Hard Drive
OS
Monitor
Keyboard
32GB NAND
Android 4.4 Kitkat
4.95" 1080X1920 IPS Display
Swiftkey
Power
Audio
2300 mAh Battery
Stereo Speakers
View all
hide details