Well getting ready for bulldozer launch figured it was time for a new loop that was silent and... here is what i came up with.
Started with an antec 902... why im not sure but i just went with it.. removed the stupid mesh and cut a second window.
Disassembled my old loop... just a hint of dust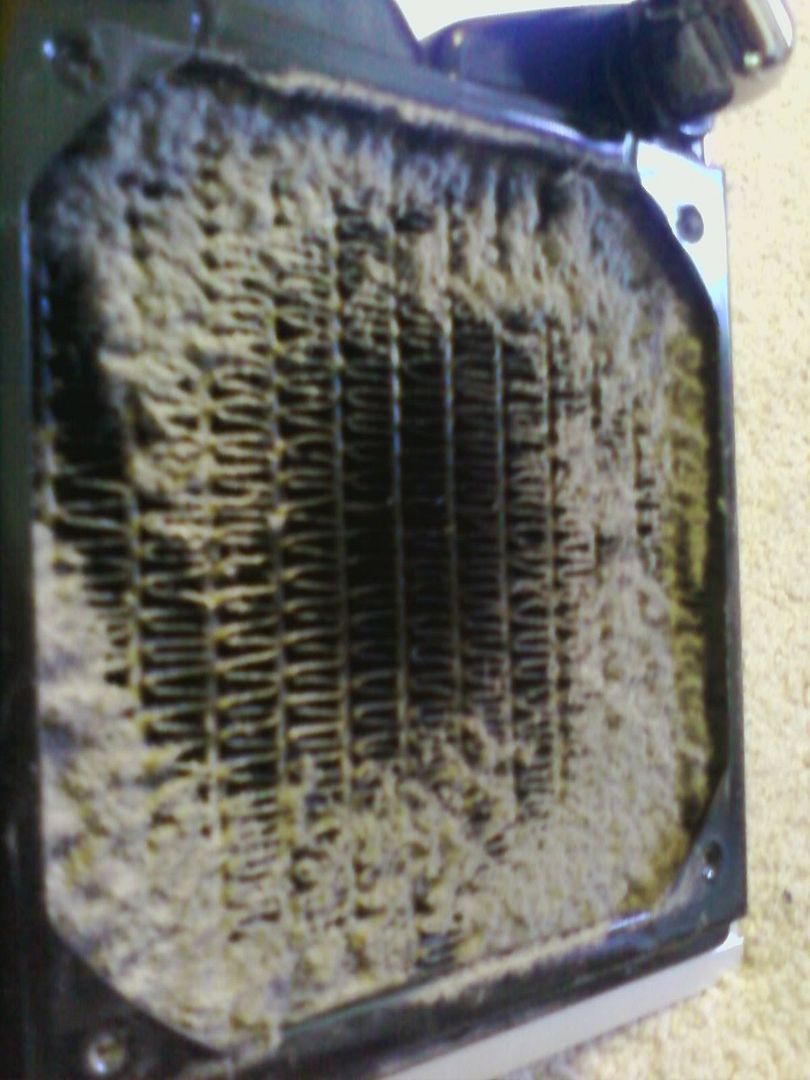 New parts
Then the difficult task of picking which radiators to use. Took about 2 hours to do a good flush on all of them with boiling water/vinegar.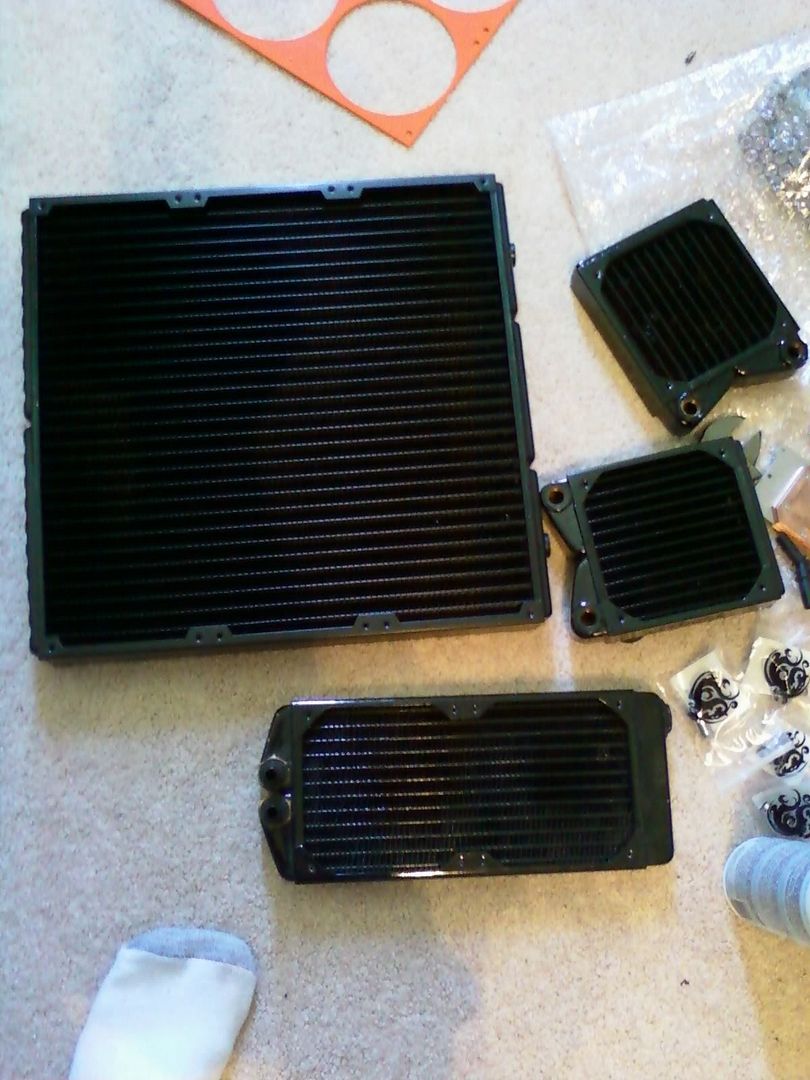 FANS! The white are GELID Silent 12's 1000rpm They are fantastic so far, super silent decent flow keep my cpu under 36c load and my 6970 under 38c load.
And here is how it looks all together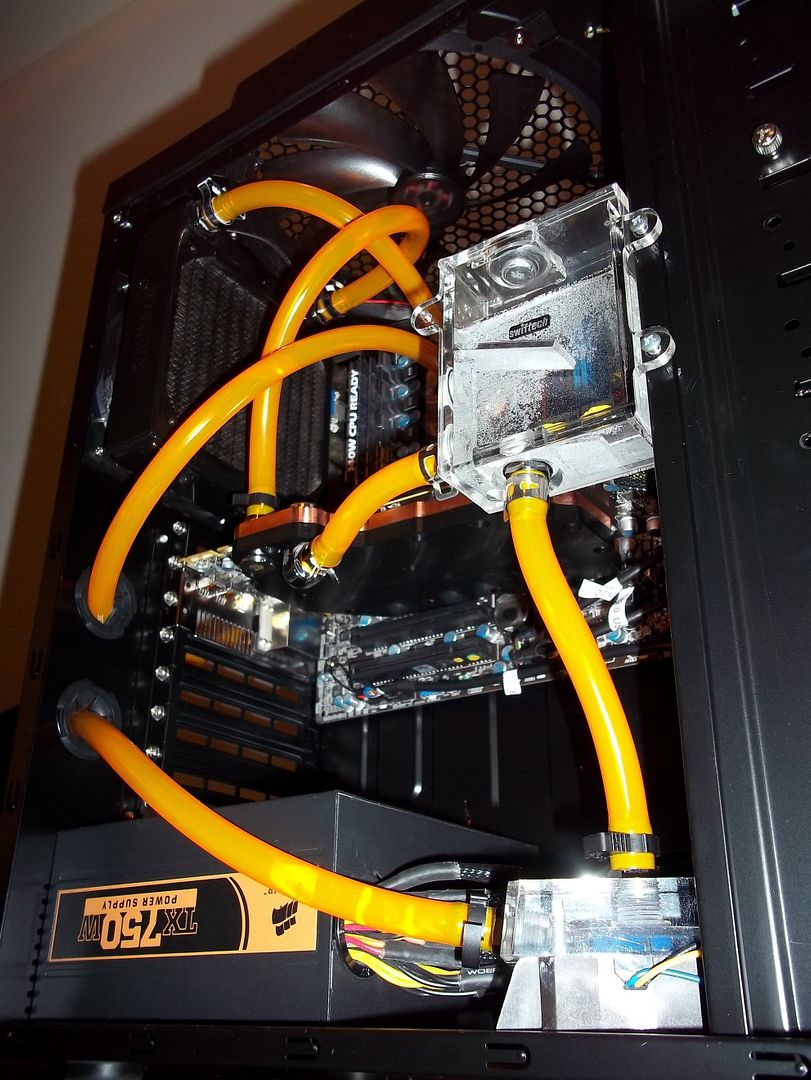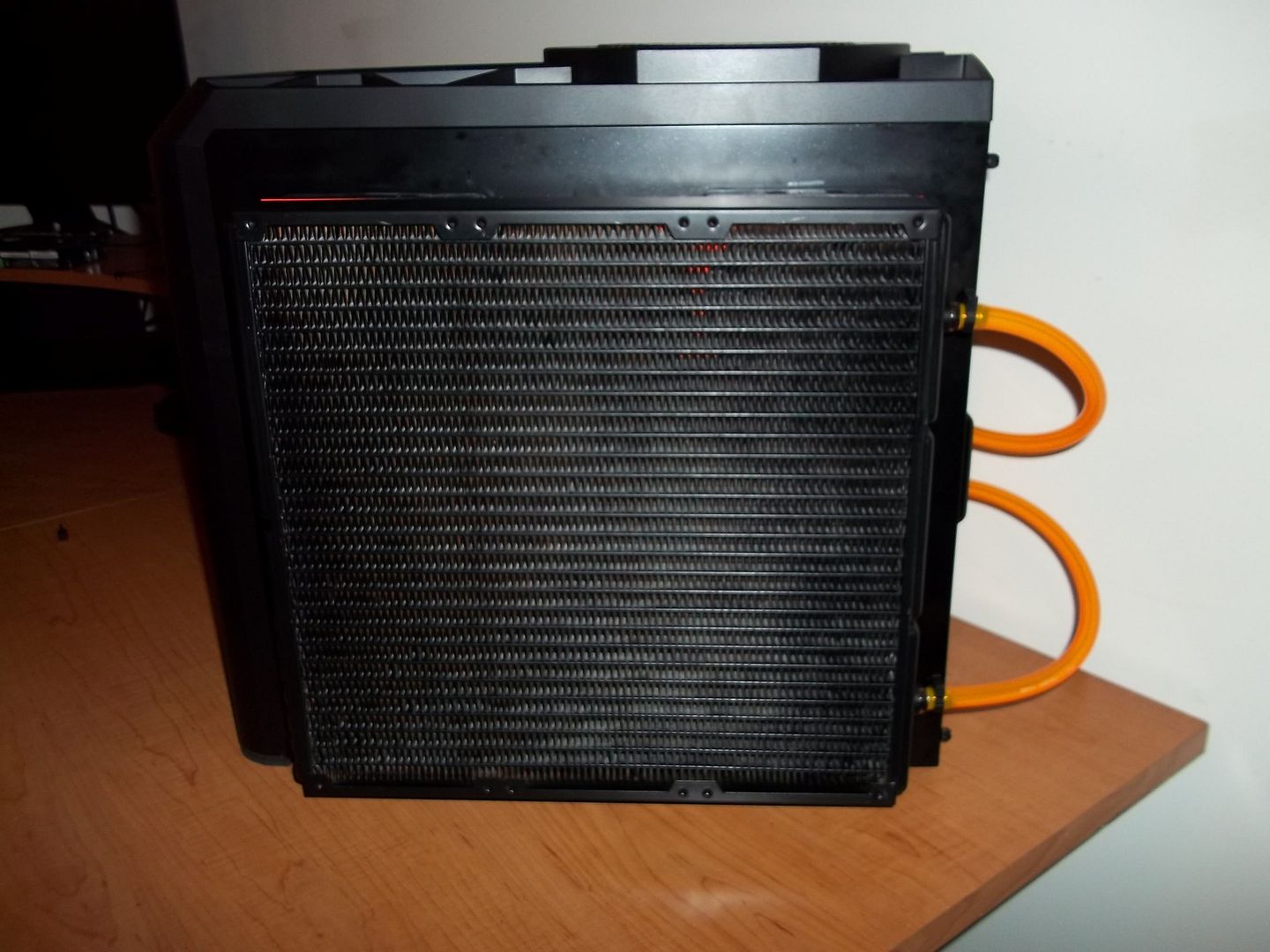 Now i just need to get my orange LED's for res and pump and im pretty happy
Thanks for looking
NOW WHERE IS MY BULLDOZER!
CPU
Motherboard
Graphics
RAM
Ryzen 1700
Msi x370 Titanium
Aorus 1080 TI waterforce wb
Gskill tridentZ 3200
Hard Drive
Hard Drive
Cooling
OS
WD blue m.2 SSD
Intel 370 SSD
custom loop
W10
Monitor
Power
Case
Mouse
asus 24"
Corsair RMx 850 gold
Custom Define S cube
Logitech G502
Mouse Pad
Corsair mm300
View all
hide details
CPU
Motherboard
Graphics
RAM
Ryzen 1700
Msi x370 Titanium
Aorus 1080 TI waterforce wb
Gskill tridentZ 3200
Hard Drive
Hard Drive
Cooling
OS
WD blue m.2 SSD
Intel 370 SSD
custom loop
W10
Monitor
Power
Case
Mouse
asus 24"
Corsair RMx 850 gold
Custom Define S cube
Logitech G502
Mouse Pad
Corsair mm300
View all
hide details