A sub section of the issues here
Feel free to contribute
Assuming I final got these xfire cards stable, there still is a temp issue I would like help improving. On a furmark stress test/stability test temps hit 91c avg and that's getting too high I think.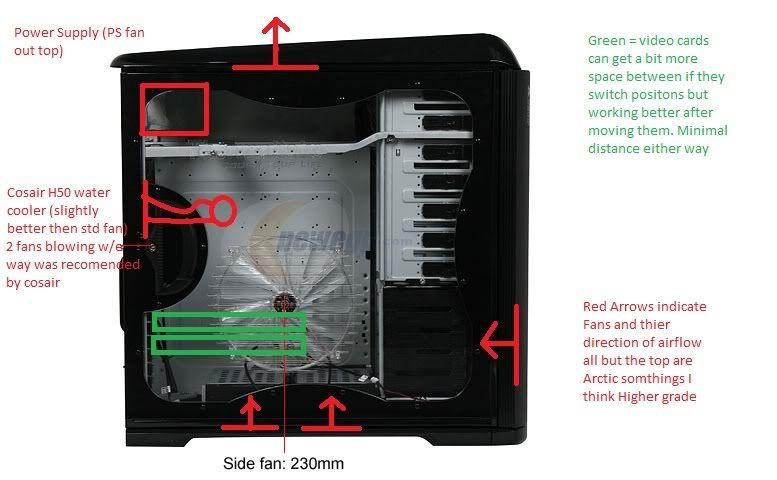 The case its self has alot of natural airflow and is a full size tower.
Is the only way I can fix this involve higher end water coolers and mods to the cards? I really wanted to avoid if possible. At this point the cards are NOT OCed either. and in fact neither is my CPU anymore after trying to just get them to work.
Any Suggestions are welcome, I'm getting a little overwhelmed with issues this week with these.