http://www.overclock.net/case-mod-wo...odrage-wc.html
That thread outlines a procedure of installing an internal rad, a very clever placement, but it requires serious work, look here: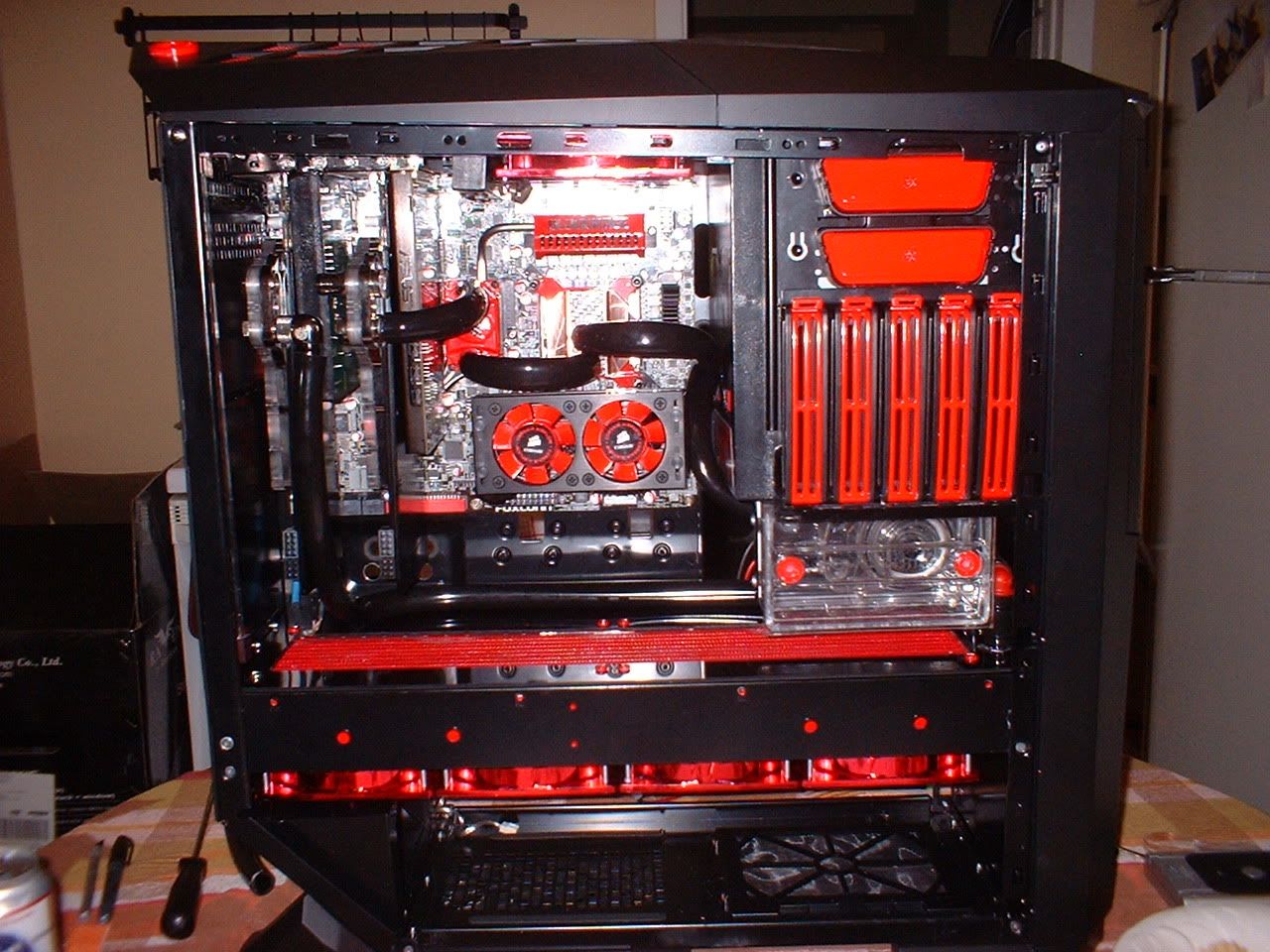 From what I can see, this is the method used:
But I wouldn't know where to begin, I've never done such a project, and its extremely risky to do a mod such as that with no experience. I have no idea how he moved the HDD's up, or what that thing on the left side is.
Also as another pointed out, it appears he isn't getting proper intake/exhaust with air. I don't see any exhaust fans except the original 120 at the top. The fans at the bottom are intake. So if the rad is at the bottom, all the hot air is staying in the case more than it should.
CPU
Motherboard
Graphics
RAM
i7-2600K
ASUS Sabertooth P67
EVGA GTX 580 SLI
Corsair 16GB 1600Mhz
Hard Drive
Optical Drive
OS
Monitor
Vertex 3 120GB | WD Caviar Green 2TB (x3)
LG Blu-ray
Windows 7 Ultimate x64
AW2310 120Hz
Keyboard
Power
Case
Mouse
FC200RT/ABN - Cherry MX Brown
AX1200
Silverstone Raven RV01
Mionix Naos 5000
Mouse Pad
Razer Vespula
View all
hide details
CPU
Motherboard
Graphics
RAM
i7-2600K
ASUS Sabertooth P67
EVGA GTX 580 SLI
Corsair 16GB 1600Mhz
Hard Drive
Optical Drive
OS
Monitor
Vertex 3 120GB | WD Caviar Green 2TB (x3)
LG Blu-ray
Windows 7 Ultimate x64
AW2310 120Hz
Keyboard
Power
Case
Mouse
FC200RT/ABN - Cherry MX Brown
AX1200
Silverstone Raven RV01
Mionix Naos 5000
Mouse Pad
Razer Vespula
View all
hide details