So, I'm looking to buy a very portable Laptop/Netbook for next semester. I want it to be as small and portable as possible, but still powerful enough to run Starcraft 2 with decent FPS. I don't care about graphics at all. If it can give me a playable experience at 1024x768 on all of the lowest settings I'll be happy.
I've been eyeing up the Lenovo X-120e, it's perfect for me in all ways except for the fact that from what I've seen, the E-350 can't run Starcraft 2 very well.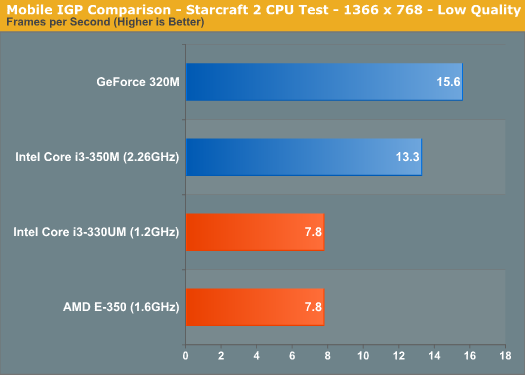 Any recommendations?
Edited by Redmist - 5/2/11 at 2:48pm