So i bought this HP1270 couple of months back.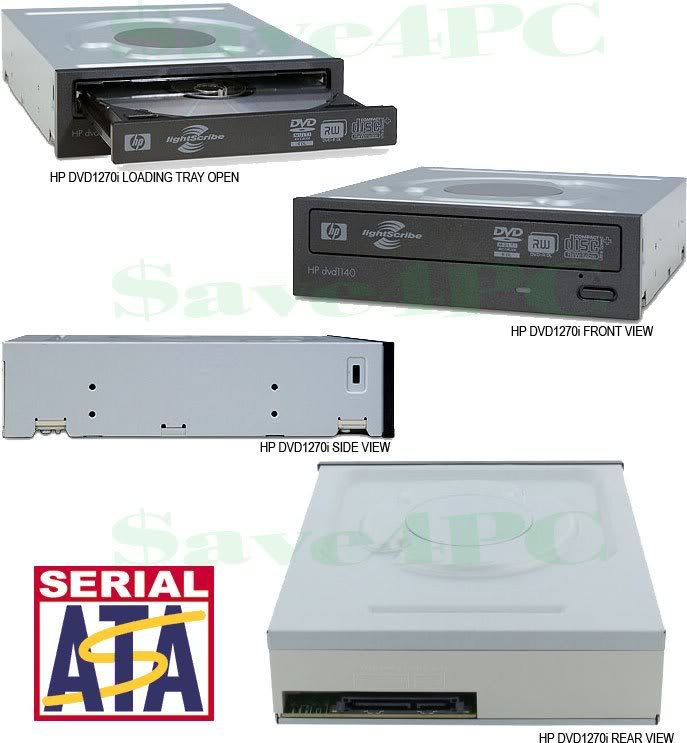 now i have like used it to wite 4 or 5 Dvd's, and now when i press the eject button once the tray doesn't come out! Pressing it the second time does it. This is Hilarious. I have used it so less and now its acting up. I just wrote a DVD today and at least its working properly in that aspect.
So how to fix this tray issue?.
CPU
Motherboard
RAM
Hard Drive
Pentium 4 520.
Asus P5QPL-AM.
1x2gB Corsair XMS2.
1xWD 320gB IDE.
Optical Drive
OS
Monitor
Keyboard
HP 1270i.
Windows Vista Ultimate 32bit.
LG 710E 17'' CRT Monitor.
IBM Kb-0225 Crap!
Power
Case
Mouse
Mouse Pad
Stock Thermalmaster 420w.
Cooler Master Elite 334.
Razer Abyssus Mirror Special Edition.
3M Precise Mousing Surface.
View all
hide details
CPU
Motherboard
RAM
Hard Drive
Pentium 4 520.
Asus P5QPL-AM.
1x2gB Corsair XMS2.
1xWD 320gB IDE.
Optical Drive
OS
Monitor
Keyboard
HP 1270i.
Windows Vista Ultimate 32bit.
LG 710E 17'' CRT Monitor.
IBM Kb-0225 Crap!
Power
Case
Mouse
Mouse Pad
Stock Thermalmaster 420w.
Cooler Master Elite 334.
Razer Abyssus Mirror Special Edition.
3M Precise Mousing Surface.
View all
hide details