Hey guys I as trying to give Metro 2033 a go about 5 minutes ago and well it was REALLY laggy, like 10 fps laggy. I am running 5840x1200 resolution.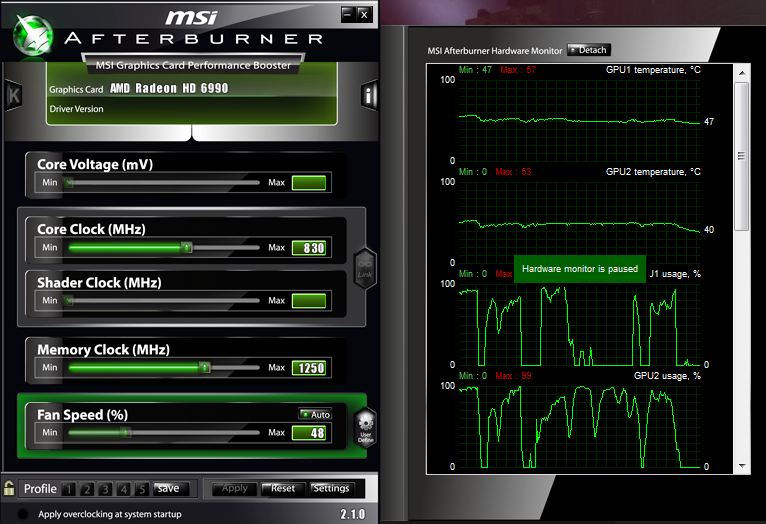 That is how it looked after a few minutes of starting a new game. Any ideas?
Edit: more info,
Also I have the amd profiles from the site, I have not really messed around with the catalyst control panel either.
Edited by Zcypot - 5/5/11 at 8:50am
CPU
Motherboard
Graphics
RAM
|2500k @ 4.4Ghz vcore 1.40|
MSI P67A-GD65
290X
G.SKILL Ripjaws Series 16GB (4 x 4GB) 1600Mhz
Hard Drive
OS
Monitor
Power
C300 64GB SSD - 500GB HDD - 840 250GB SSD
Windows 7 Ultimate 64bit
3 HP LA2405wg 24'' 1920x1200 @5760x1200
Corsair 850watts
Case
Mouse
NZXT Phantom Black
G500
View all
hide details
CPU
Motherboard
Graphics
RAM
|2500k @ 4.4Ghz vcore 1.40|
MSI P67A-GD65
290X
G.SKILL Ripjaws Series 16GB (4 x 4GB) 1600Mhz
Hard Drive
OS
Monitor
Power
C300 64GB SSD - 500GB HDD - 840 250GB SSD
Windows 7 Ultimate 64bit
3 HP LA2405wg 24'' 1920x1200 @5760x1200
Corsair 850watts
Case
Mouse
NZXT Phantom Black
G500
View all
hide details