Hey OCN
Though I'd share this with you guys.
Here is the deal, I've been making my computers personal for years now, and owned multiply computers and such, But I never had a window-side in between my many home mods - I know, I should be ashamed.
So I decided to try making one myself.
Remember it's my first time, and I just wanted to share it with you.
The side, and a piece of plexi I had laying around: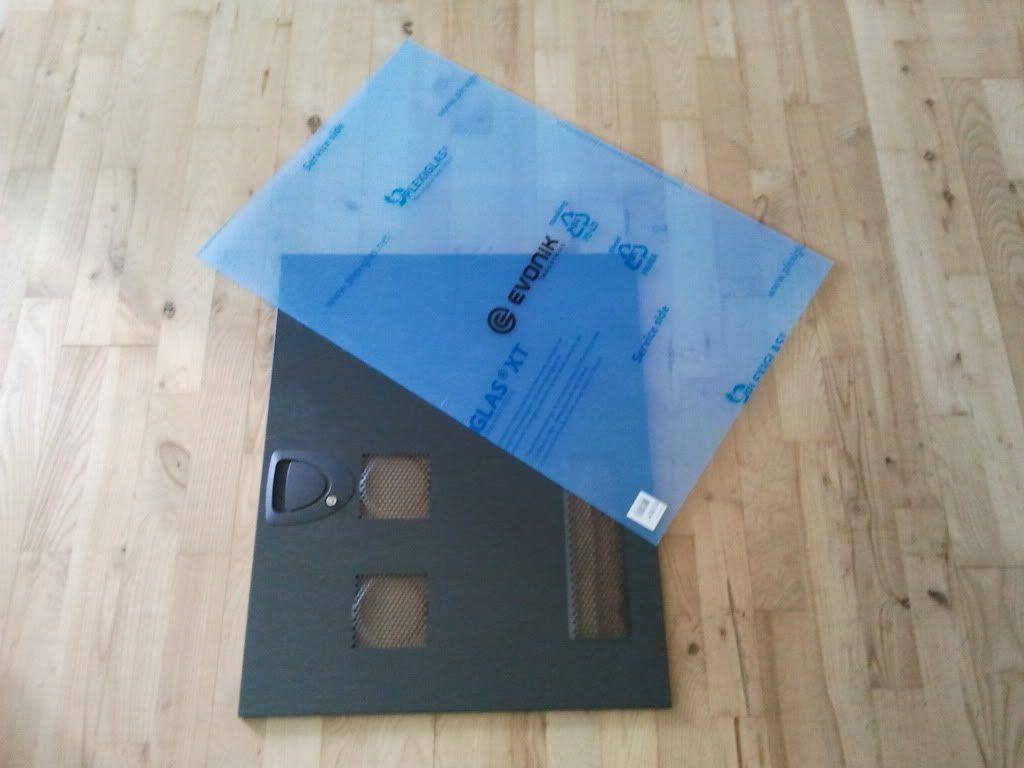 Masked the side, so I dont ruined the painting too much:
Drawed how the hole should be:
Just finished cutting the piece of metal out:
Fittet the Plexi glas, and ready to assemble: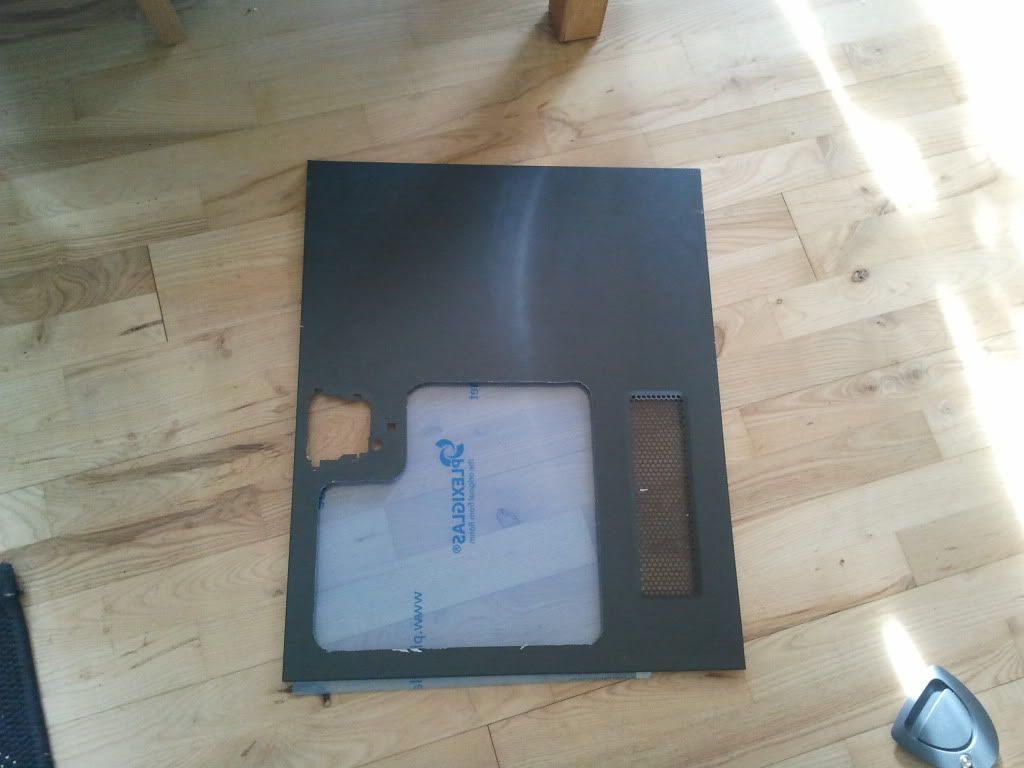 Mounted for the first time: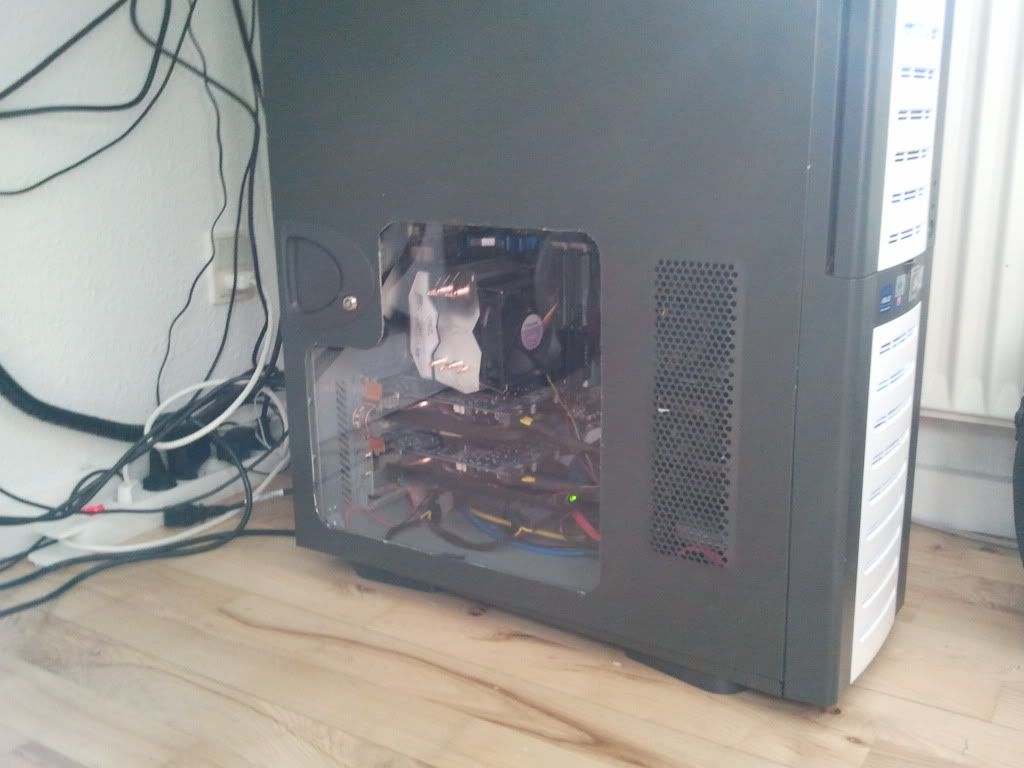 I think it turned out okay for a first time trying such thing.
I still need a finish around the edges of the piece I cut out - need to find a place they sell it cheap in Denmark.
And of course the in case light.
Another have-to is my cable managment, because you can see it now
It's not perfect - but it's pretty enough to live with I think.
So - what do you think? Don't judge me too hard, lol =)
Edited by FreakaZoidDK - 5/5/11 at 10:07am
CPU
Motherboard
Graphics
RAM
Core i5 760 2.8GHz @ 4.0GHz
Asus P7P55D
2x Sapphire HD 5770 in CF
8GB (4x2GB) Corsair XMS3
Hard Drive
Optical Drive
OS
Monitor
1TB WD - Next: SSD
LiteOn DVD Burner
Microsoft Windows 7 Ultimate x64
3x HP S2031a
Keyboard
Power
Case
Mouse
Logitech G11
Corsair TX650
Chieftec Bravo
2x Logitech MX1000 (No flat battery)
Mouse Pad
Icemat v2
View all
hide details
CPU
Motherboard
Graphics
RAM
Core i5 760 2.8GHz @ 4.0GHz
Asus P7P55D
2x Sapphire HD 5770 in CF
8GB (4x2GB) Corsair XMS3
Hard Drive
Optical Drive
OS
Monitor
1TB WD - Next: SSD
LiteOn DVD Burner
Microsoft Windows 7 Ultimate x64
3x HP S2031a
Keyboard
Power
Case
Mouse
Logitech G11
Corsair TX650
Chieftec Bravo
2x Logitech MX1000 (No flat battery)
Mouse Pad
Icemat v2
View all
hide details