I'm in the market for a new laptop, but I'm at a bit of loss when it comes to specs and prices. I'm hoping that the friendly OCN community can help me out.
I'm getting this laptop for law school, so I need it to be able to handle some mild multi-tasking. I'm thinking maximum usage would be about 5 Word/Powerpoint/PDF documents and 10 browser windows at the same time, including a couple Youtube windows. I'm also going to be using this laptop periodically for video playback on an HDTV. No gaming on this laptop; any gaming in my spare time will be on my sig rig. Here are my requirements:
- Sandy Bridge CPU preferred
- 4GB RAM, 6-8GB preferred
- >720p HD resolution 15"-16" screen (is 1080p possible?)
- 500GB HDD or more
- HDMI output
- Blu-ray reader a plus, but not required
- Built-in camera a plus, but not required
- Bluetooth connectivity a plus, but not required
- Upgraded sound capabilities a plus, but not required
- Long battery life a plus, but not required (library and classrooms have lots of outlets)
- Windows 7 Home Premium OS or better
- $1000 budget, but the lower the better
I might be willing to spend an additional $200 or so if it means I will get a 200GB+ SSD. Also, I don't care so much about the brand as long as it has good customer service or if I get the laptop from a retailer/builder with a good reputation for service. +rep for any good laptop builds or helpful comments on my criteria. Here's what I came up with on xoticpc.com. Thanks!
EDIT: I don't need MS Office, as I already have spare licenses for it.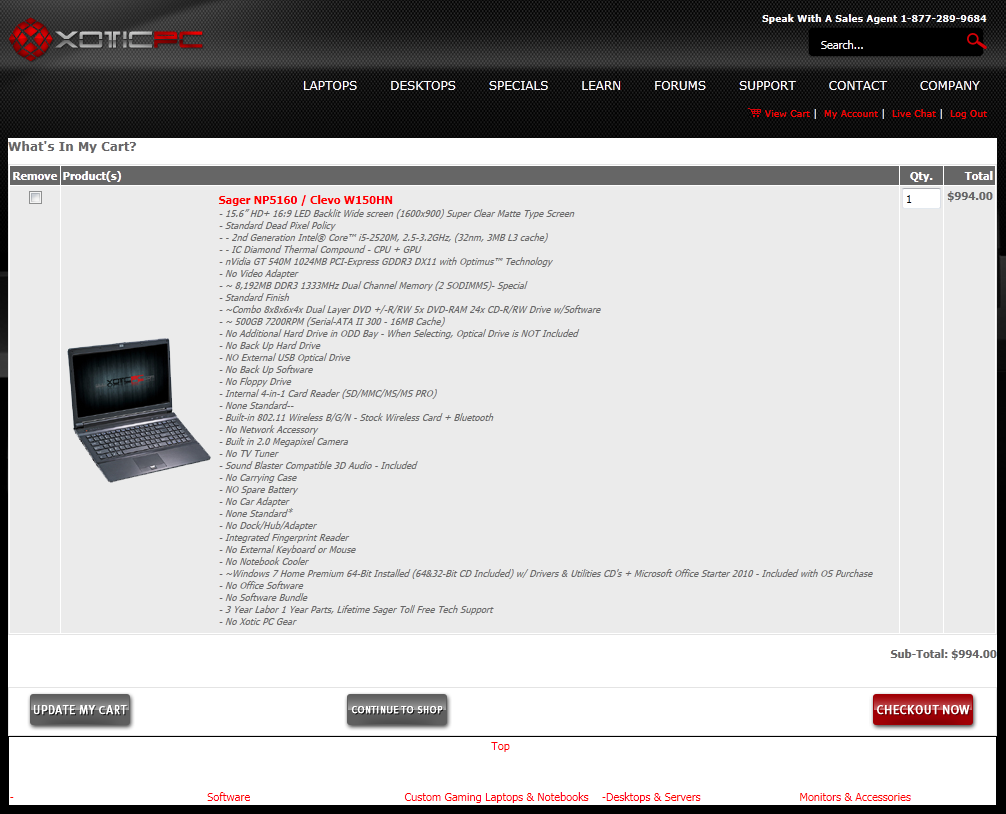 Edited by dkim1359 - 5/6/11 at 7:00pm