I am waiting for 2 SAMSUNG Spinpoint F3 1GB, I want raid 0 on ga-ep45-ud3p v.1.1
So should I go on intel or gsata connectors
what I have to change in bios settings?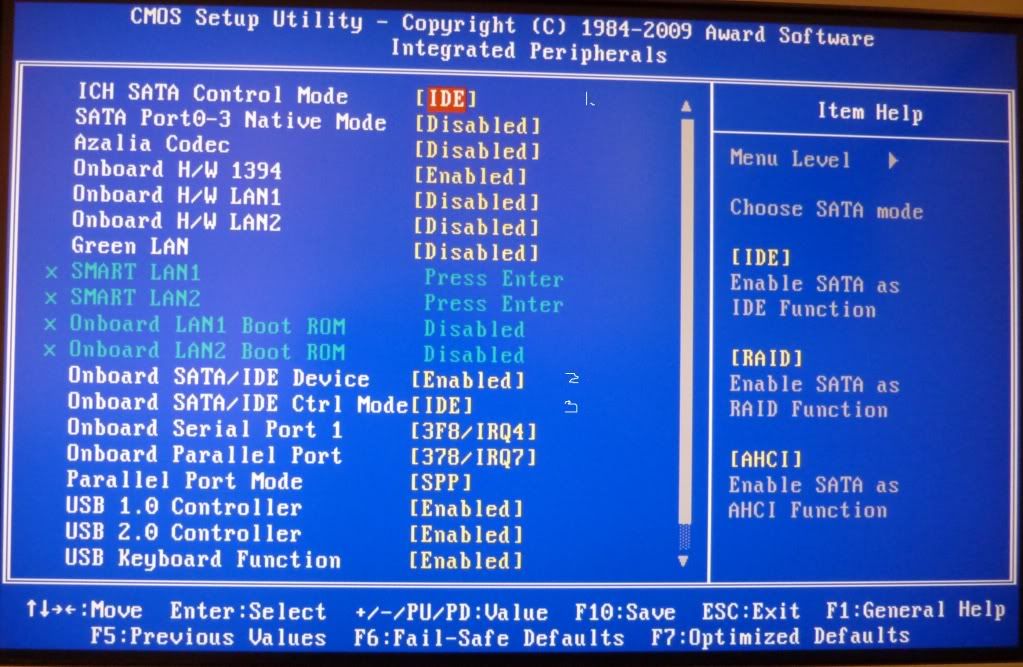 1.
2.
3.
My setup on the yellow intel connectors
1WDC10001FALS
Plextor B320SA
I wanna keep my wd for backup
so i have to go with the samsungs on 00-01 and the WD and DVD drive on same yellow connectors or
I have to go with the WD and DVD on the gsata connects?
thanks
CPU
Motherboard
Graphics
RAM
Q9650 E0@ 4GHZ vid1.20
IP45 UD3P 1.1
EVGA GTX295
G.Skill 4GB + 2GB Corsair Dominator1066
Hard Drive
Optical Drive
OS
Monitor
WD 150gb 10.000
Liteon
Windows7 ultimate
Dell 27
Keyboard
Power
Case
Mouse
Logitech Illuminated Keyboard
Corsair 620
COSMOS
G7
Mouse Pad
Razer
View all
hide details
CPU
Motherboard
Graphics
RAM
Q9650 E0@ 4GHZ vid1.20
IP45 UD3P 1.1
EVGA GTX295
G.Skill 4GB + 2GB Corsair Dominator1066
Hard Drive
Optical Drive
OS
Monitor
WD 150gb 10.000
Liteon
Windows7 ultimate
Dell 27
Keyboard
Power
Case
Mouse
Logitech Illuminated Keyboard
Corsair 620
COSMOS
G7
Mouse Pad
Razer
View all
hide details