Just got a bunch of parts in today. Figured I'd share and post pics here. First time ever water cooling. Read plenty in these forums but I'll probably still be asking questions in this thread.
Here are the first few pics I've got.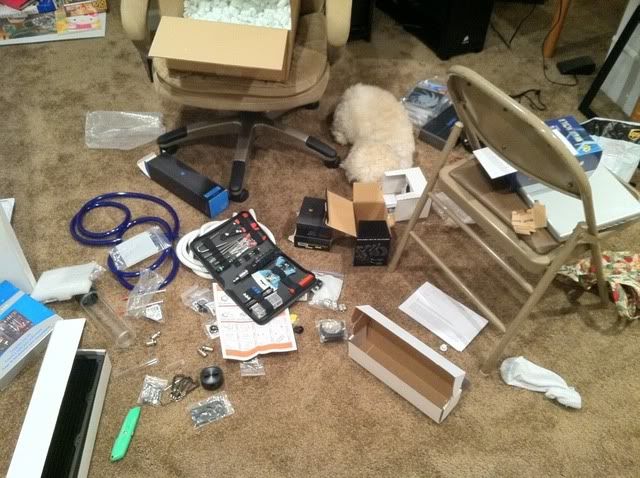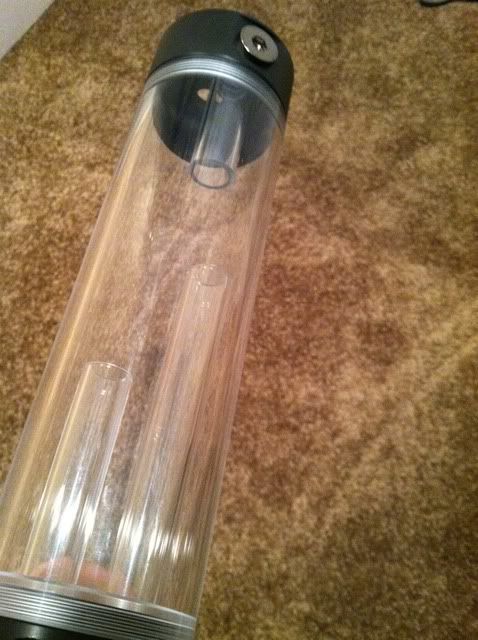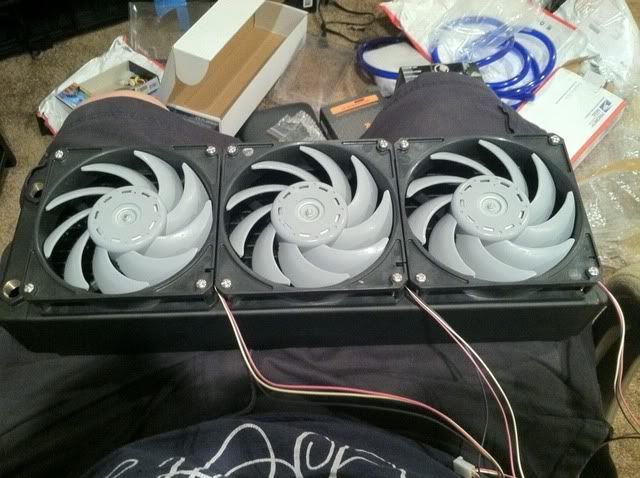 Originally I was gonna have the res here but I didn't account for the rad being in.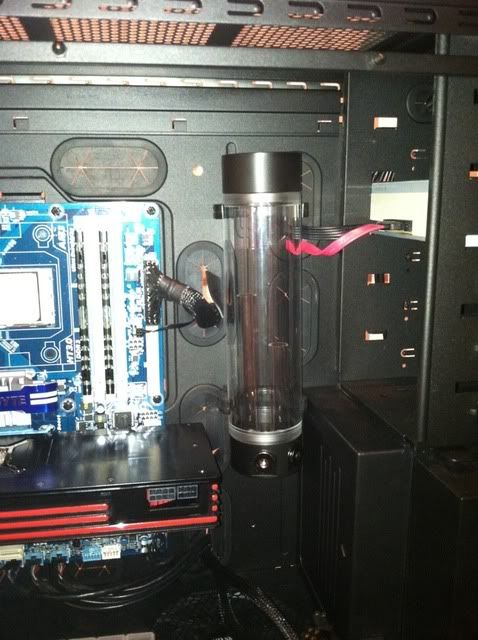 Here's the rad with the res clamps in the same spot. Only one would hold it in place.
And here it is in the new spot. Originally I was going to have the tubing go out of the bottom of the res but now I will have to have it come out of the front.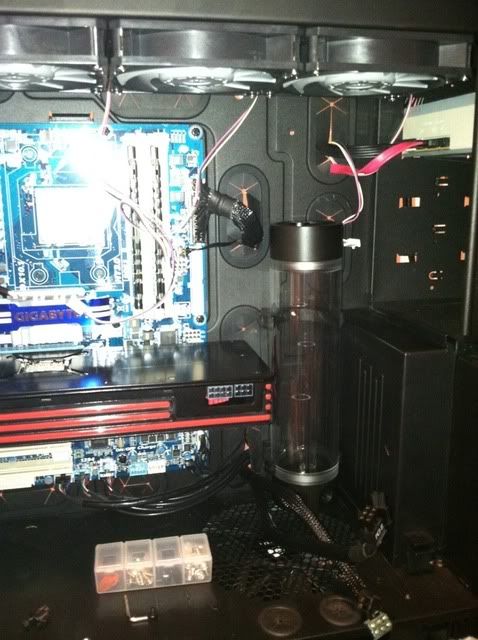 Edited by B-Roll - 5/7/11 at 9:32pm
CPU
Motherboard
Graphics
RAM
1100T BE @ 4.1ghz
ASUS Crosshair V Formula
Gigabyte 6970 reference
8GB Gskill Ripjaws X 1333
Hard Drive
Optical Drive
OS
Monitor
Crucial 128GB SSD | Seagate Barracuda 1TB
Generic
Windows 7 Home Premium
ASUS VE249
Keyboard
Power
Case
Mouse
Razer Lycosa
Corsair AX750
Corsair 800D
Razer Deathadder
View all
hide details
CPU
Motherboard
Graphics
RAM
1100T BE @ 4.1ghz
ASUS Crosshair V Formula
Gigabyte 6970 reference
8GB Gskill Ripjaws X 1333
Hard Drive
Optical Drive
OS
Monitor
Crucial 128GB SSD | Seagate Barracuda 1TB
Generic
Windows 7 Home Premium
ASUS VE249
Keyboard
Power
Case
Mouse
Razer Lycosa
Corsair AX750
Corsair 800D
Razer Deathadder
View all
hide details