Same Specs For Both:
Phenom II x4 965 Be With Stock Cooler
Asus M4N75TD Motherboard
Kingston HyperX 4GB DDR3 1600MHz Memory
Haf 922 Mid Tower Cases
Windows 7 Ultimate 64 Bit
2 Extra Red Led Fans 120 mm For Each
NZXT Sentry II Fan Controller
1 Tb Seagate Hard Drives
Each Computer Has All Them Parts On Each Rig.
Black Power Supply: Ocz 700 Watts
Silver Power Supply: Cooler Master 450 Watts
Red Video Card: Radeon Hd 5770 1 Gb
Silver Video Card: Pny Geforce Gt 220 Hes Gonna UpGrade Real Soon Bought
The Wrong Video Card.
So What Do Yall Think about The Rigs i Built Today Built Both In 5 or 6 Hours Tops i Forgot lol.
RIG ONE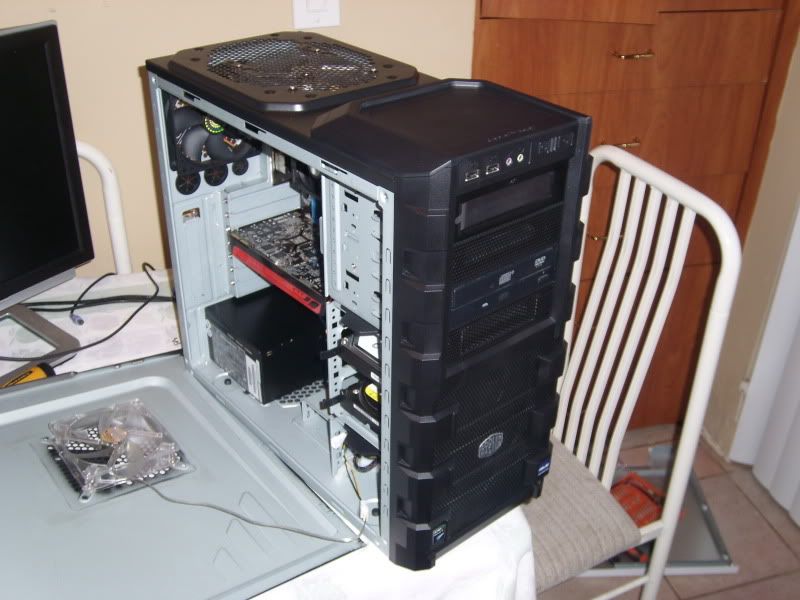 RIG Two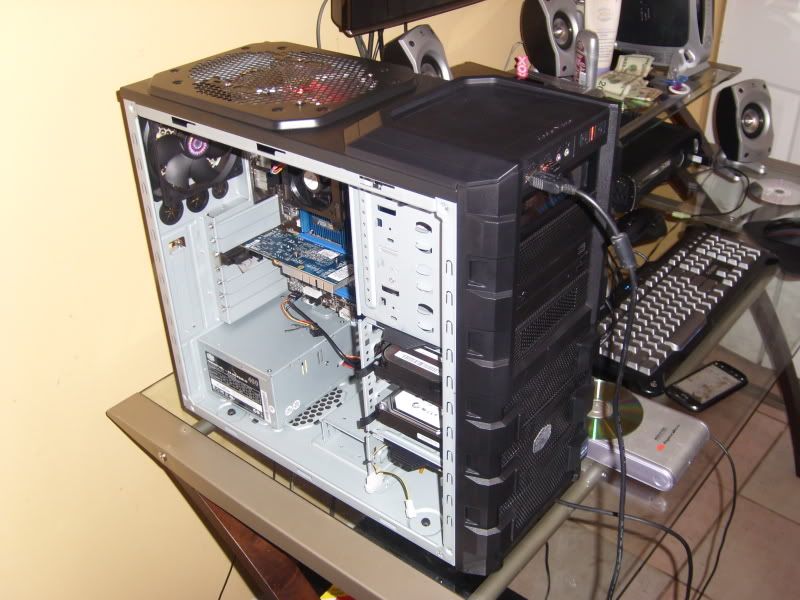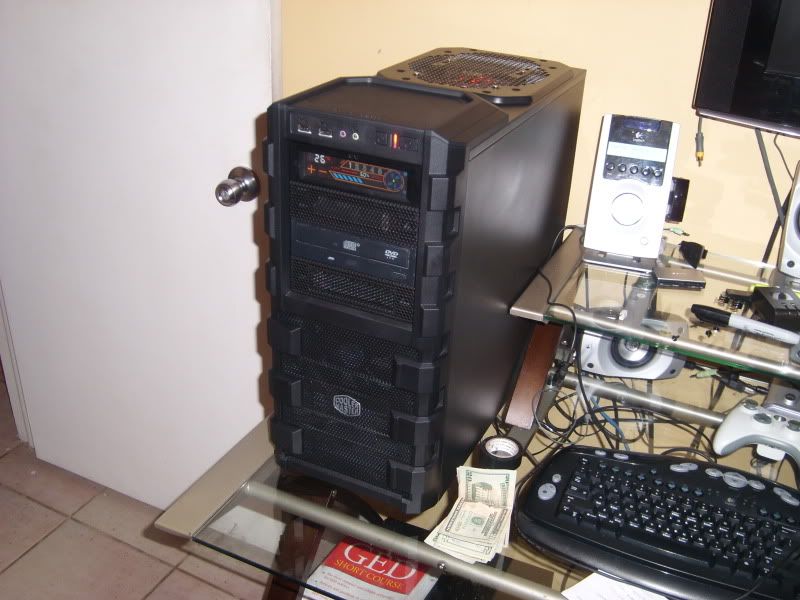 CPU
Motherboard
Graphics
RAM
Intel Core I5 2500K
Asus Sabertooth P67 3.0 Revision New One
AT RADEON HD 6950 2Gb Unlocked Shaderz Only
4Gb DDR3 VIper Extreme II
Hard Drive
OS
Monitor
Keyboard
Western Digital 500 Gb
Windows 7 64bit
ASUS VE278Q 27Inch 1080p LED LCD
Logitech
Power
Case
Mouse
Corsair HX850 Modular
HAF 932 ADVANCE
LOGITECH G700
View all
hide details
CPU
Motherboard
Graphics
RAM
Intel Core I5 2500K
Asus Sabertooth P67 3.0 Revision New One
AT RADEON HD 6950 2Gb Unlocked Shaderz Only
4Gb DDR3 VIper Extreme II
Hard Drive
OS
Monitor
Keyboard
Western Digital 500 Gb
Windows 7 64bit
ASUS VE278Q 27Inch 1080p LED LCD
Logitech
Power
Case
Mouse
Corsair HX850 Modular
HAF 932 ADVANCE
LOGITECH G700
View all
hide details