I tore my loop down to do a revision over the weekend and found something interesting that explains why my loops performance has been going down hill a bit lately.
I opened up my EK Supreme HF full nickle block and found this.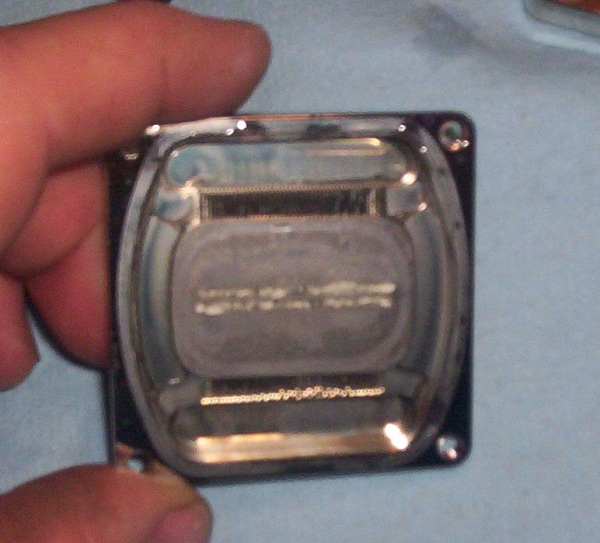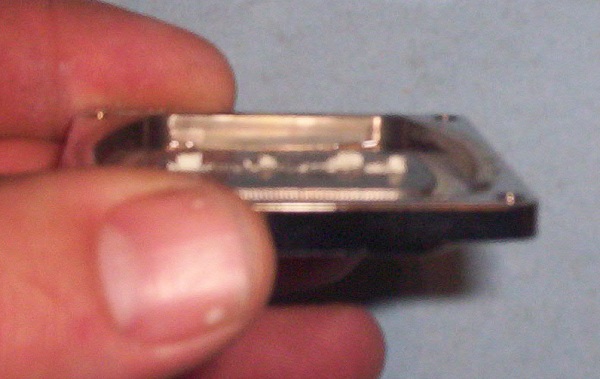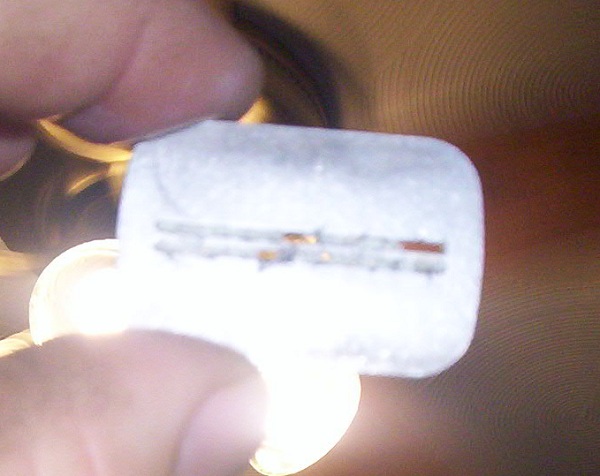 It is a whitish plastic like goo. It was building up in the GPU cooling section of my AquagraFX 470 too.
I think it may be plastisizer that has leached out of my Tygon tubing. The tubing itself has turned yellowish, through the full depth of the walls, and has a gooey residue on the inside walls that looks the same as what is pictured.
I didn't find any residue in the reservoir, or any other part of the system besides the tubing, CPU and GPU water blocks, and the water from the system was clear and free of odors.
Just straight distilled water and a silver kill coil.
My system has been running under 100% CPU and GPU load 24/7 folding for over a month in ambient temperatures of up to 31ºC, and the water temperature gets as high as 39ºC.
I'm guessing the heat is what caused this?
I replaced all of the tubing, mostly with $0.50/ft 1/2idx3/4od clear tubing from Home Depot(shockingly, the tubing is made in the USA), and some leftover Tygon from when I first put the loop together.
The Tygon is much more flexible, but we shall see which one stays clear longer.
CPU
Motherboard
Graphics
RAM
Phenom x4 9650
Cheap MSI board
EVGA GTX580 SC
Junk PC-800 DDR2
Hard Drive
Optical Drive
Cooling
OS
WD Blue
Generic DVD
Cuplex Kryos HF CPU block, Swiftech MCW82 GPU b...
Windows 7 Home Premium
Power
Case
Antec True Power 650W
>10 year old Antec something or other.
View all
hide details
CPU
Motherboard
Graphics
RAM
Phenom x4 9650
Cheap MSI board
EVGA GTX580 SC
Junk PC-800 DDR2
Hard Drive
Optical Drive
Cooling
OS
WD Blue
Generic DVD
Cuplex Kryos HF CPU block, Swiftech MCW82 GPU b...
Windows 7 Home Premium
Power
Case
Antec True Power 650W
>10 year old Antec something or other.
View all
hide details