My setup was working well with a MCR220 + Phobya xtreme200.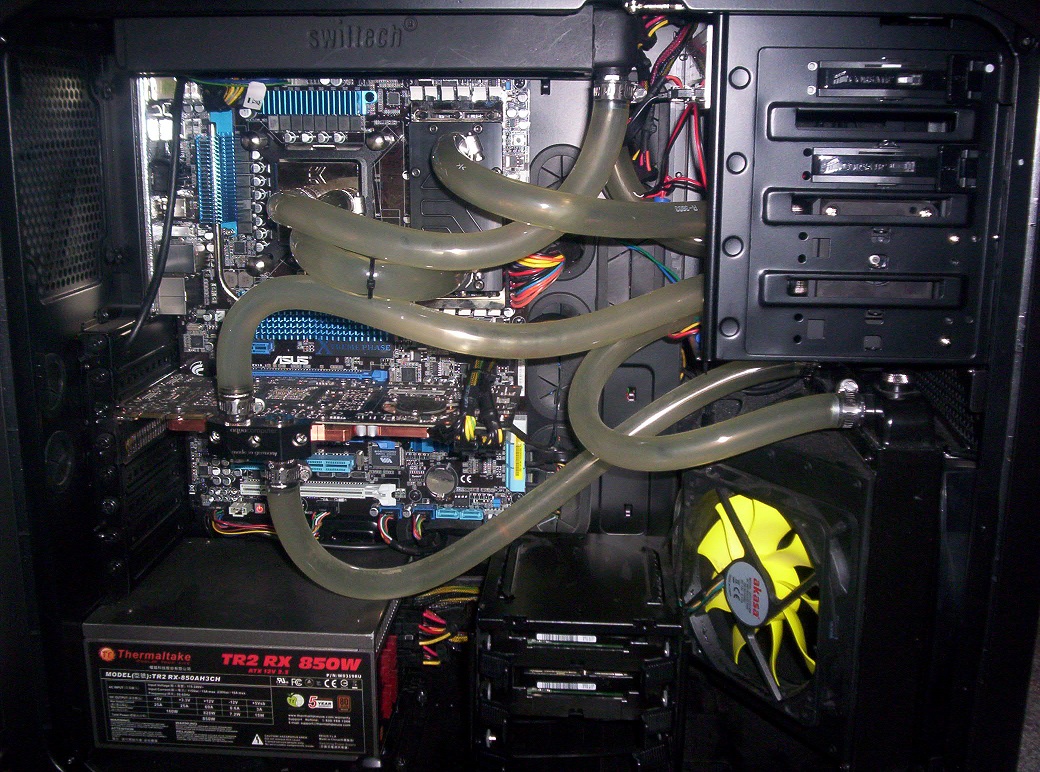 I plan on adding more video cards this summer, and the system folds 24/7, so I needed a bit more radiator.
Picked up one of these big-uns.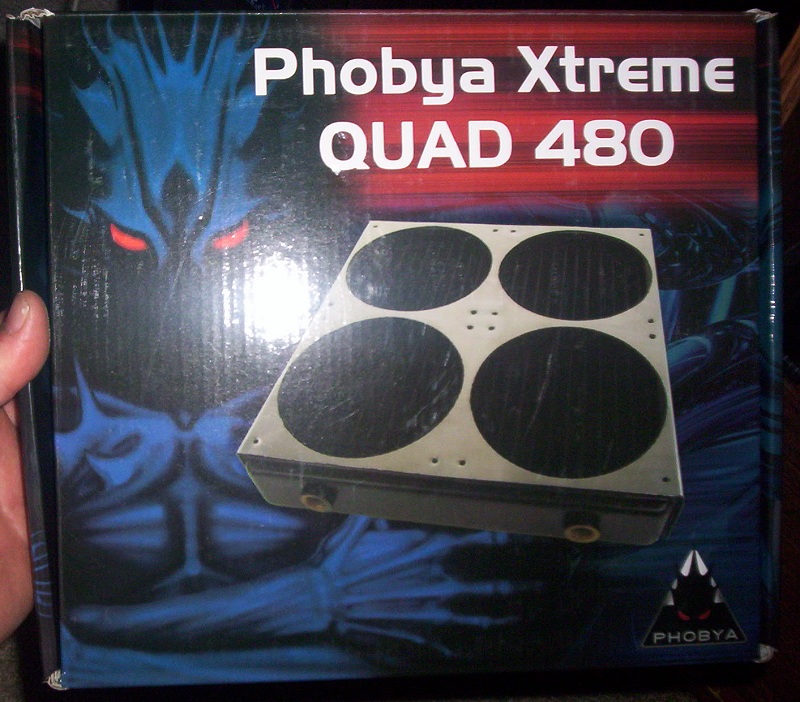 Still a bit of work to do.
I'm not to concerned about how it looks, but I want to be able to lean the door off to the side with everything still running if I need to.
I love the quick disconnects, but they are pricy!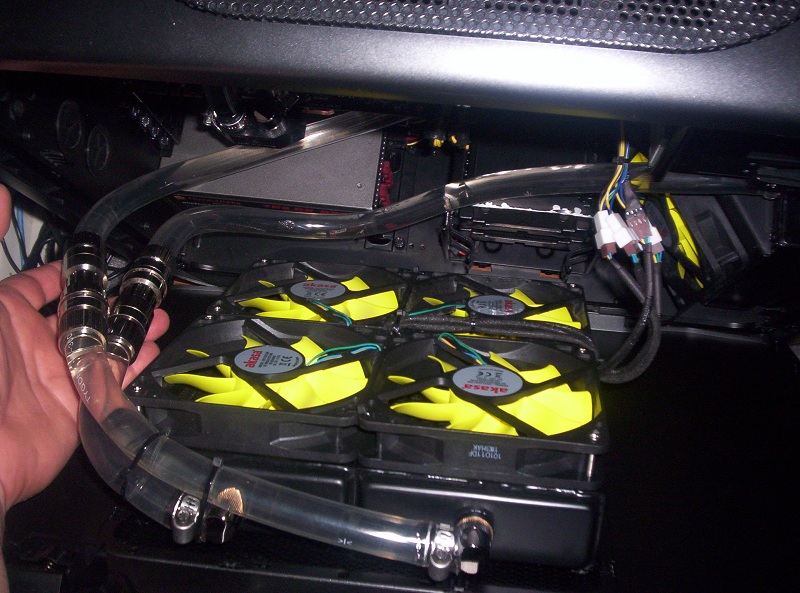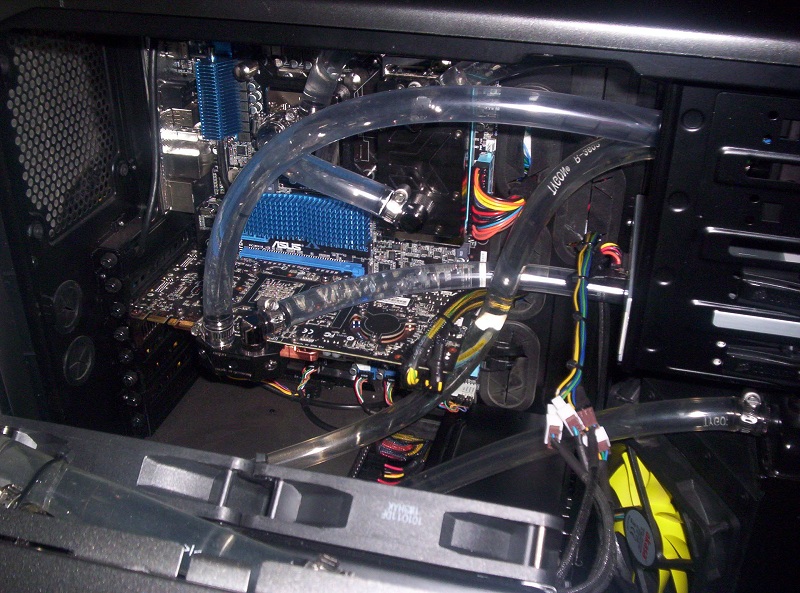 I haven't decided if I want to mount the water temperature display in a blankoff plate in front, or hide it in the top.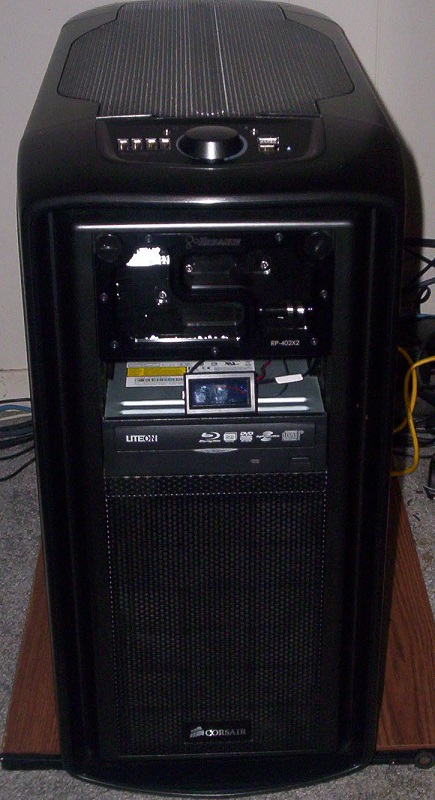 Still need to figure out what I want to do with the huge hole where the MCR220 radiator and fans used to be mounted.
It isn't visible with the mesh top panel off, but I'd like to be able to store a couple of USB cables or something in there.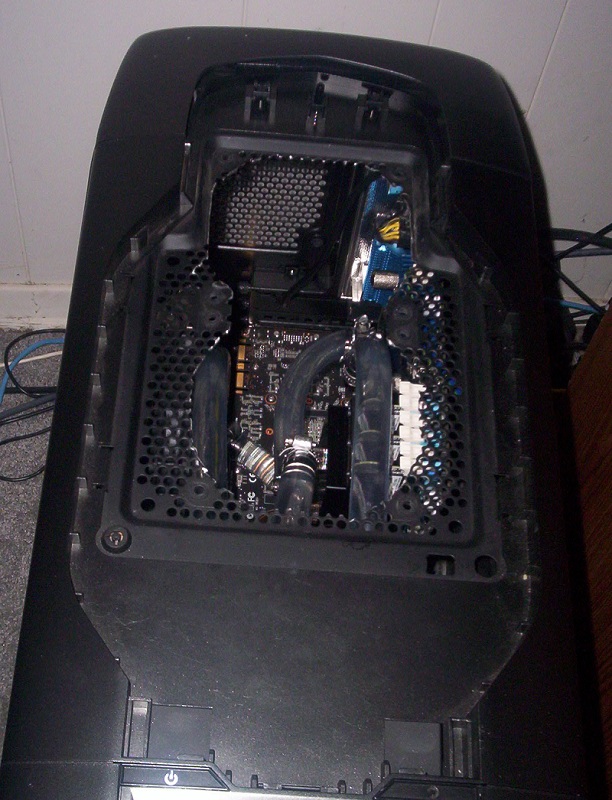 Edited by Caleal - 5/9/11 at 9:27pm
CPU
Motherboard
Graphics
RAM
Phenom x4 9650
Cheap MSI board
EVGA GTX580 SC
Junk PC-800 DDR2
Hard Drive
Optical Drive
Cooling
OS
WD Blue
Generic DVD
Cuplex Kryos HF CPU block, Swiftech MCW82 GPU b...
Windows 7 Home Premium
Power
Case
Antec True Power 650W
>10 year old Antec something or other.
View all
hide details
CPU
Motherboard
Graphics
RAM
Phenom x4 9650
Cheap MSI board
EVGA GTX580 SC
Junk PC-800 DDR2
Hard Drive
Optical Drive
Cooling
OS
WD Blue
Generic DVD
Cuplex Kryos HF CPU block, Swiftech MCW82 GPU b...
Windows 7 Home Premium
Power
Case
Antec True Power 650W
>10 year old Antec something or other.
View all
hide details