took 20 mins and this is what i got!
*amd logo
*smo logo (my clan)
http://smoclan.com/
*painted fans
*painted alien face plates
*military colors used
*american flag blows in twin top fan air
put the fans outside to give it an industrial look. 2x 80mm antec 3-speed fans. top push air out bottom pull air in. im happy with the outcome. plan to do much much more. more lights, water cooling with green cooling fluid, florescent lamps ect. again, this was done out of boredom. took 20 mins. i would like to do a full spread all over the case but im unsure what to do.
any more ideas are welcomed!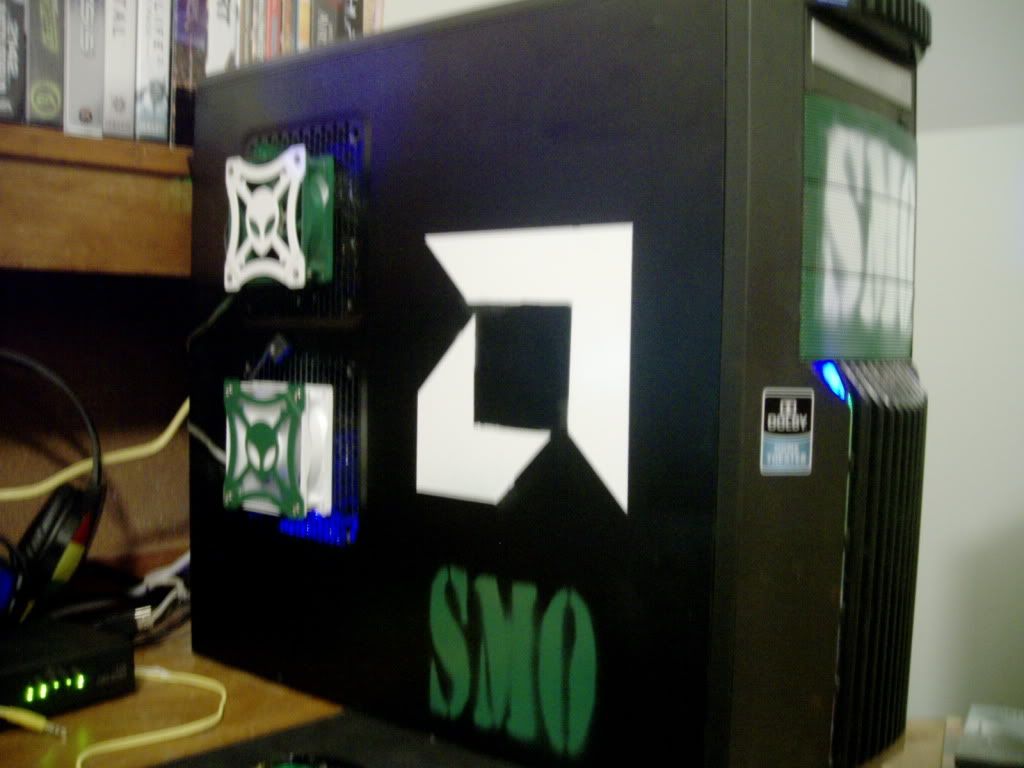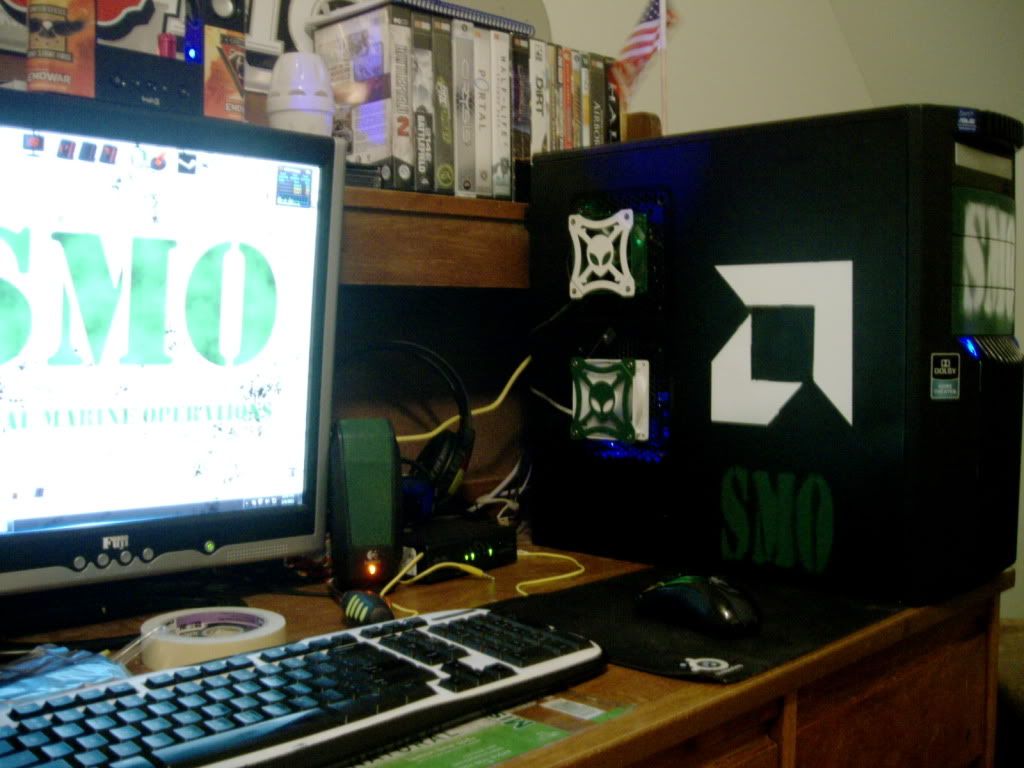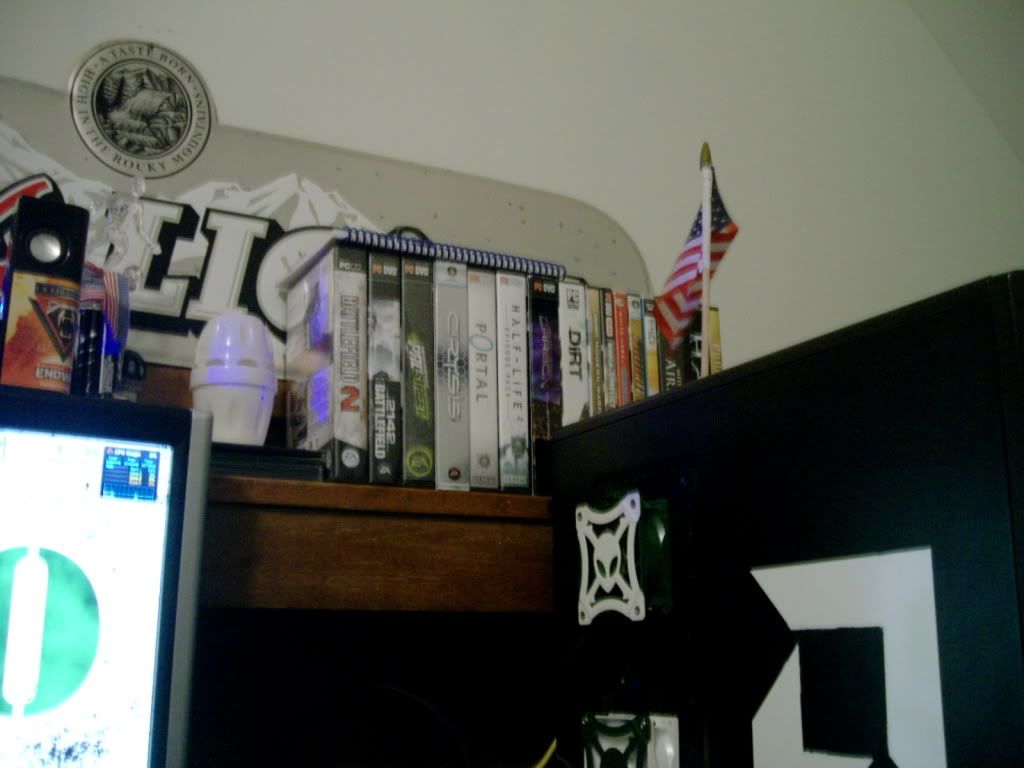 Edited by xFALL3Nx - 5/10/11 at 3:19am