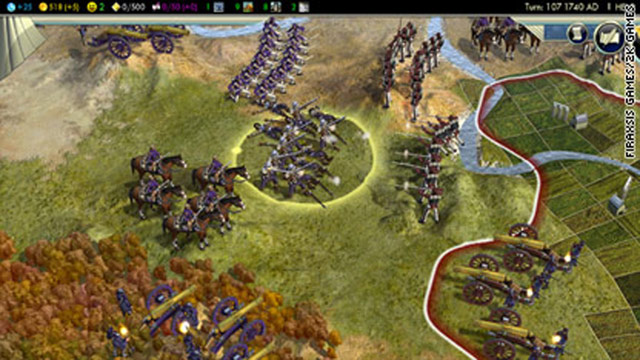 Quote:
"Civilization" is one of the most popular computer strategy games of all time, and has spawned several versions and updates over the past 20 years. The game allows players to build and develop their own cities, countries and civilizations across the expanse of time.
It has sold millions of copies and drawn in fans from around the world who are involved, vocal and loyal. From its beginning in 1991 to its most recent edition, last year's "Civilization V," Meier said it has been a strong, connected community that has kept the game strong.
Players have continued to respond to the game in spite of how far technology has come, in spite of how the world has changed, in spite of how the demographics of game players have changed," Meier said. "Each game starts out in a brand new world (and is) probably going to go off in a different direction than your last game. You've never really exhausted the possibilities of the game.
Hooray for mainstream media recognizing the granddaddy of computer strategy games.
Source