I got too excited and forgot to take pics of the entire process... however I will go back and take some picks once I have more time of me re-building it. Its just too great right now... However, I couldnt wait and post a teaser pic and give away my parts list.
I did switch from AMD, couldnt wait for bulldozer any longer, and so far quite happy.
PS: Thanks OCN for helping with parts selection and the over all knowledge I got from reading some of the posts... not all of them.
Parts:
Case: Corsair Graphite 600T
PSU: Corsair HX750 Modular
CPU: Intel 2500k Sandy Bridge
Cooler:Corsair H70
HDD: WD Caviar Black 1TB
SSD: Will be coming very soon, looking at a C300 or Vertex 2
RAM: Kingston HyperX Genesis 2x4gb 1600 CL9 (will be running at CL7 1333)
MoBo: Asus P8P67 Deluxe (Just a beautiful board. I looked at it for 10 mins straight... then showed to others)
GPU: XFX 5770 CFX (Going to paint the red part of cooler blue to match color scheme)
The PSU was a gift from my GF for christmas/birthday and the 5770's are tranfering from my old build since they are still decent cards for my dual screen setup. The RAM actually turned out to be a great money saver. I had a 5750 before that I bought a long time ago from an over priced local shop and I had to RMA it before completing my build. So, they couldnt replace it but gave me store credit, so I asked them to order it in for me. It saved me money and the hasle of trying to sell a 5750 for $120+. Worked out well...
The total, after 50 dollars worth of Mail In Rebates, after tax, came out to be around 1150.
The total I paid to upgrade to this was around 820 (not including money I recieved from christmas/birthday towards my build). That includes buying a 20 dollar card to make my old PC a HTPC.
Anyways, Thnx again OCN. Here are some teasers...
The parts all together... well most of em
The super sexy RAM heatsinks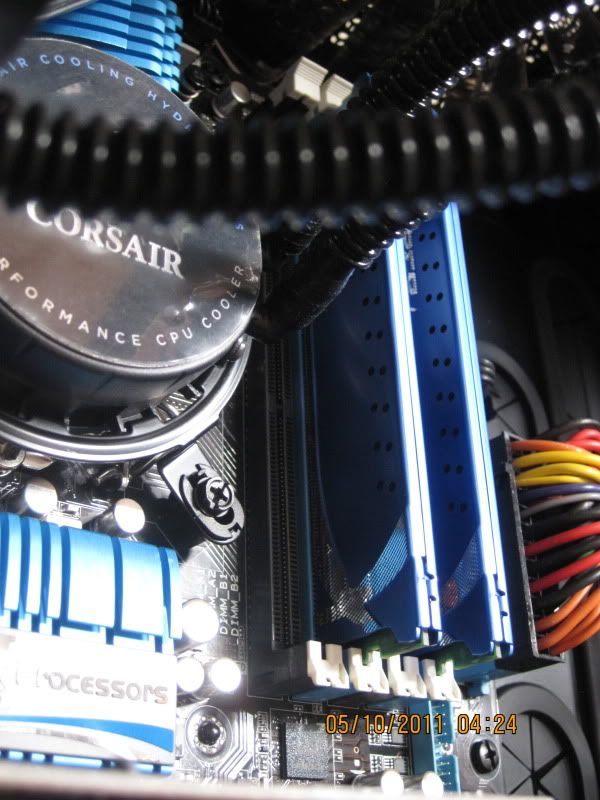 PSU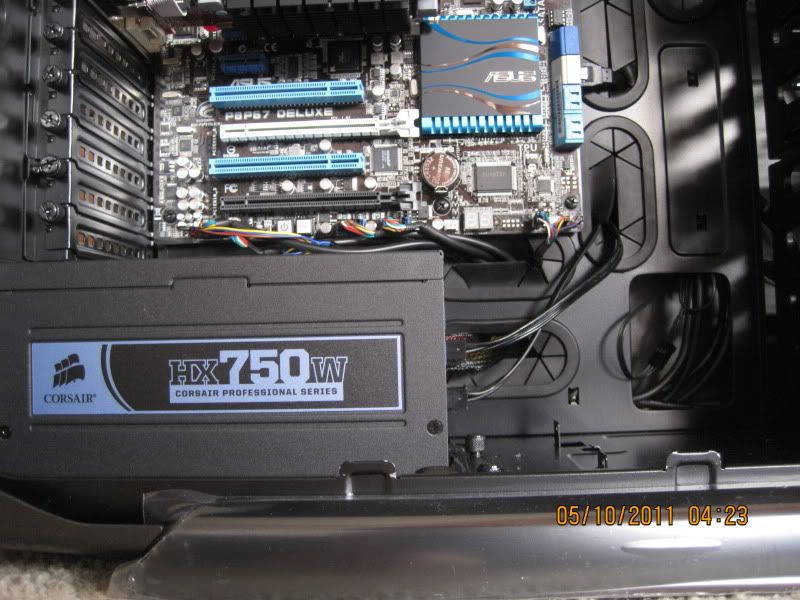 CPU cooler + others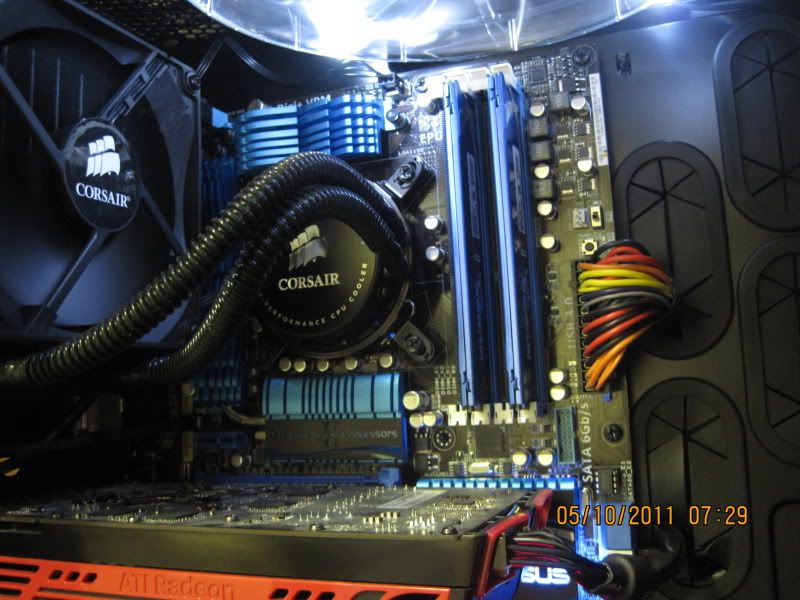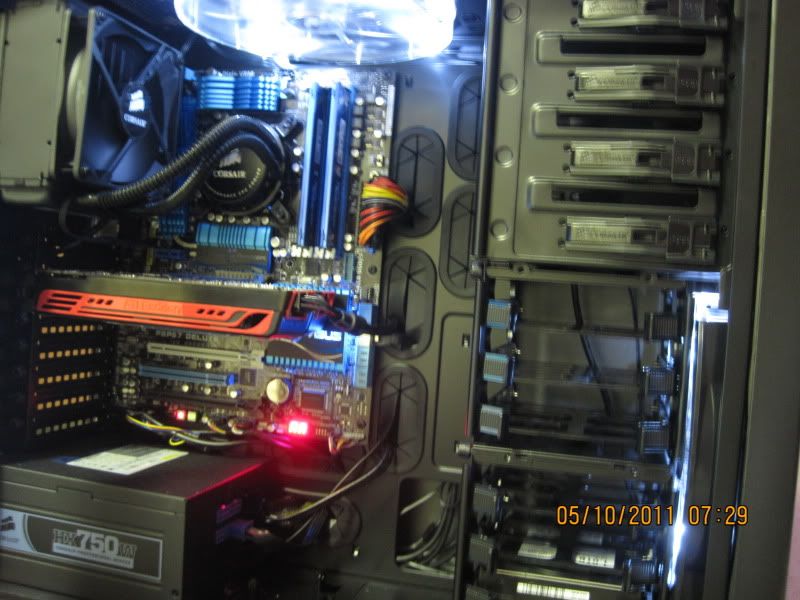 Open Case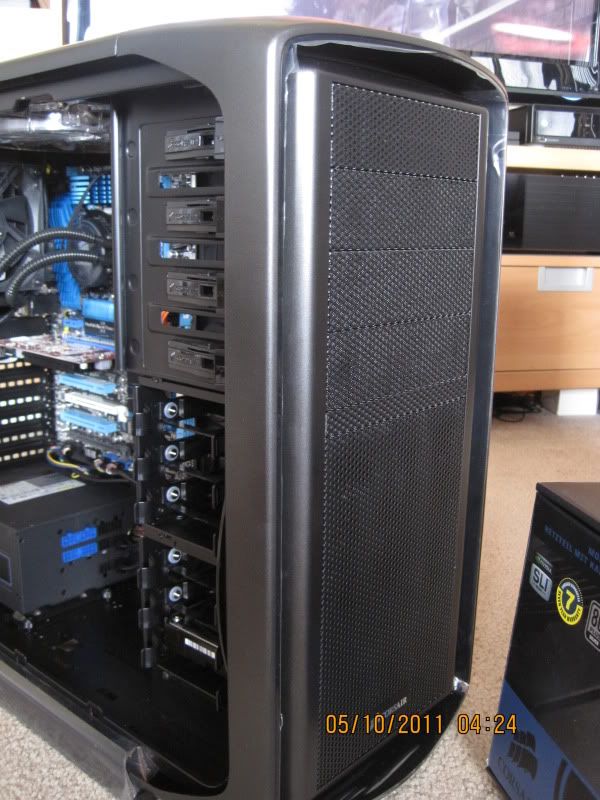 Here I need some votes... window or no window?
Window:
No Windows: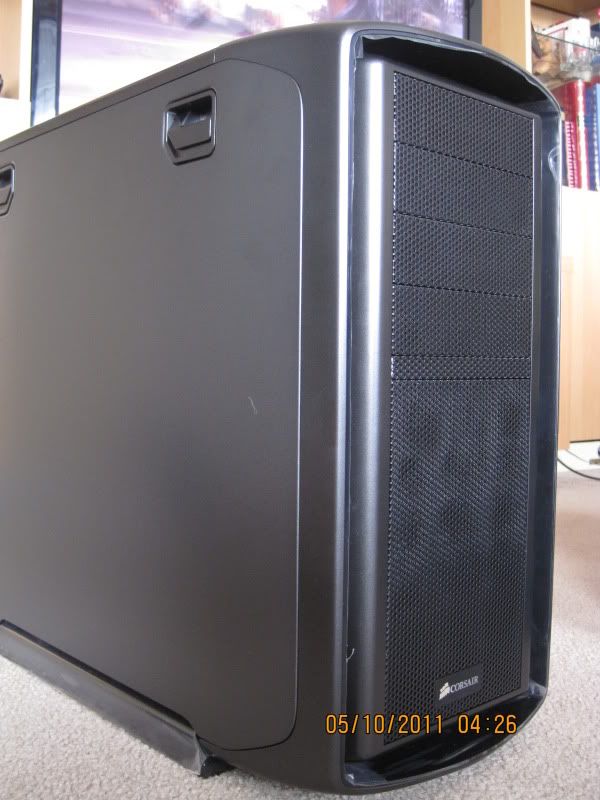 And I decided to pimp out a Hyper TX3...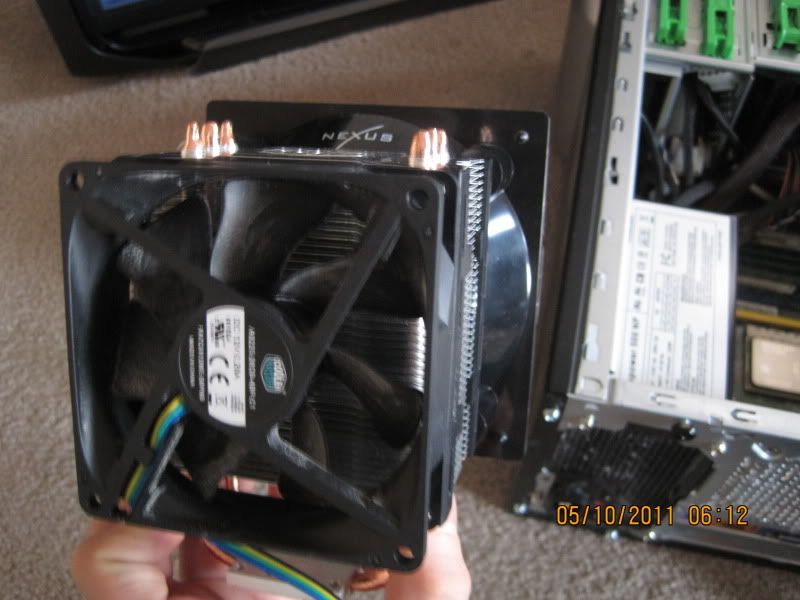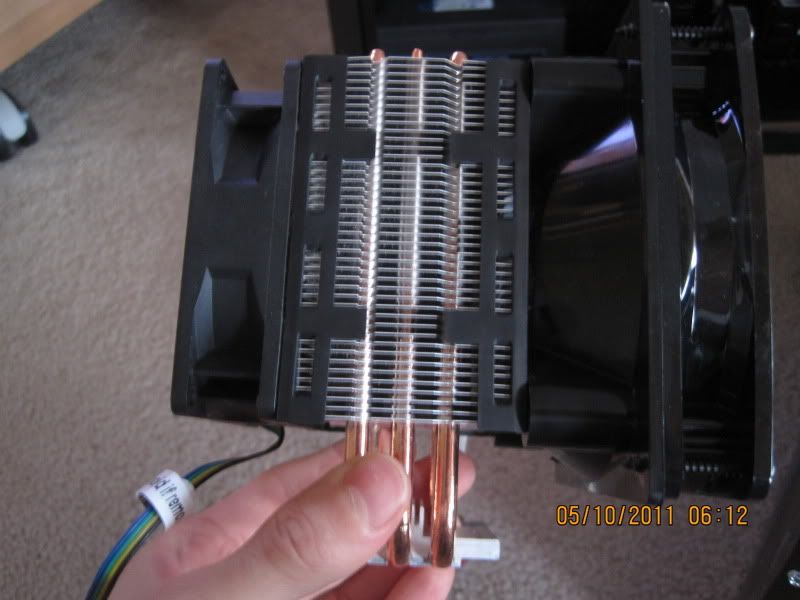 Thnx guys for the contribution!! Hope you enjoy the pics... I loved building it.
Best part of build day: walking into futureshop and seeing the inferior rig that costs much, much more. Not to mention the 5770 for 200 dollars.
Edited by MacNcheese - 5/10/11 at 9:47pm