I want to lower
my GPU
fan speed. In Afterburner the lowest it lets me is 40%. I called MSI tech support for help -> they said the guy who might know something is on vacation
I've unplugged the fan and the card still powers on fine. So what I like to do, if I can't change anything with Afterburner, is plug the fan into a fan header - but I'm unfamiliar with the wiring of GPUs
What type connection is this?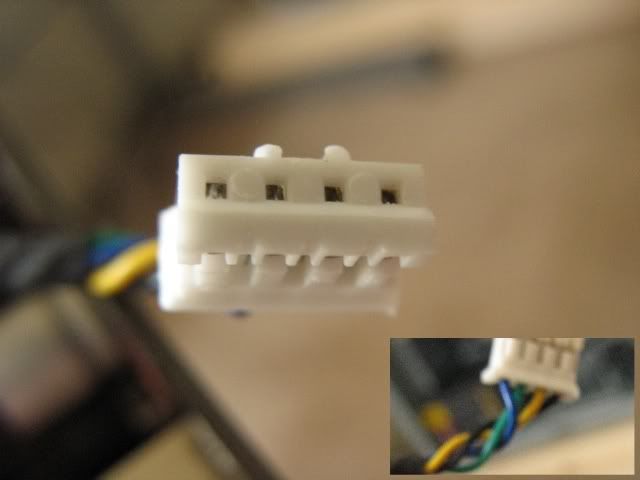 I believe the Fan uses Pwm - so is there a 4 pin to 3 pin converter?
Or how to plug in a pwm fan to the Chassis Fan header?
Any ideas on the amps on this fan?
Any help on how to make this work is appreciated.
Thanks,
Jyk
CPU
Motherboard
Graphics
RAM
Phenom II 555 BE 3.8ghz
ASRock 870 Extreme 3
MSI N450GTS-M2D1GD5/OC
G Skill 4 GB DDR3-1333
Hard Drive
Monitor
Power
Case
Seagate 500 GB, 7200
Compaq WF1907 [19" LCD]
antec neo eco 520c
Cooler Master HAF 912
View all
hide details
CPU
Motherboard
Graphics
RAM
Phenom II 555 BE 3.8ghz
ASRock 870 Extreme 3
MSI N450GTS-M2D1GD5/OC
G Skill 4 GB DDR3-1333
Hard Drive
Monitor
Power
Case
Seagate 500 GB, 7200
Compaq WF1907 [19" LCD]
antec neo eco 520c
Cooler Master HAF 912
View all
hide details