I really let my room go during this last school semester as I was taking 18 credit hours of classes. Now that the year is over, it's time for an update. I have right now two shelves, a desk, two things that complement the desk, and another desk. Things aren't well arranged, so I'm going to take out one desk and its complementary furniture pieces, probably take out a shelf, and then I'll get a smaller desk and some form of a work table.
I used
Bassett Furniture's website
to set up this generally accurate picture of my room. Then, I used Paint to label it.
Sp1
and
Sp2
are left and right floor standing speakers. They don't have a radio right now.
D.1
and
D.2
are complementary furniture pieces for
Desk 1
. However,
Desk 1, D.1,
and
D.2
take up way too much room but store far too little.
Desk 2
holds stuff well, but it's not a good work desk. I'm considering making it my primary desk and getting another one for a "work table."
The
Chest
is all right, but it's not space efficient. I want to keep it because it can be sat on.
Shelf 2
will probably go to clear up some room, and I'll consolidate its stuff on the much shorter
Shelf 1
.
Day 1
I used eBay to piece together two 4-port KVMs (keyboard video & mouse switches that allow one KVM set to switch between however many computers are plugged in), and I'm going to use a 19" TV as both a TV and a monitor along with some free keyboard & mouse I got from a neighbor.
The two KVMs and 9 cable sets (8 + 1 spare) cost me about $35 shipped! That's barely more than the price of one 2-port KVM! I'll look through my eBay history and let you know where I bought these, but first I want to make sure they work.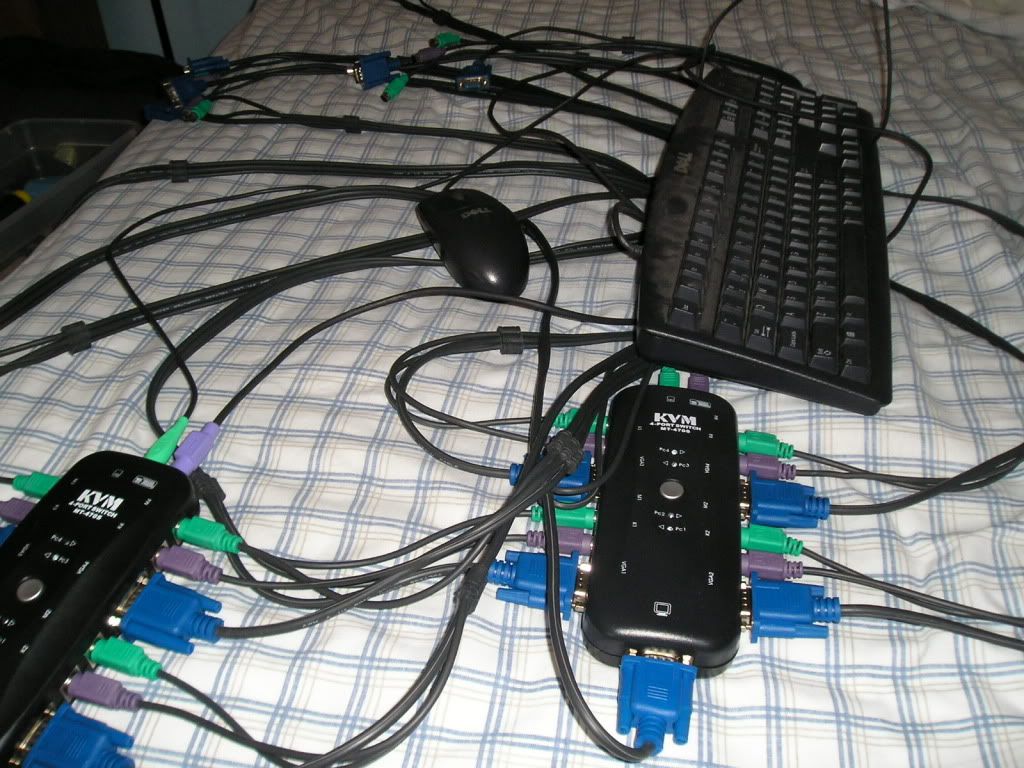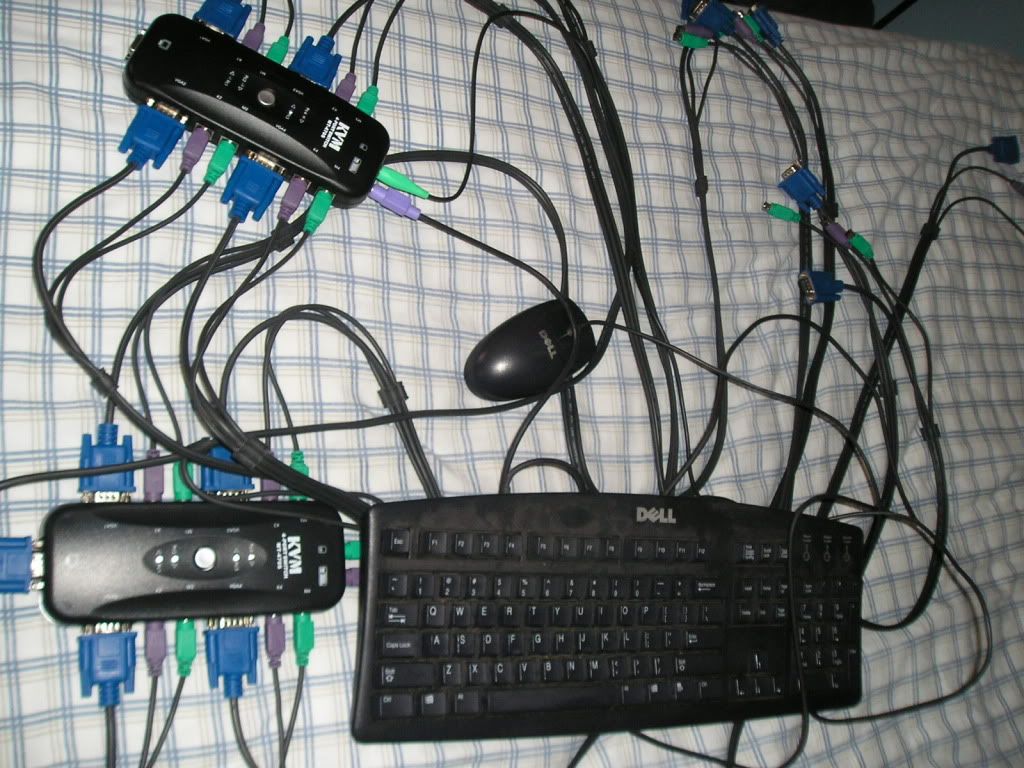 More stuff soon!