So started to hack my CM ATCS 840 today and managed to get the hrad drive cage and floor of the drive bays out.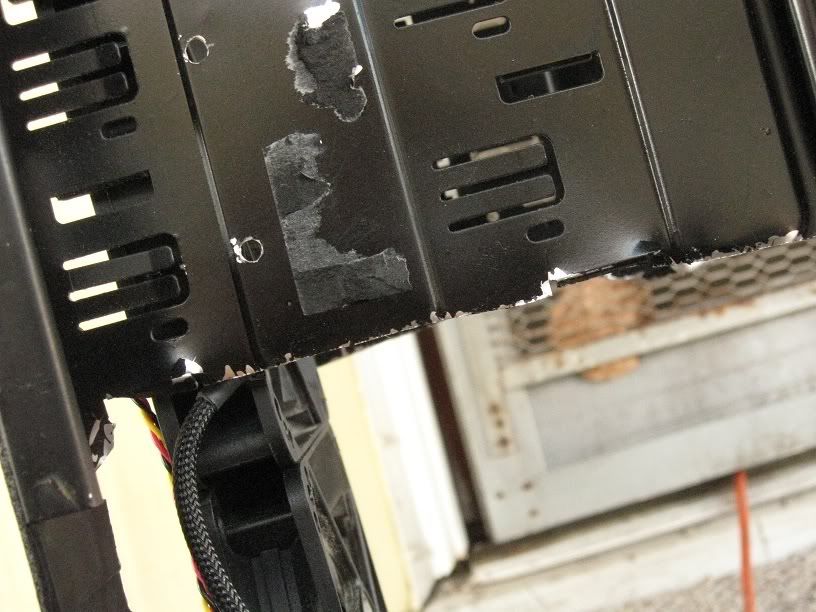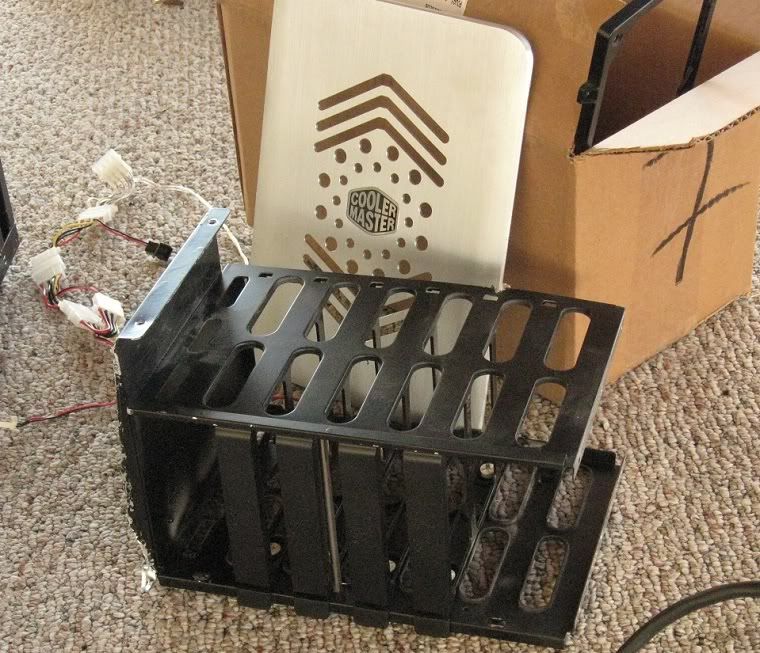 What I was looking for feedback on is whether anyone thinks 4 fans is too much and gather ideas on what I can do to reinforce the now flimsy front end.
Its an air cooled case, but a lot of this latest modding is aimed towards wc if I should chose to do so(think 360 rad in front 240 up top
) at a later time. I already did one airflow improvement to the front lower panel as you can see in the second pic and I also made a 2x80mm fan plate for up top where the alternate PSU mounting location was.
Now let the gripes about my sloppy hacking commence!
CPU
Motherboard
Graphics
RAM
1090T BE
ASUS Crosshair V Formula
PowerColor 6950
2x2GB G.Skill Sniper 1866 CL9
Hard Drive
OS
Monitor
Keyboard
Crucial M4 128GB
Windows 7 64-bit Ultimate
Hanns G 28" ws + Samsung 20" ws
Gigabyte GK-6800
Power
Case
Mouse
Mouse Pad
Corsair TX750W
NZXT Phantom (white w/red trim)
Logitech G5
n/a =P
View all
hide details
CPU
Motherboard
Graphics
RAM
1090T BE
ASUS Crosshair V Formula
PowerColor 6950
2x2GB G.Skill Sniper 1866 CL9
Hard Drive
OS
Monitor
Keyboard
Crucial M4 128GB
Windows 7 64-bit Ultimate
Hanns G 28" ws + Samsung 20" ws
Gigabyte GK-6800
Power
Case
Mouse
Mouse Pad
Corsair TX750W
NZXT Phantom (white w/red trim)
Logitech G5
n/a =P
View all
hide details