Hey guys hows it going? Im sorta new to the whole overclocking thing. I went to my bios and turned "PERFORMANCE APPLICATION SUPPORT" "ON" so I would be able to OC the Q6700. I read on multiple forums about people OC'ing their Q6700, for some reason in my bios it says "LOCKED" near the clock speed.
Could someone shed some light on this? It seems the Q6700 CAN be OC'ed but for some reason its locked.
Any help would be greatly appreciated!
I would also like to add the clock speed is indeed an ADJUSTABLE setting, but it wont even let me select that "entry". Its highlighted in a different color meaning it can be edited, but it seems to block it because its locked.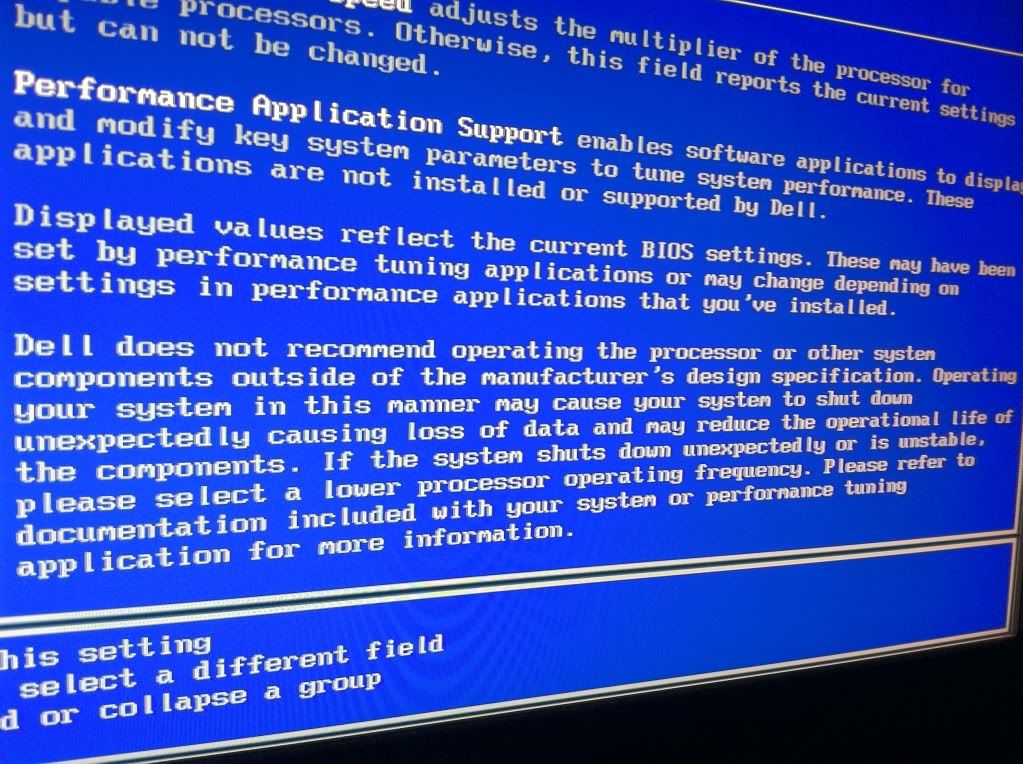 Check it out, it really seems like that IS indeed the setting that enables overclocking of the CPU. If you cant read that let me know, I dont mind typing it up.