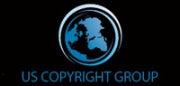 Quote:
People who downloaded "The Expendables" via BitTorrent file sharing better keep an eye on their mailbox this week, because they could be one of the more than 23,000 people targeted in an infringement lawsuit filed by the copyright bounty hunters at the
U.S. Copyright Group
.
On March 17, a federal judge in the District of Columbia gave the USCG permission to demand from Internet Service Providers the name, current and permanent addresses, telephone numbers, e-mail, and device Media Access Control (MAC) addresses of those accused of copy infringement. Subpoenas are expected to go out this week, according to
Wired
.
Source
Uh oh.