So...suppose I wanted to put something like this in front of my computer's intake fans: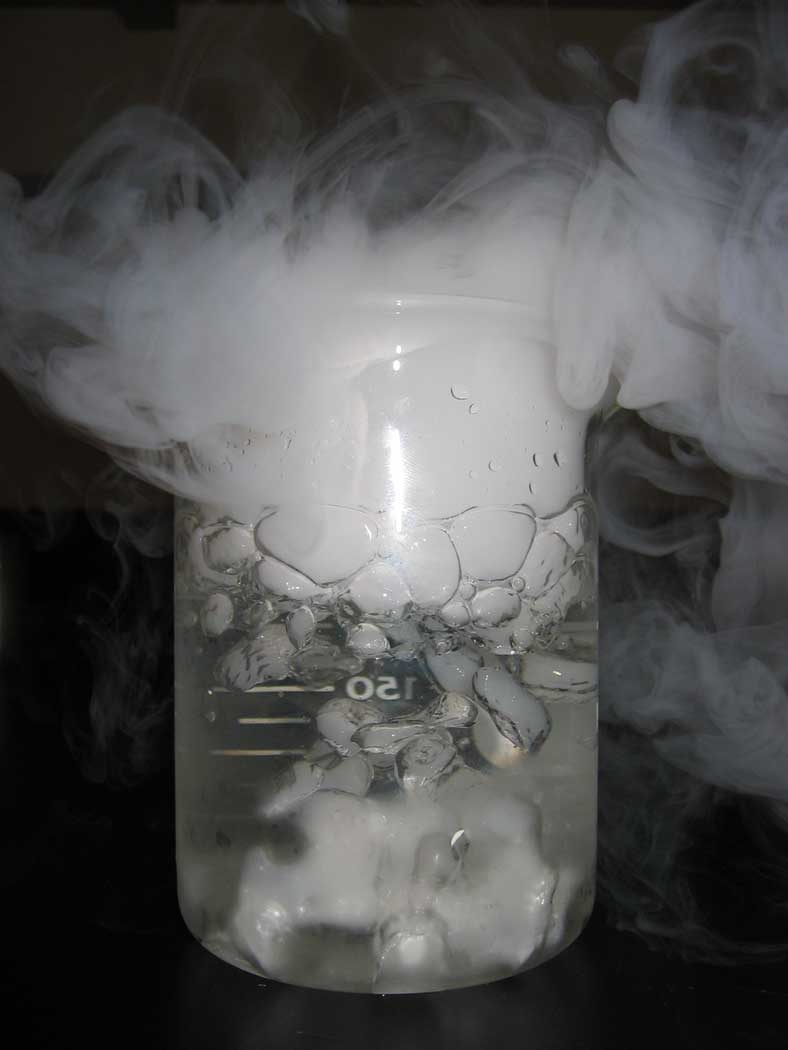 I'm curious and am thinking about trying it, but I want to make sure the process is safe first. I know that directly applying dry ice to computer components is a horrible, horrible idea, without some sort of insulation around the motherboard and such. But, I'm not sure exactly how cold the fumes from dry ice + water are, but something tells me they're not nearly as cold as dry ice itself, and thus may not harm the computer's components.
Can anyone shed some light on this? Any ideas about whether or not this is a horrible idea? I just want to make sure I don't harm anything in doing a fun experiment.
If I find out that the process is safe, I'll probably end up trying this next week or so.