So guys/gals my friend who got me my job has asked me to slap together build.
Budget
: 1,000 but I know I can build what he wants/needs for less.
uses
: basic gaming, general use no need to overclock till system needs upgrade.
wants
: dx11, evga gpu (step up program) and red red and black them.
I will more then likely have him hold off till BD but if he does not want to wait I need something put together now, here's what I have so far.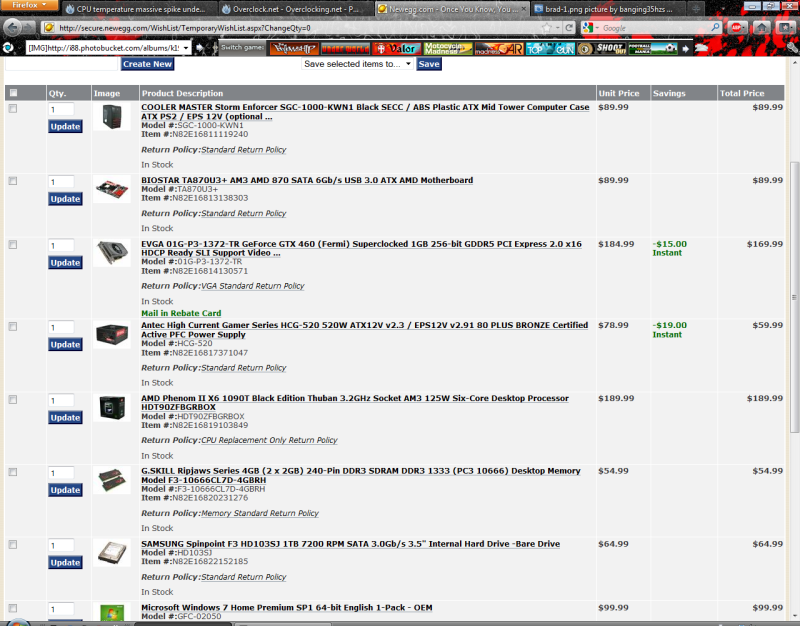 Ram concerns
: I know PHII's love tighter timings and the ram is 7-7-7-21 @ 1333 stock and I figured that would be enough for stock clocks on cpu.
Mobo concerns
: not so sure on the biostar.
Gpu/psu concerns
: not sure if the 520W psu would handle a single GTX 480 if he elects to take advantage of the step up program.
Cost as is
: $819.92
$789.92 after MIB w/o shipping
Suggestions are very welcome.
Edited by banging34hzs - 5/13/11 at 12:42am