From what I've been able to gather the work on the 4th entry in the Thief series has recently been started by Eidos Montreal. Thief 1 and 2 were classics from back in the pre XP era and Thief: Deadly Shadows (not actually named 3 but it is) was release on steam back in 2007.
Is anyone else as pumped about Thief 4 as I am? In my opinion it is one of the best stealth games ever made and it forces you to use stealth by making you weak to the point where a single guard could kill you in a fight.
Anyway wanted to try to get a thread started to discuss this game. Also wanted to see if there were any other Thief fans out there. What are peoples expectations and hopes for this release?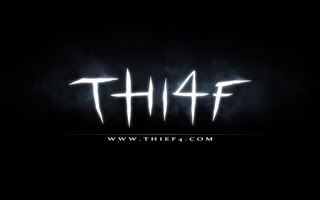 The first anything we've seen of Thief 4
Possible screenshot of Thief 4 in production?
http://thief4.com/
This is really all we have to go on so far, there is one screenshot floating around that may be Thief but nothing is confirmed.
Edited by Scrappy - 5/14/11 at 6:26pm