So i need to run 3x 5870s in my NZXT Phantom and it seems that's not possible with the ASRock Extreme 4 being in this case. The ASRock Extreme 4 supports 3 ways CF but the PCIe layout makes it difficult to do that in this Phantom. If you look at this photo, the bottom PCIe is too close and it would hit the PSU and my Phantom doesn't even have the last back space for that last PCIe 2 slots GPU.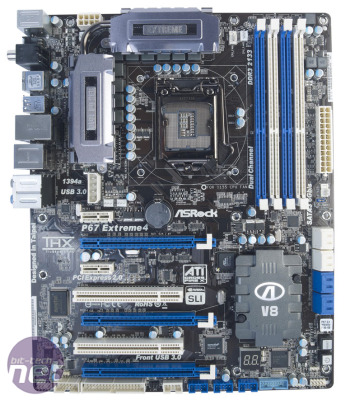 Is there a case that would support 3 way CF using the ASRock Extreme 4 layout? I'm looking at this new
Corsair 600T
and wondering if that would do the job?
Inside the Phantom:
---Note: This pic is my Phantom with 2 GPUS, as you can see there's no space to run another GPU in that last slot PCIe---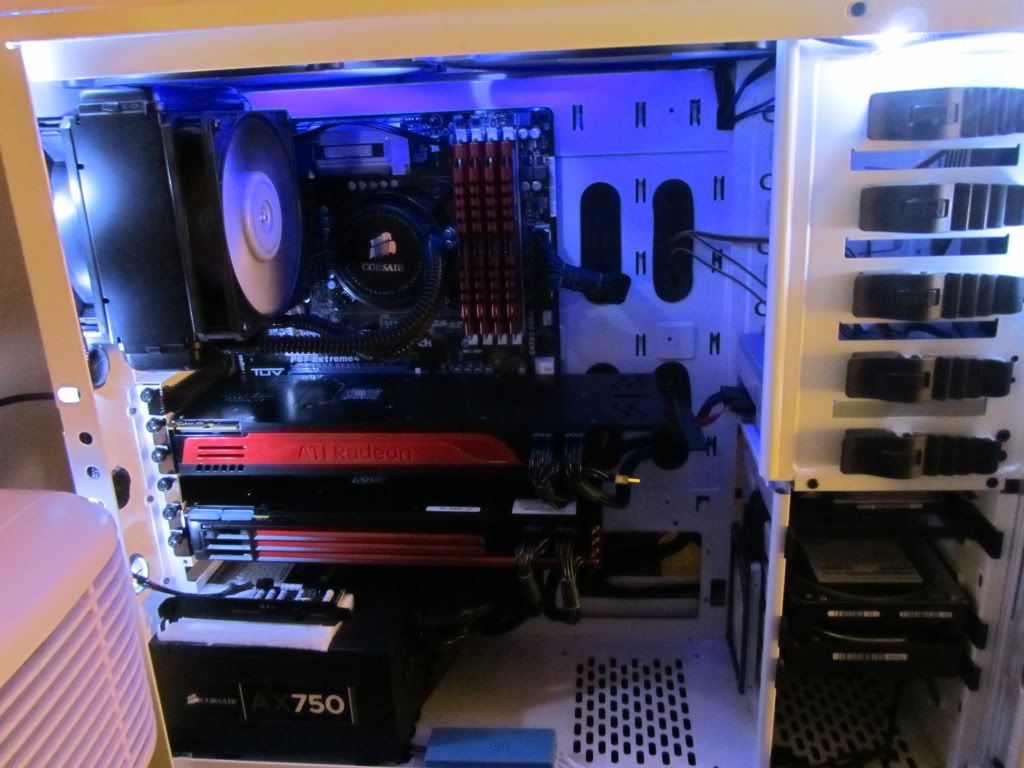 Edited by Ocnewb - 5/15/11 at 10:38pm
CPU
Motherboard
Graphics
RAM
|A8-3870k 3.5Ghz|
|Gigabyte GA-A75-UD4H|
|Onboard 6550D -_-|
|Samsung 30nm Low Profile 2133 Cas9|
Hard Drive
Optical Drive
Cooling
OS
|Corsair Force GT 90GB|WD 820GB|
|SamSung BluRay|
|Stock Heatsink -_-|
|Win 7 Ultimate x64|
Monitor
Keyboard
Power
Case
|Samsung S27A950 120Hz 3D|
|Microsoft SideWinder X4|
|CorSaiR HX650|
|Open TechBench|White LeDs|PurPle UV|
Mouse
Mouse Pad
Audio
|Microsoft SideWinder X8|
|SteelSeries Diablo III|
|OnBoard|
View all
hide details
CPU
Motherboard
Graphics
RAM
|A8-3870k 3.5Ghz|
|Gigabyte GA-A75-UD4H|
|Onboard 6550D -_-|
|Samsung 30nm Low Profile 2133 Cas9|
Hard Drive
Optical Drive
Cooling
OS
|Corsair Force GT 90GB|WD 820GB|
|SamSung BluRay|
|Stock Heatsink -_-|
|Win 7 Ultimate x64|
Monitor
Keyboard
Power
Case
|Samsung S27A950 120Hz 3D|
|Microsoft SideWinder X4|
|CorSaiR HX650|
|Open TechBench|White LeDs|PurPle UV|
Mouse
Mouse Pad
Audio
|Microsoft SideWinder X8|
|SteelSeries Diablo III|
|OnBoard|
View all
hide details