I just ordered a Biostar TP67XE and a 2500k so I am looking to get rid of my cpu/mobo/block. I'd like to sell all 3 together to make things easier but what do you guys think about pricing?
i7 920 C0 does 4 GHz @ 1.23v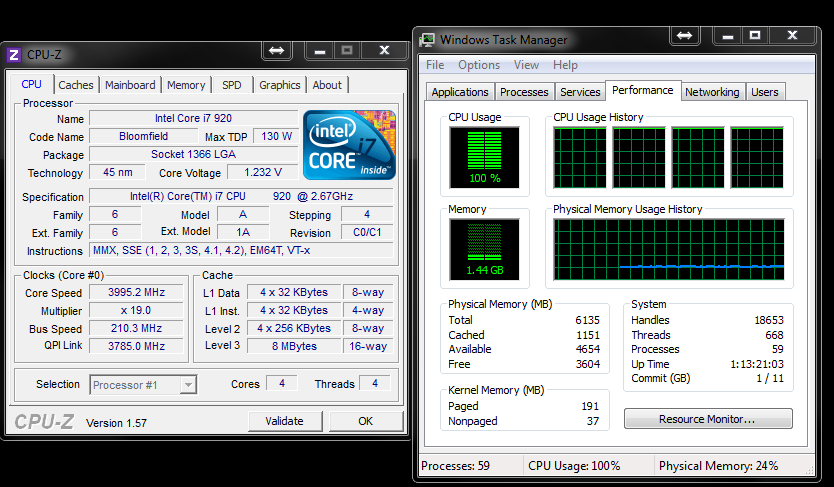 Bloodrage GTI comes with the original box and all original accessories.
Thanks!
Edited by myerz635 - 5/19/11 at 4:31pm
CPU
Motherboard
Graphics
RAM
i5-6600k @ 4.7
MSI Krait Gaming 3x
MSI Gaming X GTX 1070
2x8 GB DDR4 3000
Hard Drive
Cooling
OS
Monitor
Samsung 850 Evo 500
Cryorig R1 Ultimate
Windows 10
Dell S2716DGR
Power
Case
Seasonic SS-660XP
Fractal R5
View all
CPU
Motherboard
Graphics
RAM
i5-3570k @ 4.5
Asus Gene V
MSI Gaming X RX 480
2x8 GB DDR3 2000
Hard Drive
Hard Drive
Monitor
Power
3x4 TB HGST
Samsung 840 Pro 256
Panasonic TC-P54V10
SeaSonic X650
Case
Audio
Fractal R5
Denon AVR-1713, Infinity P363, PC351, P163BK, E...
View all
hide details
CPU
Motherboard
Graphics
RAM
i5-6600k @ 4.7
MSI Krait Gaming 3x
MSI Gaming X GTX 1070
2x8 GB DDR4 3000
Hard Drive
Cooling
OS
Monitor
Samsung 850 Evo 500
Cryorig R1 Ultimate
Windows 10
Dell S2716DGR
Power
Case
Seasonic SS-660XP
Fractal R5
View all
CPU
Motherboard
Graphics
RAM
i5-3570k @ 4.5
Asus Gene V
MSI Gaming X RX 480
2x8 GB DDR3 2000
Hard Drive
Hard Drive
Monitor
Power
3x4 TB HGST
Samsung 840 Pro 256
Panasonic TC-P54V10
SeaSonic X650
Case
Audio
Fractal R5
Denon AVR-1713, Infinity P363, PC351, P163BK, E...
View all
hide details