I have been searching for about an hour and can't seem to find anything, I am just more confused at the moment. So here is my problem - I got a BFG GTX260 paired with a BIOSTAR A770E3 motherboard. Everything works great except I am trying to find the correct cable to connect the audio from my spdif output on the motherboard to the gtx260.
The motherboard has a 3pin connector - which can I am guessing goes to the spdif header (bolts to one of the slots in the case for external audio). (the three pins are labeled - left channel - ground - right channel according to the biostar manual, very poor manual.)
The GTX260 has a 2pin connecter. (guessing one is sound and the other is a ground).
Is there anyway to connect the video card directly to the 3pin connector on the m/b or do I have to run it through the external. If I run it through the audio header, then which cable would I need to connect that to the gtx260.
This is the audio header I am speaking of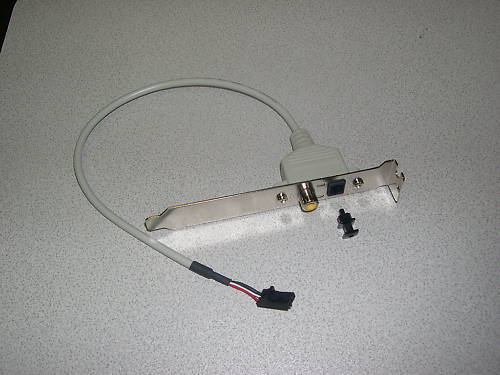 What I am trying to do is connect to a 32" Sanyo HDTV via the hdmi. Trying to do both audio and video through the hdmi cable.
Edited by vipergtrdj - 5/19/11 at 11:30am