Since installing the latest beta drivers, my NV control panel prompts me with this message:
Yet the nvidia control panel system info reads both cards as running in PCI-E 2.0 x8 and so does GPU-Z: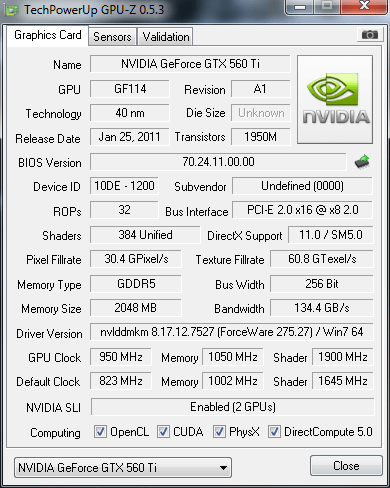 Also, I'm noticing some really weird GPU usage in games. GPU 1 usage is actually dipping below GPU 2's usage. Anyone else running multi cards experiencing this?