So I'm a bit of a nit picker. I want to know the actual air temperature
inside
my case. I could check my house's thermostat or place a thermometer in the same room as my PC but I wanted to go a step further. This is what I came up with. A digital thermometer with a wireless sensor I bought years ago (the tracing paper is so the readouts show up on the camera).
I simply placed the remote sensor in the case with a bit of double sided tape. Sticking it to my DVD drive placed it nearly in the center of the case giving me the best location to get the internal case temperature.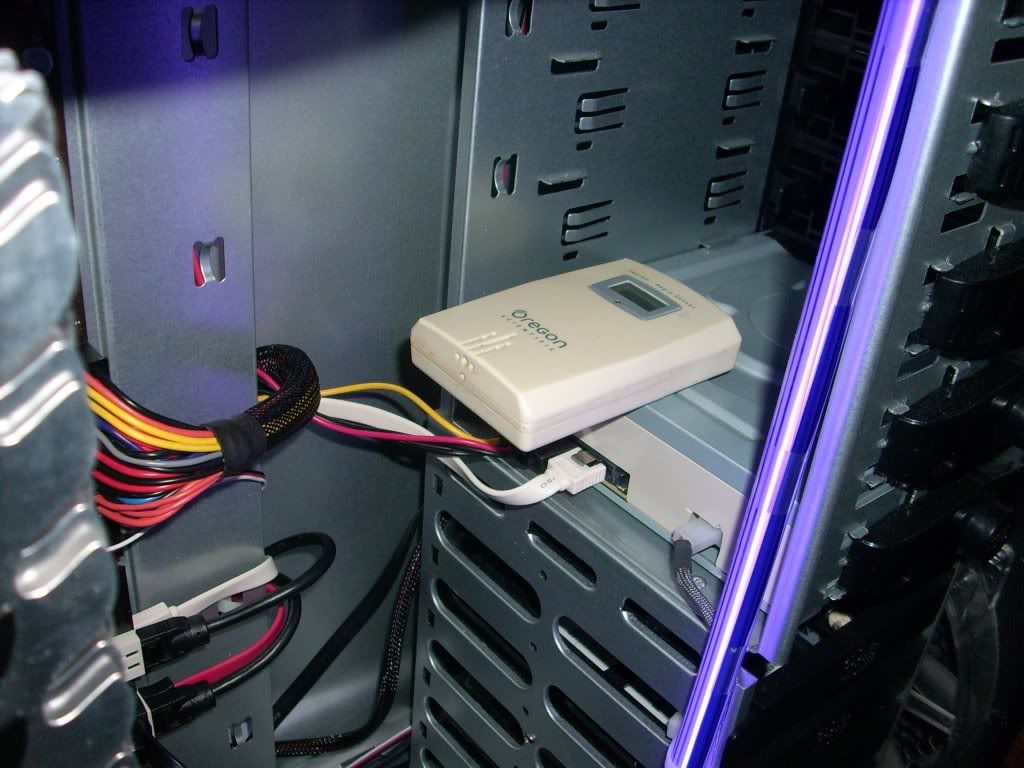 Now I can kick back and know what the air temperature actually is
inside
of my case. (BTW its actually 2-3C higher than the ambient temperature of the room.)
Why do this? Because I could.