The Textures on NPC's are messed up. They flicker and look odd. I've noticed that it is not just NPC textures. I seen walls flicker and now I've seen some of the foliage flicker. This only happens on Far Cry 2. I even went to stock clocks for everything and I still see this.
Windows 7 Professional 64bit
1920x1080
nVidia Driver version: 258.96 (are the old yes, but this game hasn't been updated in like 2 years).
Game display settings: Everything maxed. V-Sync off DX 10.
I disabled AA, lowered shading to high, shadows to high, textures to very high, and still see the same effects in the picture linked to.
I switched to DX 9 put all settings at max, and the flickering went away. I have had no issues with flickering in any other DX10/DX11 game. I'm at a loss as to what is causing this.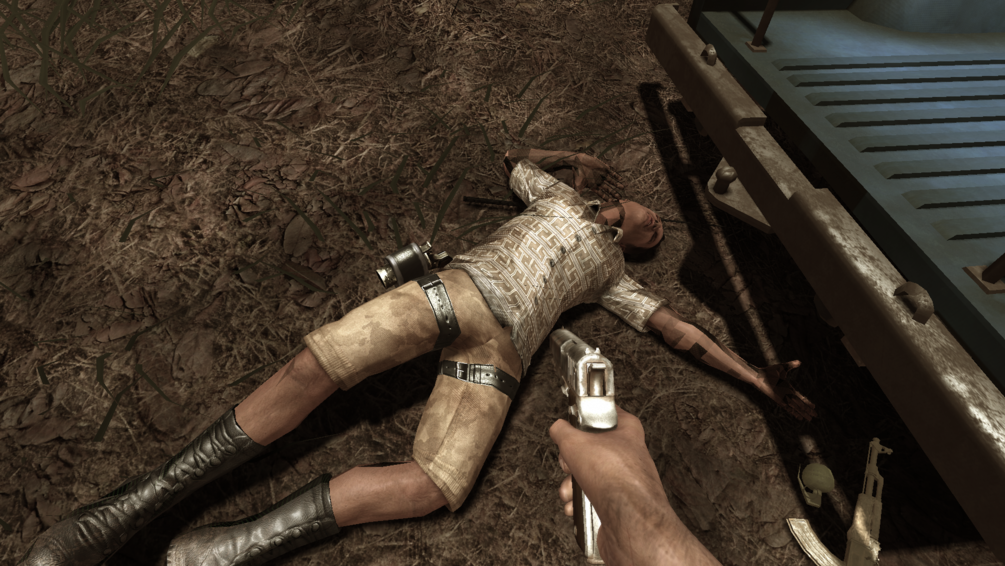 CPU
Motherboard
Graphics
RAM
Core I5 2500K @ 4.0GHz
GIGABYTE GA-P67X-UD3-B3
2 EVGA GTX 275 in SLI
8 GB of G.Skill DDR3 1600
Hard Drive
Optical Drive
OS
Monitor
500GB WD Blue
LG SATA DVD-RW
Windows 7 Professional 64bit
Dell 21.5" + Samsung 19"
Keyboard
Power
Case
Mouse
HP Wireless Elite
Antec NEO ECO 620 + epower 450W bay PSU
CM 690
Gigabyte GM-M8000
Mouse Pad
Audio
X TRAC Ripper
Plantronics Gamecom
View all
hide details
CPU
Motherboard
Graphics
RAM
Core I5 2500K @ 4.0GHz
GIGABYTE GA-P67X-UD3-B3
2 EVGA GTX 275 in SLI
8 GB of G.Skill DDR3 1600
Hard Drive
Optical Drive
OS
Monitor
500GB WD Blue
LG SATA DVD-RW
Windows 7 Professional 64bit
Dell 21.5" + Samsung 19"
Keyboard
Power
Case
Mouse
HP Wireless Elite
Antec NEO ECO 620 + epower 450W bay PSU
CM 690
Gigabyte GM-M8000
Mouse Pad
Audio
X TRAC Ripper
Plantronics Gamecom
View all
hide details