Im looking to go water cooling my 260s heat up my room. So Im looking im 570/580 and a quad rad, most of the 570 / 580s with water blocks are £W.TF

What card / block should I get . looking at spending 500-600 on all the water cooling stuff and gpu is that to much of a tight budget?.
EDIT
Inventory
EVGA GTX580 SC
current list-loop plan, .. budget smashed by gpu is the EK rad ok or should I pay the extra £50 and get the XSPC one?
Is that pump compatible with the res, I know the 10watt pump is, however, the 18 watt is the same price.
yellow - res/pump out to rad.
blue - rad to cpu
pink - cpu to gpu
red - gpu to (res/pump) res inlet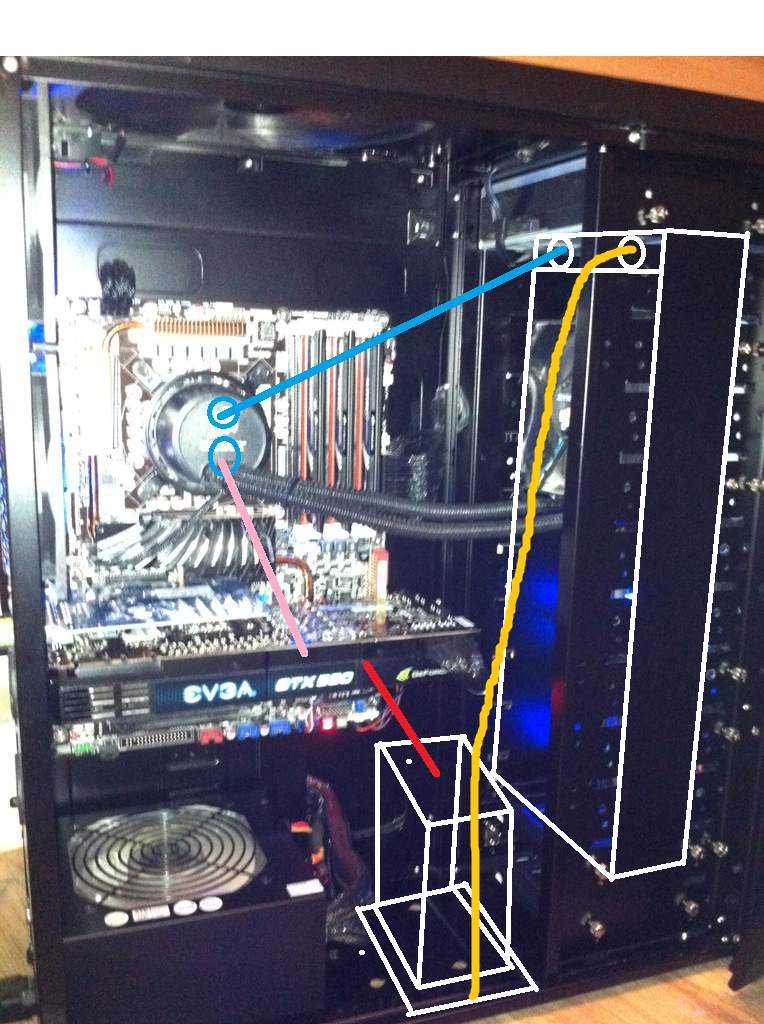 Edited by andrewmchugh - 5/30/11 at 12:34pm
CPU
Graphics
RAM
Hard Drive
Core i7 @ 2.6
GT650
16GB of 1600 MHz DDR3L SDRAM
256GB SSD
OS
Monitor
Keyboard
Mac OSX Lion
Retina Display
US layout
View all
hide details
CPU
Graphics
RAM
Hard Drive
Core i7 @ 2.6
GT650
16GB of 1600 MHz DDR3L SDRAM
256GB SSD
OS
Monitor
Keyboard
Mac OSX Lion
Retina Display
US layout
View all
hide details