well i am a huge fan of oldschool OEM cases. (dont ask why as honestly i dont even know why haha)
and i got this compaq presario 7470 for free last year and its been sitting in just collecting dust forever... today i was bored and decided to boot it up..
well a Socket 7 AMD K6 533 with 128MB of ram running windows me on a 14GB hard drive is not exactly internet capable anymore haha... so im thinking to my self... what could i do to make this thing go faster. yet retain its OEM look...
then i remembered i had a presario 6370us
http://www.shopping.hp.com/shopping/pdf/da219a.pdf
it was just sitting around and was missing the DVD drives and the side panel .. so it became the doner to bring this ole girl new life!
the victim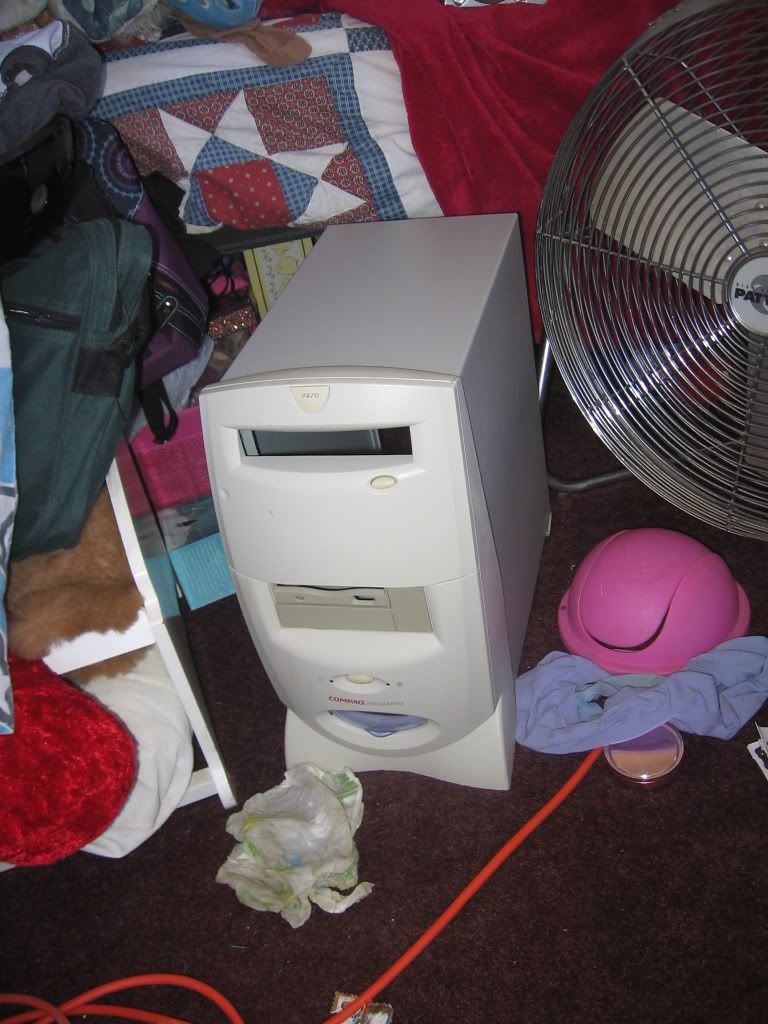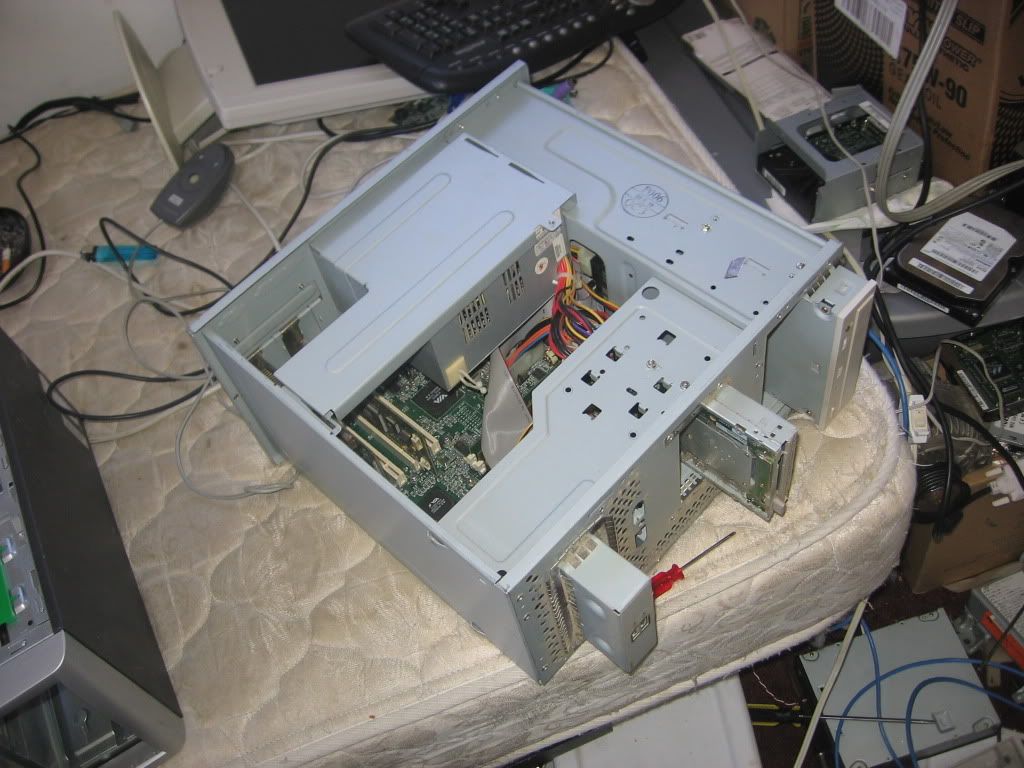 the doner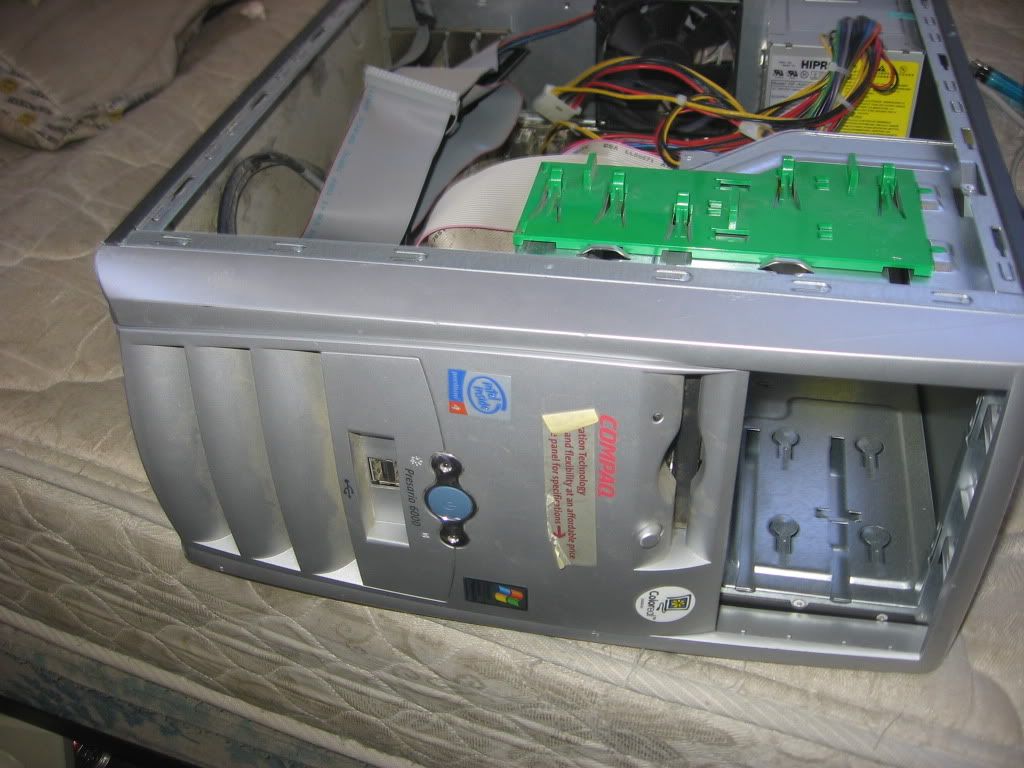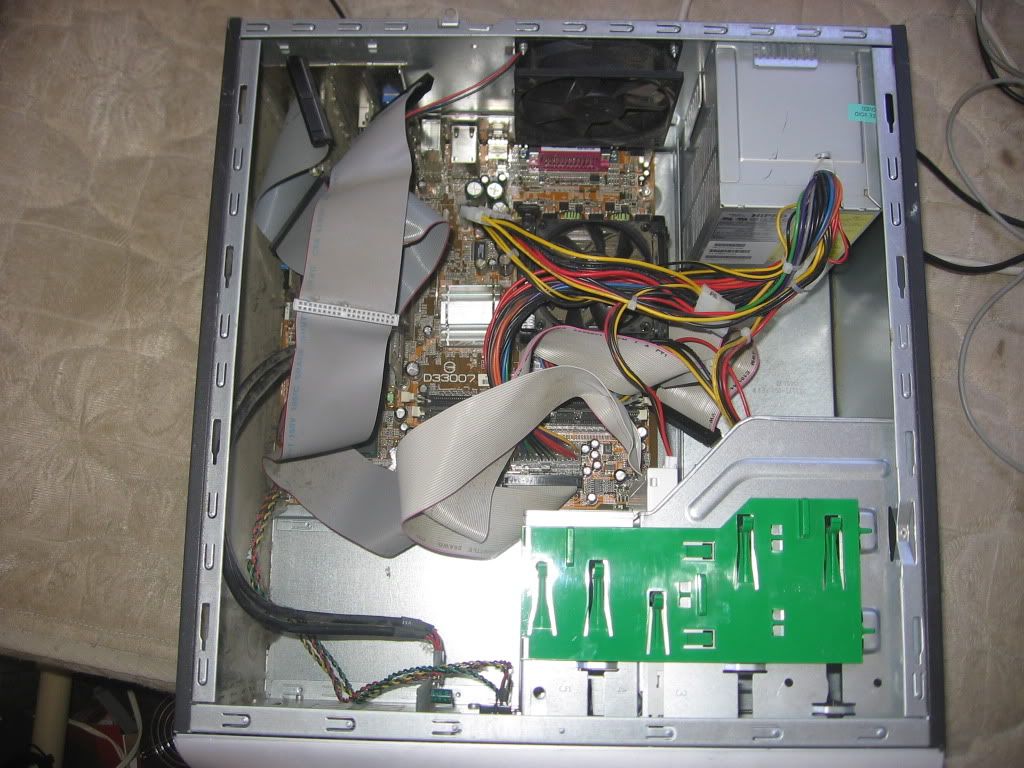 both of them
motherboard bolted right in!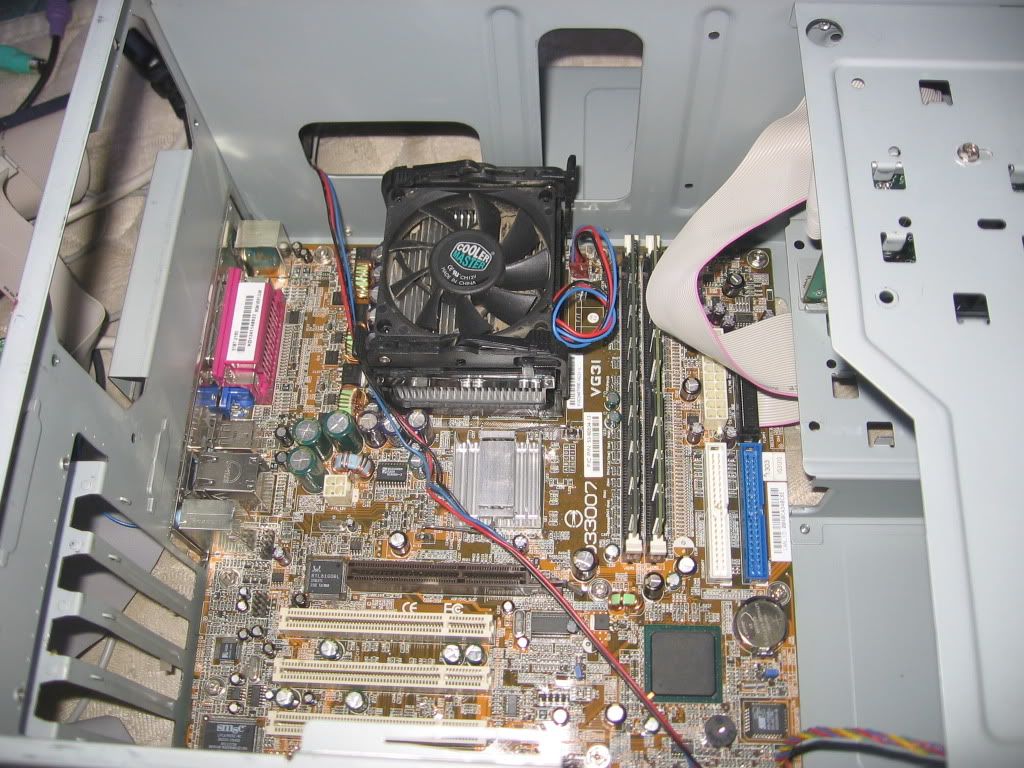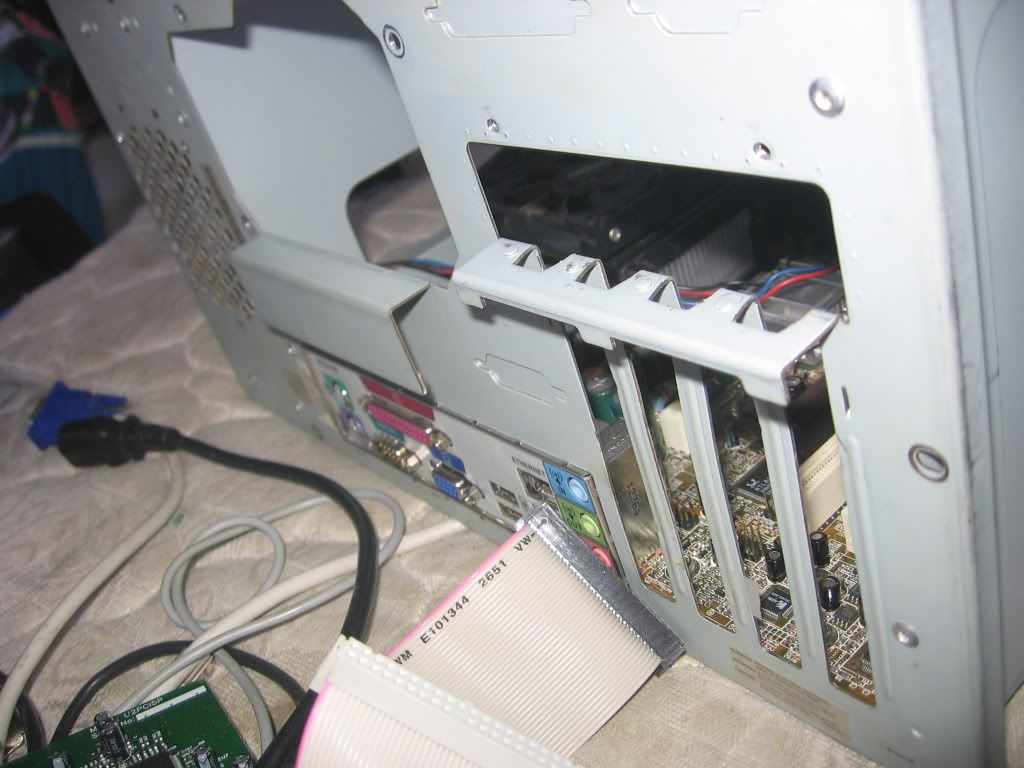 only issue was the front USB header cables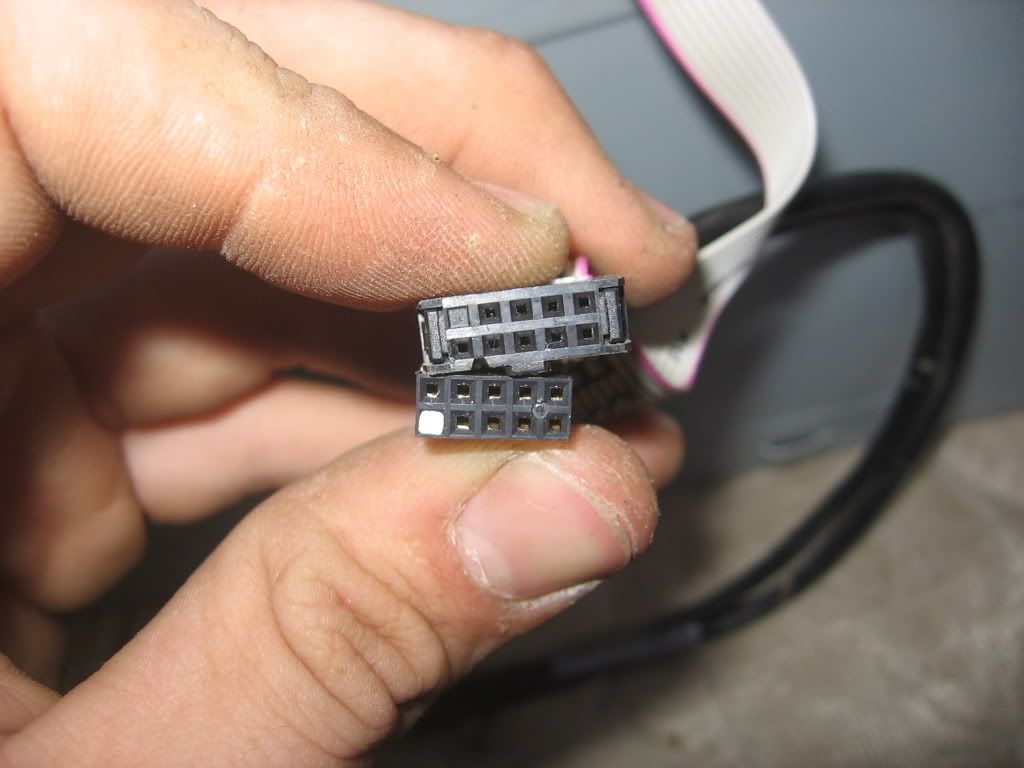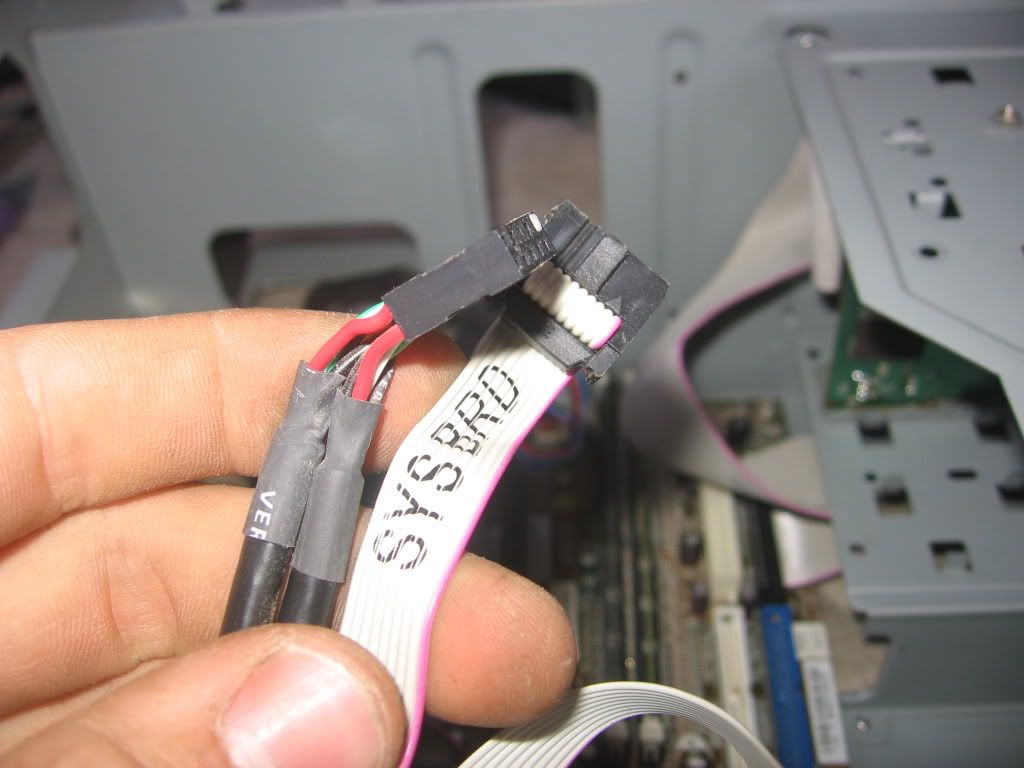 i just left it unhooked for now. will rig up something to fix that when i feel like it
im pretty sure its the first compaq presario 7470 running windows 7!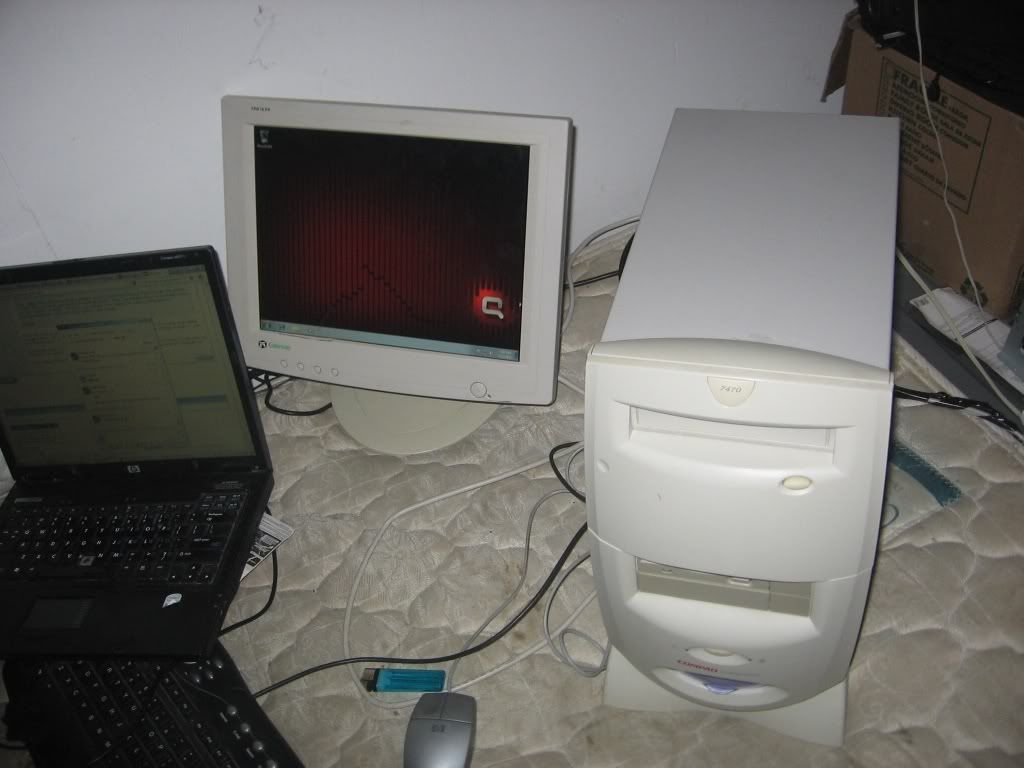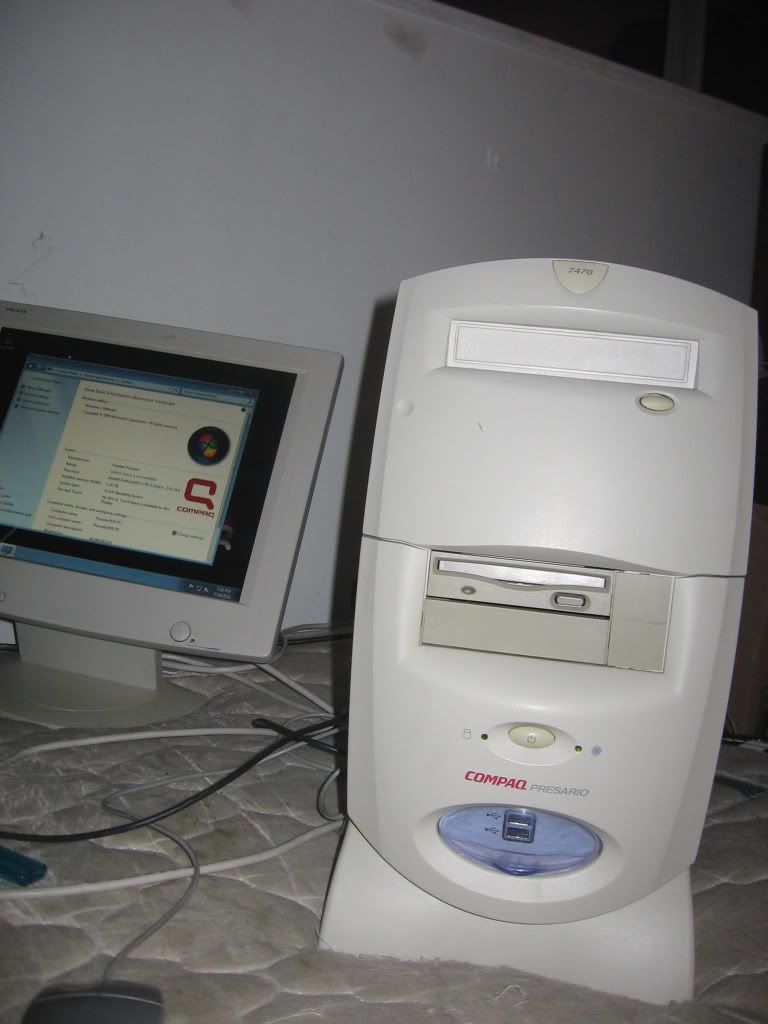 i kept the original CD rom up top to match the case but put a Light-scribe DVD RW in the 2nd bay thats hidden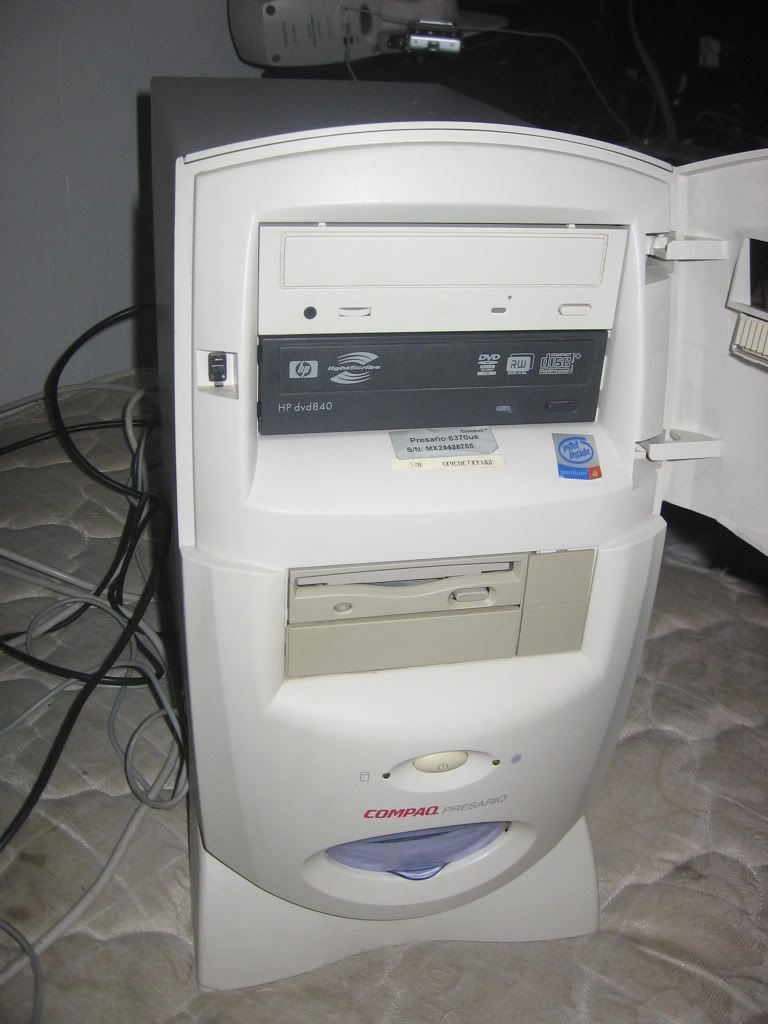 back shot
left over parts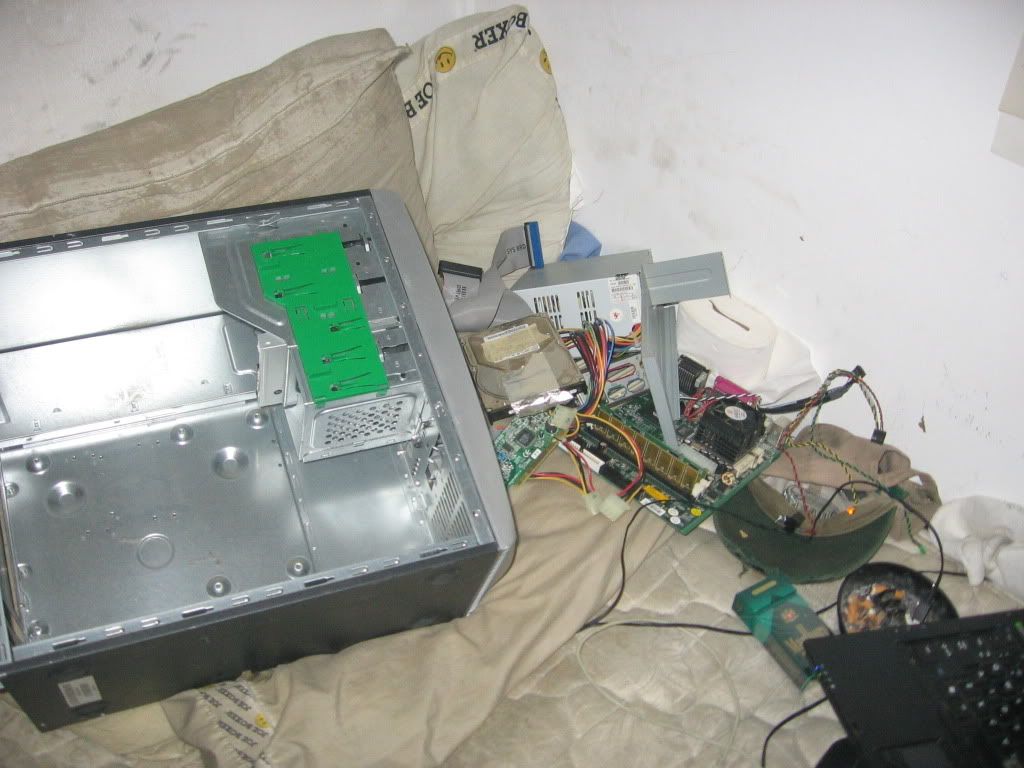 specs are now
Compaq OEM socket 478 motherboard
Intel pentium 4 2.53GHZ
1.5GB DDR
120GB samsung Hard drive
CD ROM
DVD RW with Light-Scribe
Nvdia GeForce 4 MX460 64mb, soon to be replaced with a Geforce 6200 to run Areo
Windows 7 Ultimate Compaq edtion.
its still got old specs but it browses the internet fine and is capable of playing 720P videos. big upgrade from the K6!!
CPU
Motherboard
Graphics
RAM
Phenom 9850 X4 BE
JetWay JXBLUE-78GA3L-LF
BFG 8600 GT 512mb Factory OC
2gb DDR2
Hard Drive
Optical Drive
OS
Monitor
160GB WD Blue eide , for now
DVD RW DL
Windows 7 Ultimate 64bit
19" CRT
Keyboard
Power
Case
Mouse
Microsoft wireless
Thermaltake true power 420W
Project Bowtie in the makings, Ultra case for now
Logitech
Mouse Pad
Staples
View all
hide details
CPU
Motherboard
Graphics
RAM
Phenom 9850 X4 BE
JetWay JXBLUE-78GA3L-LF
BFG 8600 GT 512mb Factory OC
2gb DDR2
Hard Drive
Optical Drive
OS
Monitor
160GB WD Blue eide , for now
DVD RW DL
Windows 7 Ultimate 64bit
19" CRT
Keyboard
Power
Case
Mouse
Microsoft wireless
Thermaltake true power 420W
Project Bowtie in the makings, Ultra case for now
Logitech
Mouse Pad
Staples
View all
hide details