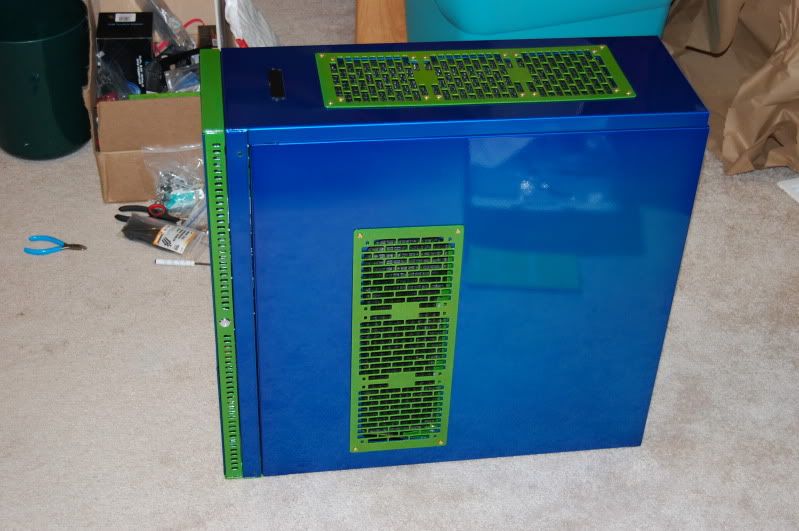 See sig for original FoldinFish!
Picked this little gem up from a member here. I remember when I got my first rocketfish case back in the day. It was a Lian Li case for <$100.00, which, at the time, was just not heard of. I loved that case. It was a monster. I ended up putting my watercooling gear in there and always marvelled at the possibilities of these cases. When thinking of a project for this years' competition, I really didn't want to go the way of the recent winners. It seems that if you want to win this competition lately, you need to make a pc out of a toilet, tampon box, or some other crazy contraption. I wanted to stay true to the tradition of modding a case, rather than building one. Not to take anything away from the buiders, they have created some amamzing stuff, but I wanted to mod.


In honor of the modding tradition, I wanted to mod the most iconic case modding had ever seen. That boiled it down to a TJ07 or a Rocketfish. With the abundance of TJ07 mods out there right now, I decided to go with the old school Rocketfish.


I was lucky enough to find an untouched Rocketfish. This case had components in it at one point, but the case itself has not been altered in any way. One small Gskill badge on the front is the only alteration done on this masterpiece. My nipples are hard just thinking about it!


As you can see, a virgin in every way. She is about to get raped!!!


Here are some of the components for this build...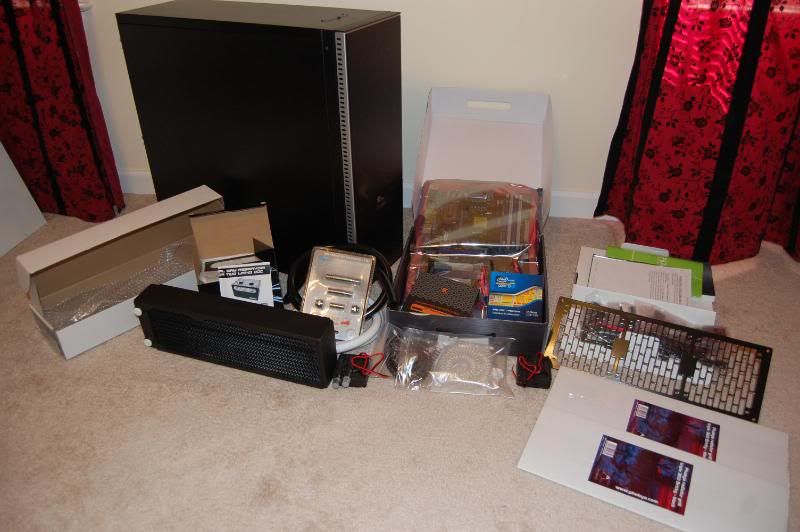 ASRock P67 Extreme4, 2600K, EK Supreme Gold.


SLI coming for the GTX 460s. Some black and white tubing.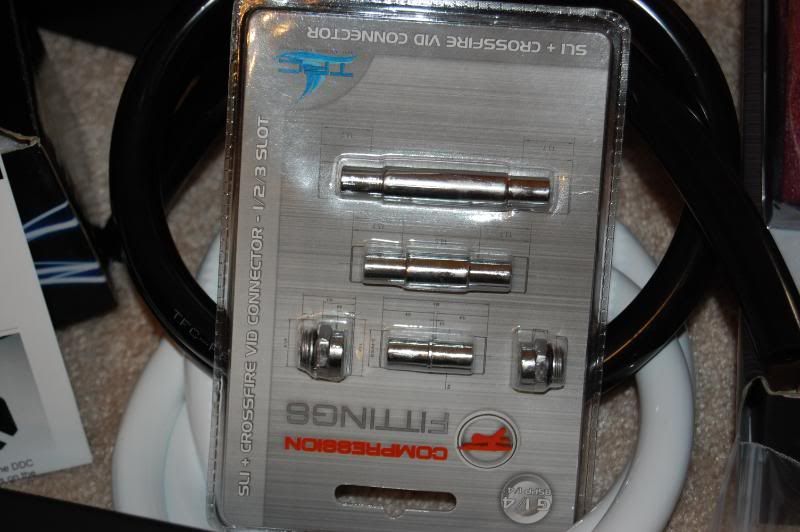 RX360


A couple of pumps for the dual loops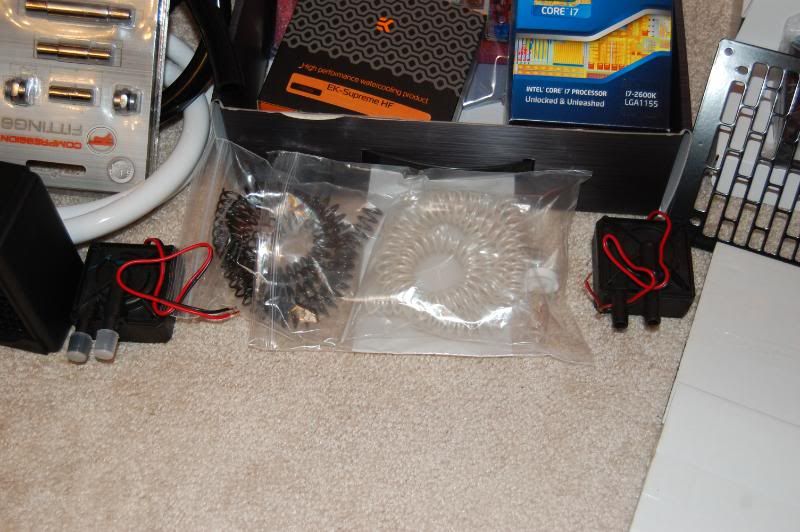 Some bricky rad grills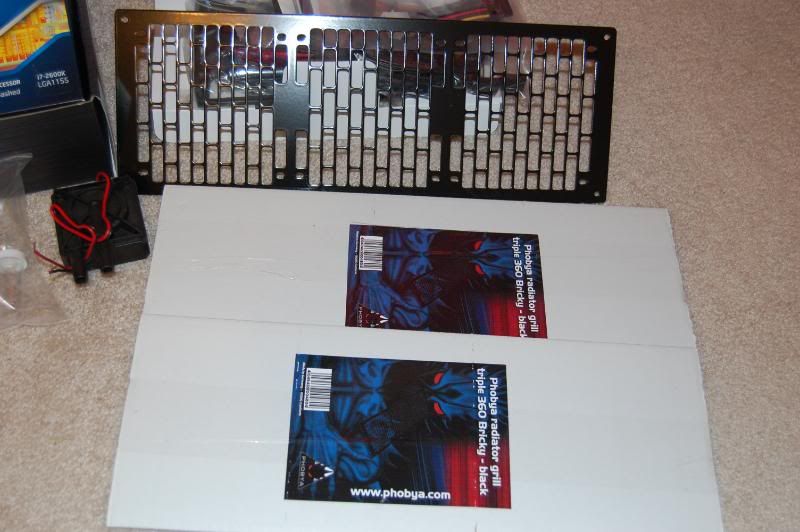 EVGA FTW!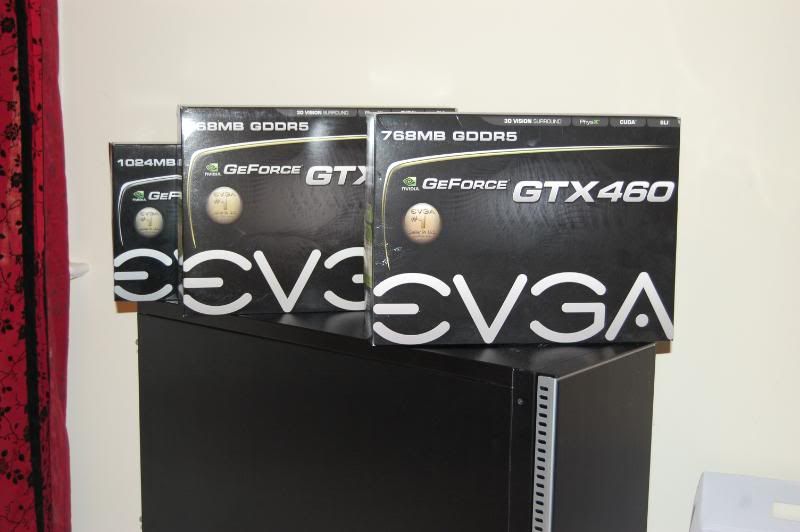 Love this controller...


Then there is this little dual bay dual pump res from XSPC. Never really worked with anything like this, but it looked cool, so here it is.


Pumps + res = WIN!!!


This is so easy a caveman could do it. Just pop the tops off and stick the pumps in the res. Tops are off, res is ready, just another 5 seconds work!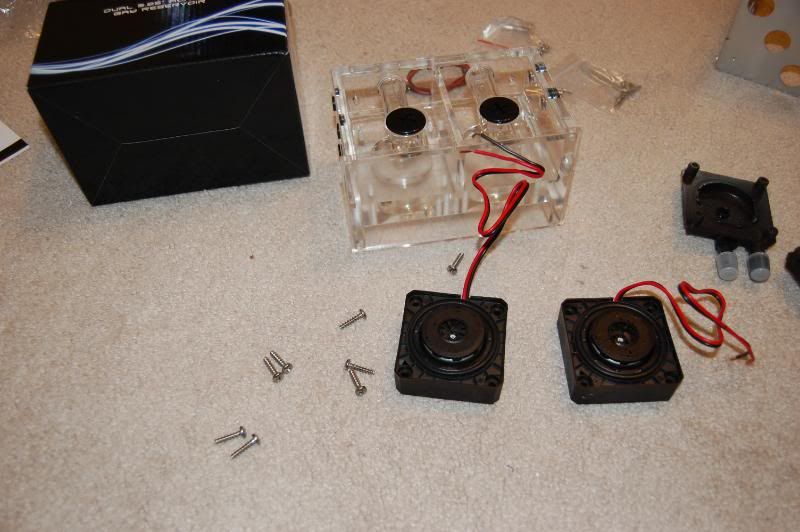 These lovely little shouldered screws come with the res. Nice touch.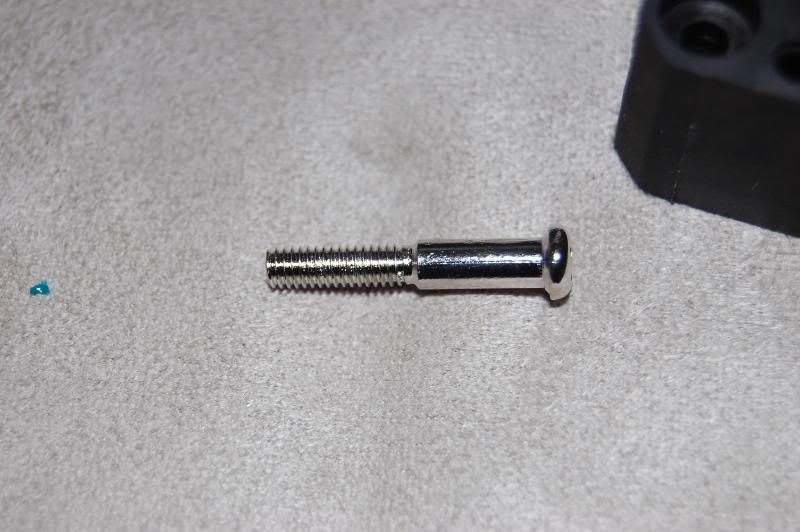 Ummmmm... ...CRAP! The screws do not fit through the body of the pump. The shoulder is too big for the holes in the pump body.


The shoulder is 3/16", so I just need to make the holes in the body of the pump match. Small leak on a big ship like this. (I hope this statement does not come back to haunt me... ...NO LEAKS PLEASE!)


Much better.


Fits like a glove now.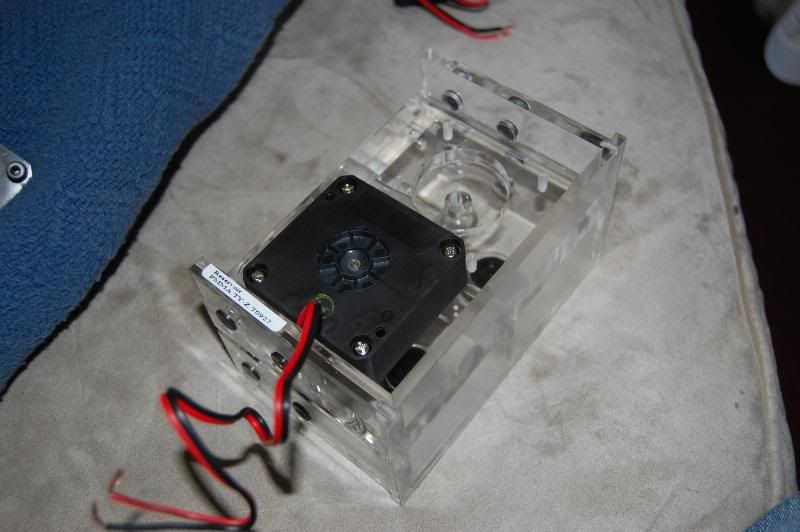 Both pumps installed with their new 3/16 holes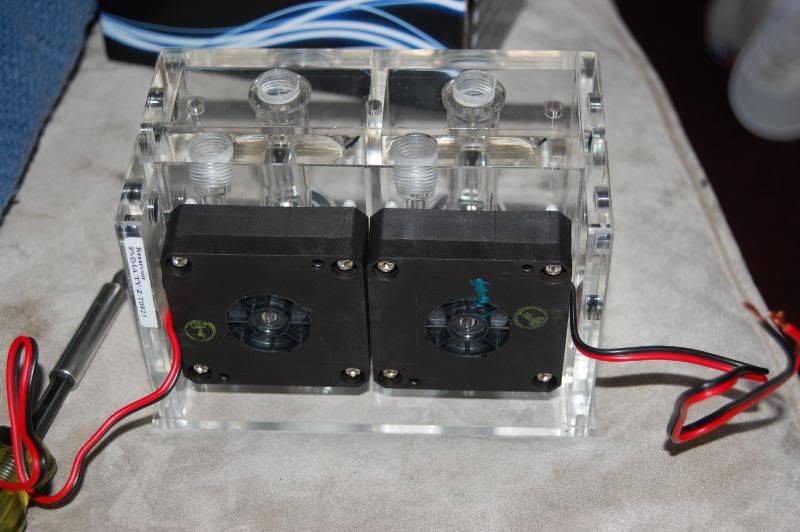 Ready to go.




* This Worklog post was generated using WorklogCreator - Version: 1.0.1.7
* Free Download: http://www.mod2software.com/worklogc...logcreator.zip
Edited by nckid4u - 7/17/11 at 7:07pm
CPU
Motherboard
Graphics
RAM
455 unlocked to quad
ASRock 990FX Extreme4
GT430
Adata 1600 4GB
Hard Drive
Optical Drive
OS
Monitor
C300 SSD
LITESCRIBE DVD RW
7 Home Premium 64
ASUS 24"
Power
Case
ABS 850W Dark Beret
Powder Coated Rocketfish
View all
hide details
CPU
Motherboard
Graphics
RAM
455 unlocked to quad
ASRock 990FX Extreme4
GT430
Adata 1600 4GB
Hard Drive
Optical Drive
OS
Monitor
C300 SSD
LITESCRIBE DVD RW
7 Home Premium 64
ASUS 24"
Power
Case
ABS 850W Dark Beret
Powder Coated Rocketfish
View all
hide details