So I built a nice little HTPC for a buddy over the weekend, and just wanted to post a quick and dirty work log covering the basics of this build. i looked high and low for information on using these components, especially the motherboard, and found it difficult to find exactly what I needed so i figured I'd post this up so it might someone else!
Main Parts:
Silverstone SUGO case w/300watt PS
AMD P2 555 (unlocked to B55 X4)
Scythe Shirken cooler
Kingston DDR3 1600 4Gb
WD Black 640GB
Slot load DVD
Windows 7 64 Pro
Total cost from the egg ~$700
Sorry for crummy pics, all i had was my phone this time!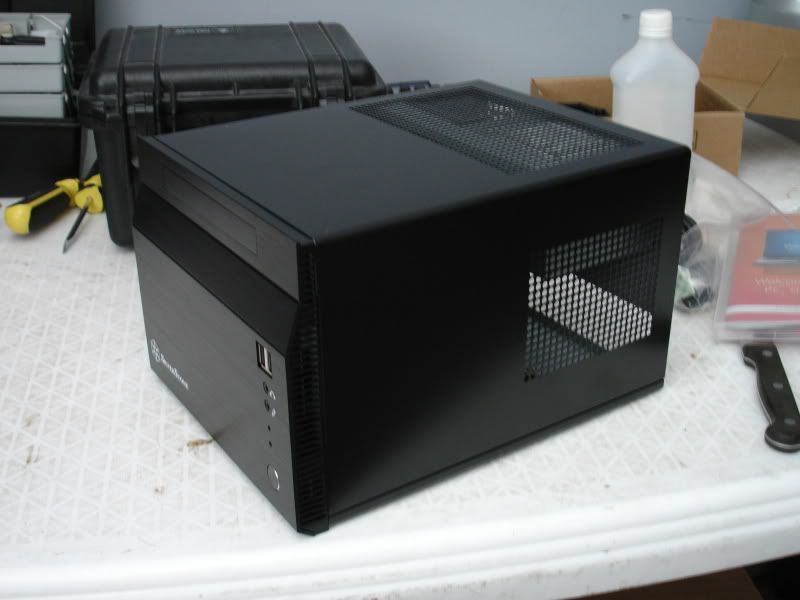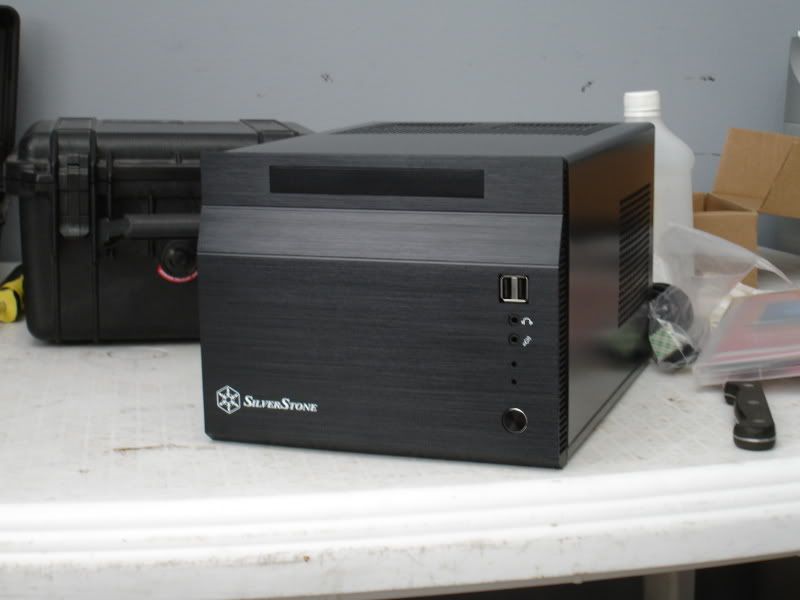 Edited by Phobos223 - 5/22/11 at 11:57am
CPU
Motherboard
Graphics
RAM
Phenom II X6 1055T @4.0GHz (308x13) / 3.08GHz NB
ASUS Crosshair IV Formula w/EK full coverage block
ATI 5870x2 Crossfired @ 950/1250
8GB Corsair Vengeance DDR3 1600
Hard Drive
Cooling
OS
Monitor
OCZ Vertex 3 SSD
Swifttech Apogee Drive Block/Pump
Windows 7 64bit Pro
ASUS 27" LCD
Power
Case
Corsair Professional Series Gold 650W
Lian-Li PC-650A
View all
hide details
CPU
Motherboard
Graphics
RAM
Phenom II X6 1055T @4.0GHz (308x13) / 3.08GHz NB
ASUS Crosshair IV Formula w/EK full coverage block
ATI 5870x2 Crossfired @ 950/1250
8GB Corsair Vengeance DDR3 1600
Hard Drive
Cooling
OS
Monitor
OCZ Vertex 3 SSD
Swifttech Apogee Drive Block/Pump
Windows 7 64bit Pro
ASUS 27" LCD
Power
Case
Corsair Professional Series Gold 650W
Lian-Li PC-650A
View all
hide details