I have runned the system on full load on both the cpu and gpu for at least 30 minutes, and I get max 37c water temperture at 25c ambient.
The Cpu gets quite hot if I'm not mistaken, max 78c in Real Temp with a Apogee GT, where I have to find where the problem lies.
This is the gpu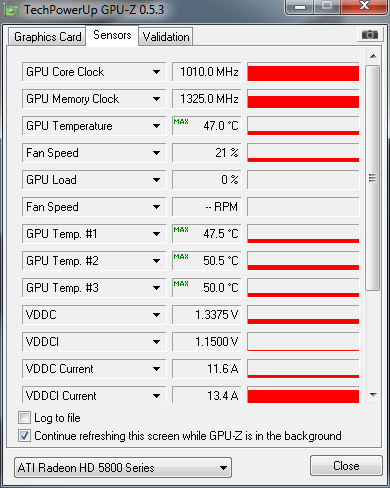 Gpu is a XFX HD 5870 XXX edition, which is stock 875/1300 (850/1200 otherwise)
Cpu is 2.67@4.2HT 1.2875 vcore.
I didn't run the pump on full, but is this a good water temperature,
does the radiator do a good job in how it's configured now?